Akshay Kumar has become the target of social-media trolling and hate, after a video of him saying that Toronto (CANADA) is his home has gone viral on the internet. This comes just after Akshay's clarification that he doesn't need to prove his love for India, just because he might hold a Canadian passport.
Akshay was also questioned by a real life reporter on why he did not vote in the Lok Sabha Elections 2019. To this nationalist Akshay Kumar had no reply.
WATCH VIDEO:
Soon after his detailed clarification on his citizenship, his public declaration video of settling in Canada after retirement surfaced online. In the clip, Akshay can be seen addressing a crowd saying:
"I must tell you one thing, This is my home. Toronto is my home. After I retire from this industry, I'm going to come back here and stay here."
WATCH VIDEO :
Anupam Kher, another self proclaimed nationalist soon jumped into the debate to defend his industry colleague. Kher said that he had been reading about the explanation Kumar had to give to certain people about his loyalty to the country. However, Kher felt that Khiladi Kumar didn't owe any explanation to anybody as he was a "doer".
Thank God for social media where voice of common people cannot be suppressed unlike the national media who chooses not to expose or highlight several facts.
One tweet which went viral hit the bullseye saying,
"Akshay Kumar is making a living by selling his patriotism to Indians, while Anupam Kher is making a living seeking sympathy for Kashmiri Pandits but in reality he was a Himachali Pandit."
Kher who questioned the earlier government on the resettlement of Kashmiri Pandits in the valley, has not once questioned PM Narendra Modi on what steps he has taken on this issue in past five years.
The hypocrisy does not end here…
Addressing a programme in Kolkata in March 2016, Kher said :
"There are some people in the party (BJP) who speak nonsense, and ill-behave, whether it is Sadhvi or Yogi…they should be scolded, they should be put behind the bars, thrown out of the party."
Responding to this, Sadhvi Prachi had said that irrespective of Kher's comments, they will continue their fight for the Hindu cause and if Kher had courage, he should jail her and Yogi Adityanath.
No one had clue that Yogi Adityanath would become Uttar Pradesh CM just a year later in March 2017. Adityanath had then quoted:
"I thank him for his (Anupam Kher) goodwill but, he has proved that he is not only a villain in reel life but also a villain in real life."
WATCH VIDEO :
Anupam Kher has not uttered a single comment against Adityanath after he was made CM by Narendra Modi led BJP Government.
Facts are Facts:
Akshay Kumar's citizenship is absolutely legal and no one has the right to question him why he chose to give up the Indian Passport
However, commercialising his profession by selling an overdose of Nationalism to citizens of India will be questioned
Akshay Kumar and Anupam Kher were on a joke-cracking spree on fuel prices before 2014, however, while Kumar chose to delete his previous tweets under Modi government, Kher did not mention a single word on fuel price hike in past five years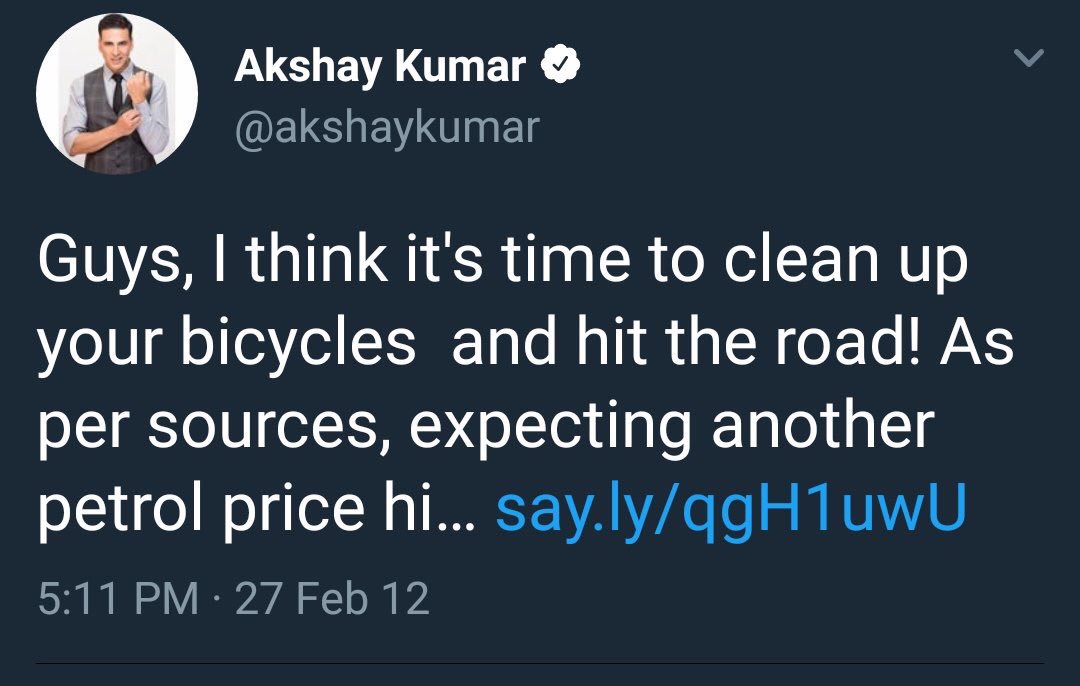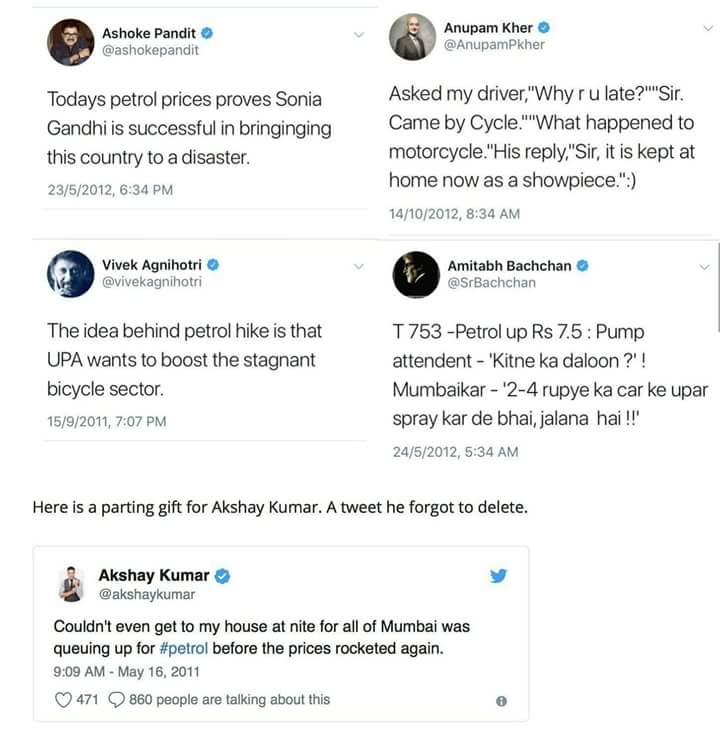 Also when Anupam Kher was given an opportunity to head the prestigious FTII, within a year, he tendered his resignation to Rajyavardhan Singh Rathore, Minister of State for Information & Broadcasting, citing 'International Assignments' which were keeping him pre-occupied and thus did not allow him to devote much time to the institute.
However, this was the same Anupam Kher who had all the time to make a propaganda movie against former Prime Minister Dr Manmohan Singh, The Accidental Prime Minister just before the upcoming Lok Sabha Elections 2019.
READ REPORT BELOW –
Follow Your Digital Akhbaar, Khabarbar on Facebook and Twitter for Real-Time Verified News