We don't know if Tanushree Dutta should be fully credited for opening up about the distressing experience she had on the sets of 2008 film Horn Ok Pleasss and igniting the light of #MeToo India Campaign. However, this incident has surely given encouragement and fearless support to many other women who have been coming up with some horrific stories of the past, which seem to haunt them even today.
Day before yesterday, TV writer, producer and director Vinta Nanda has hinted at an actor of harassing and raping her during her old production 'Tara' in the 90s. Although, she did not name the actor, she has referred to the him as 'most sanskari person in film and television industry'. Social Media was prompt to call out Actor Alok Nath for the said allegations.
Noted female writer-producer shared a heart-wrenching account of the alleged sexual assault suffered at the hands of the leading TV actor. Vinta said,
"I wrote to vent out my feelings. The burden I had carried in my heart for years." 
She said that even though she had spoken about it when the incident took place years ago, a wave like #MeToo was not there to put the ordeal before people.
"I spoke to friends, family members and I even wrote about it in La Officiel. Urvashi Ashar from Times interviewed me as well. But it was not the #MeToo movement era in the 90s," she added. 
Vinta was asked whether she ever thought of informing this to her good friend, Ashu Singh, who also happened to be Alok Nath's wife.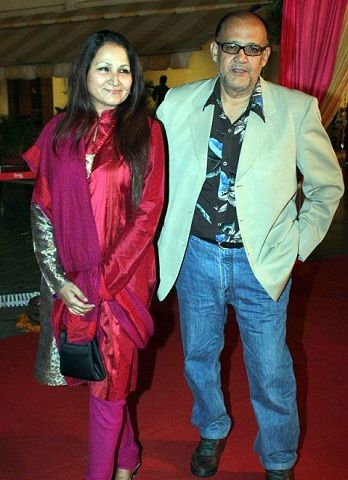 To this the writer said that she had indeed spoken to Ashu about this, however, she exclaimed that the saddest part of the ordeal was that the lady said that she could do nothing.
"I spoke to his wife. She said she can't say or do anything about it," she told DNA.
There are several options in front of Nanda today to take the legal route to ensure justice is met. While many are insistent that Alok Nath deserves legal punishment for this alleged crime, the victim says that she would like an apology. 
She said,
"For me, I would like Alok Nath to come out there and accept what he did and say he is sorry. That is the change I would like to see."
The writer-producer also went on to say that #MeToo movement should not be Gender Specific and everyone who has faced sexual harassment must come out to shame the perpetrators.
"Everyone who has been exploited must come out. The sound of silence is deafening. Trust me today I feel liberated," she added. 
The lady also went on to say that it were Tanushree Dutta's words that gave her the motivation and strength to talk about the horrific details of the night.
While several other names have been called out – Chetan Bhagat, Rajat Kapoor, Prashant Jha (Hindustan Times) and others……… a pertinent question remains whether an Apology will be a balm on many uncovered wounds or will this movement actually ensure an end to rampant sexual harassment done on anyone.
On one hand we still have wives of perpetrators who are unable to or do not want to take action against their own husbands and we also have men like Singer Abhijeet Bhattacharya who is also named by a flight attendant on sexually harassing her at a pub in Kolkata. In a shocking statement the singer said,
"Fat and Ugly Girls are coming out to blame men"