#MeToo Movement remains a global issue today. While the subject becomes conflicting where women are expected to prove that they have been victimised while at times, many innocent men are at the receiving end of a woman's ire.
Nonetheless, on a macro scale, #MeToo movement has highlighted the nature and prevalence of sexual harassment. The #MeToo movement has created a sea change for victims of sexual harassment and assault. Now more than ever before, women are speaking up about their experiences, and perpetrators are being called upon to account for their actions.
The #MeToo movement swept India last year when the Bollywood actress Tanushree Dutta accused co-actor and filmmaker  Nana Patekar of sexually harassing her in 2008 on the set for the film Horn OK Pleassss.
After Nana Patekar, Tanushree Dutta now calls out Vivek Agnihotri too
How has the #MeToo revolution impacted the way Hollywood sex scenes are filmed?
Surely the actresses feel more empowered on the sets today. The amount of nudity being requested is less, and people certainly are being a lot more sensitive 
about how they are asking for the act and how it's going to be perceived.
However, the inherent power imbalances, vulnerabilities and uncomfortable pressures that occur when filming these scenes remain unchanged. 
Several filmmakers say actresses (and yes, more often these 
days, male actors) need more safeguards than ever in the #MeToo era.
Some filmmakers have started inserting extremely specific provisions in a fully negotiated "nudity rider", the addendum to a performer's contract that spells out the exact requirements 
and restrictions of any such scenes:
Everything from fluorescent-coloured pasties (It prevents a shot from accidentally capturing something it shouldn't)
To the guarantee of a closed set (If you have 100 people potentially shooting something with a phone, iPad, whatever, these things become opportunities for something to slip out or be hacked, either maliciously or just through inattention)
Abuses continue to be rampant. It happens generally where a producer or director approaches an actress directly on a set and asks for something that wasn't negotiated.
"It's, 'Look, the whole crew wants to go home. It's midnight. We're all exhausted. We just have to get this one last shot. 
The way that we've been doing it isn't working. Can you drop the towel?'
Or, 'That shirt doesn't look right, why don't you just lose it?' Then suddenly you're standing there and you've got 20 people waiting for you, and you go, 'Ugh, fine.' That happens all the time."
Sometimes an actress says nothing after being pressured to go beyond what has been negotiated. But other times she logs an immediate call to her team. And thus, a second battle begins. It's up to 
the agent, manager or lawyer to try to fight for the scene's removal.
Of course, there are many showrunners and directors who are genuinely sensitive to the fraught nature of shooting these scenes. Here's the thing with any kind of sex scene and everybody has to be completely up for it and in sync.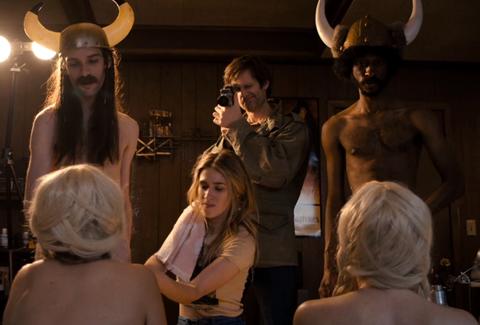 A director who used female nudity in his most recent movie argues that, in reality, it's the actress who has all the leverage.
"Sometimes someone will have a nudity rider signed, in place, and on the day of, they decide not to do it. They ate too much the night before. Whatever. And there's nothing you can do."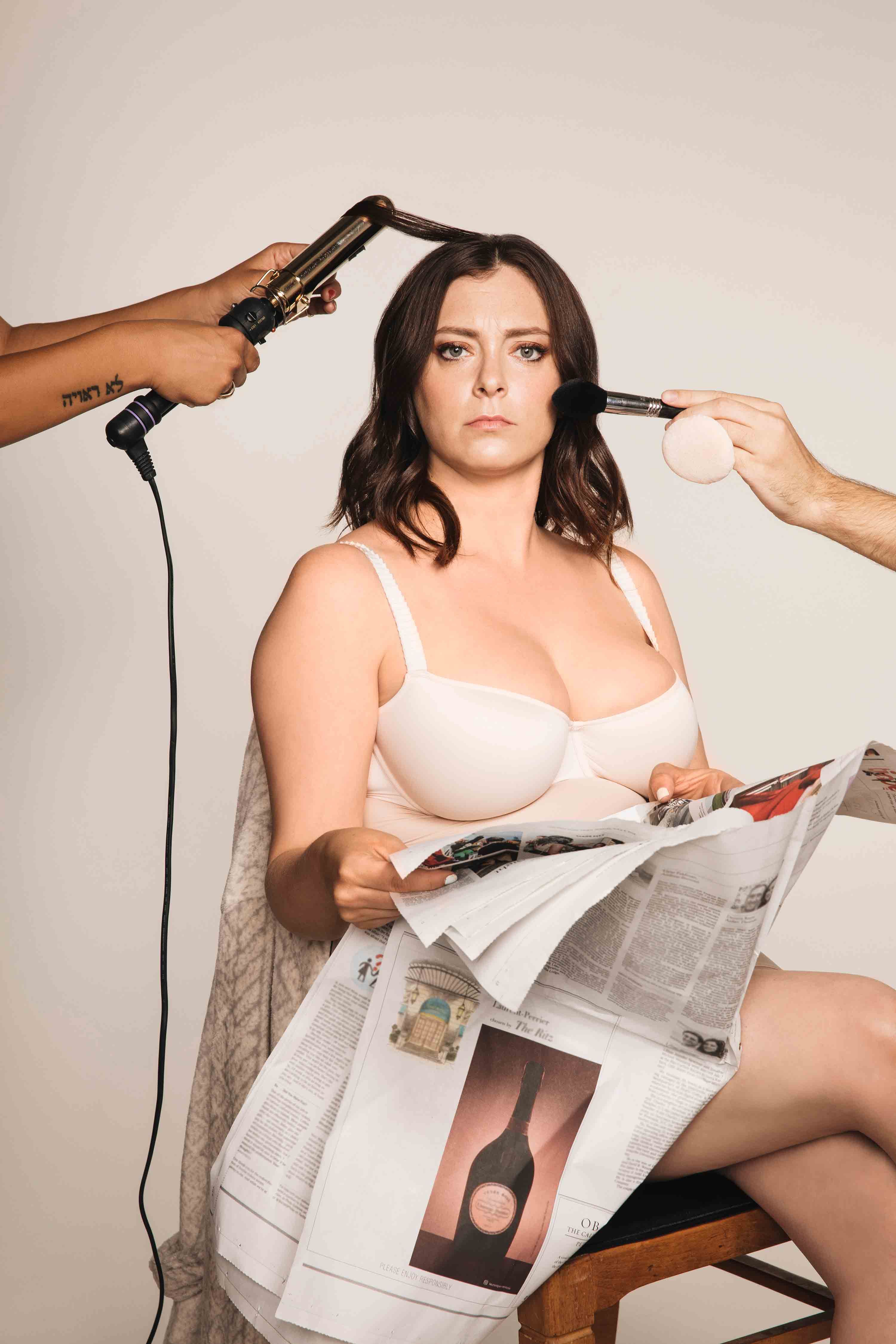 On the other hand, a female star suggests,
"Artists shall have the absolute right to change their mind and not 
perform in the Simulated Sex Scene."
If a shot scene isn't used, most nudity riders call for the producer to use "good faith efforts" to delete the scene at the artist's behest. An increasing number 
of them are also calling for unused nude footage to be destroyed, though there's little accountability on that front, either.
Role of a Consultant
The consultant's role is surely expanding. They are a liaison between actors, directors, producers and crew, reviewing scripts, facilitating discussions about sex scenes, meeting individually with actors, being vigilant on set and advocating for comfort and consent if any changes are made on the day.
HBO is now hire intimacy consultants across the whole network which is looked upon as a welcome move given the high rates of sex and nudity in their shows. Hopefully this active approach to making the scenes more palatable and empowering actors will become commonplace as the consequences of the #MeToo movement and the Weinstein scandal continue to take effect.
Whether this progress translates to a greater awareness of the treatment of actors during nude or sex scenes beyond funny anecdotes remains to be seen, however, surely the actors need to be shown respect in the difficult work they do.
Follow Your Digital Akhbaar, Khabarbar on Facebook and Twitter for Real-Time Verified News
ALSO READ –
India Today Executive Editor Gaurav Sawant Accused Of Sexually Harassing Colleague #MeToo
"Thank You Suhel Seth For Not Raping Me That Night" – Film Director #MeToo