Actor Sameera Reddy, who is expecting her second child with husband Akshai Varde, is fed up of trolls and their mean comments. During her recent appearance at an auto show, Sameera gave a befitting reply to body shaming trolls.
"I have one question for these trolls. Where do you guys come from? Your mothers right? Was your mother very hot after you came out? I am just saying that it's shameful because it is such a natural process and it's so beautiful, it's so amazing.

And there are sexy ones like Kareena who just come out looking fully hot and then there are people like me who take time. It took me time with the first baby. Maybe it will take me time with the second baby. But what's important is to accept yourself. And to all the trolls out there, say what you want guys. I think that I have a superpower. I am giving birth to a baby," she said.
The Race actor continued…
"I was like what people will expect, and how fast I will lose my weight. But now I feel different, cool, charming. I remember , I used to cover up a lot in my first baby but now I am like bring it on. I can also be hotter and pregnant. The women in our culture have become very accepting of pregnant woman and why not," she said.
NEHA DHUPIA
Former Miss India Universe/actor Neha Dhupia and Angad Bedi welcomed their baby girl Mehr in November last year. After a short break, Neha returned to work with her television projects as a host and judge. However, recently, a news portal highlighted her weight gain after pregnancy, which obviously left the actress infuriated.
Neha slammed the portal and wrote,
"I don't owe anyone an explanation because fat-shaming like this doesn't bother me one bit. But I do want to address this as a larger problem because fat-shaming needs to stop for EVERYONE not just celebs.

"As a new mom i want to be fit, healthy and energetic for my daughter. So I work out everyday, sometimes twice a day because for me…'Fitness' is a priority and not fitting into' society's standards regarding looks. And I hope in the future people are kinder to each other while making such vapid and vile comments. To quote @pattonoswalt … Be Kind. It's chaos out there."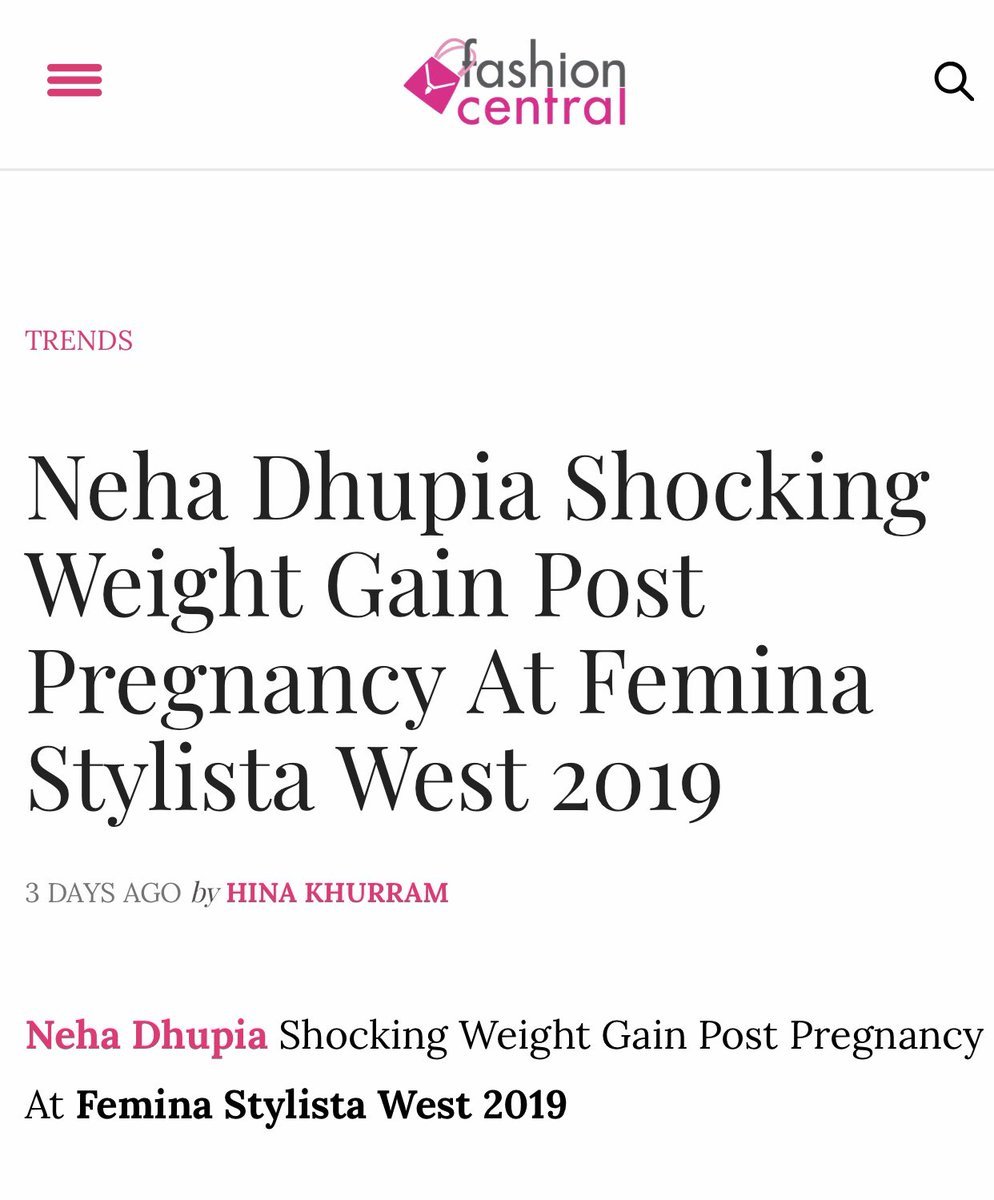 AISHWARYA RAI
The former beauty queen has also been a victim of body shaming after she gave birth to her daughter Aaradhya Bachchan in 2011. In initial six years of being a mother, the diva had been subjected to a lot of judgements from people and social media.
After giving birth to Aaradhya, Aishwarya was in no hurry to shed those extra kilos. She, in fact, was busy enjoying every bit of motherhood for almost more than a year. The actress was clicked and shamed on many occasions. Even her Cannes outing the following year in 2012 was much talked about. From her weight to her dresses, everything was scrutinised to the T.
When asked about the same by a leading daily, she said that when she became a mother it was the most beautiful feeling in the world. Aishwarya stated,
"There were several hormonal changes within, but it didn't change anything. And way before all this, whenever people would ask me fashion or trend-based questions, I'd always tell them to be comfortable in their skin. At least now you know I meant it and it wasn't just for the quote (smiles).
I believed it when I said that positivity is so much more than negativity and it can help to ease the crushing impacts of that. Be your best friend and in being so, be brutally honest with yourself. Sometimes, when you are down, you need to reach out to those people who you think can connect with you and comfort you enough."
KAREENA KAPOOR
The Kapoor sisters both chose to wear cute LBDs (little black dress) to the occasion; however in typical fashion — the faceless trolls on the interwebz found something to criticise and spew their hatred towards.
This time the receiving end wasn't a human, but body parts. Yep. Trolls picked apart Kareena's anatomy and decided that her legs were "too fat". The actor was body shamed on social media platforms in the wake of the pictures from the Ambani bash surfacing online.
Several comments spouted hate towards a woman who had given birth all of nine months ago, as trolls called Kareena's legs "deformed" while the more eloquent ones went with "Bebo has such fat legs ewww". Some people decided that Karisma was the "natural" one between the two, and that Kareena was trying "way too hard".
The successful star who has managed her Numero Uno position since almost two decades with blockbuster films to her credit including 'Jab We Met', 'Kabhi Khushi Kabhie Gham', 'Talaash: The Hunt Begins…', 'Yuva', 'Omkara' and 'Udta Punjab' totally shut her with her comeback on screen post motherhood in 'Veere Di Wedding' co-starring Sonam Kapoor and Swara Bhaskar.
Now ironically she is trolled for being too thin. "Malnutrition problem or something"…….."kareena is looking skeleton lol"……."Too much skinny". PHEW!!!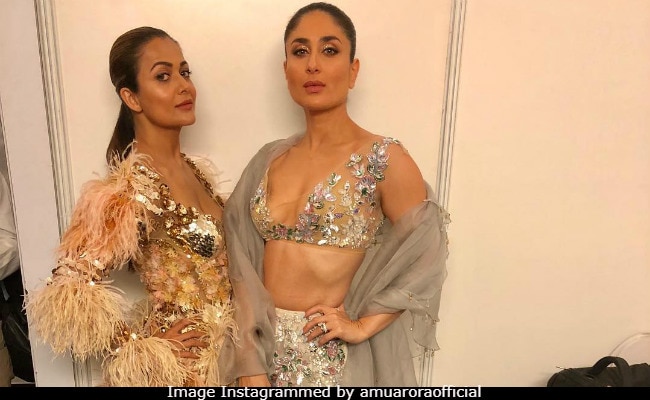 Interestingly, when one observes most of the obnoxious comments, they happen to be coming from other women themselves…
ALSO READ-
Opinion – Surrogacy Bill: Will it kill hopes for most infertile couples in India?