Actor Vivek Oberoi is riding high just before the release of his upcoming biopic on Prime Minister Narendra Modi.
Lok Sabha Election 2019 exit polls were released by multiple print, digital and electronic platforms yesterday, after which the internet exploded with several memes from both BJP and Congress supporters' end.
One of the memes which was being circulated in social media circles showcased three pictures as below :
Needless to say memes are most of the times not in good taste especially when it is targeting someone's past personal life. Overlooking the respect and dignity of a married woman, Vivek Oberoi chose to share this image from his official twitter handle captioning it as:
"Haha! creative! No politics here….just life……..Credits : @pavansingh1985″
Haha! 👍 creative! No politics here….just life 🙏😃

Credits : @pavansingh1985 pic.twitter.com/1rPbbXZU8T

— Vivek Anand Oberoi (@vivekoberoi) May 20, 2019
The love affair between Oberoi and Aishwarya had ended in 2004-05. While Aishwarya had never officially confirmed dating the Saathiya star, this was one love triangle and controversy, that will remain forever etched in our memories. After being threatened by Salman Khan to stay away from Aishwarya Rai, Vivek Oberoi had held a press conference to tell the media what was happening with him.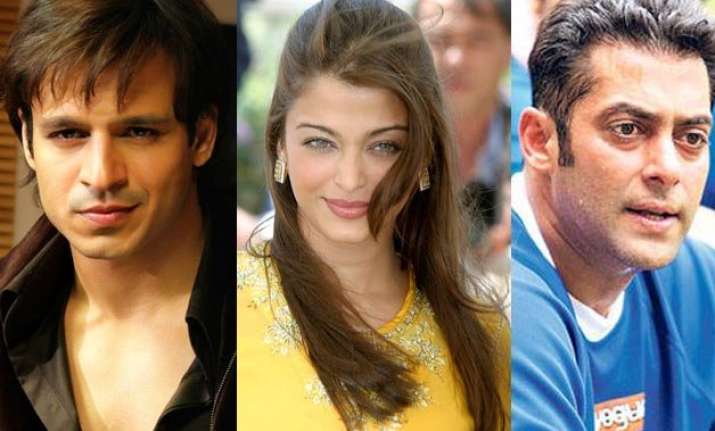 However, we are not judging Vivek's love story or his break up, but surely sharing this offensive meme of a married woman with her husband and daughter is in poor taste.
It could also be a well thought out strategy by his PR team as well, since his movie is slated to be released on May 24.
Vivek is himself now happily married to Priyanka Alva and has a seven-year-old son and four-year-old daughter. Priyanka's father, Jeevaraj Alva was a minister in the Karnataka Government and was also briefly with the Bharatiya Janata Party.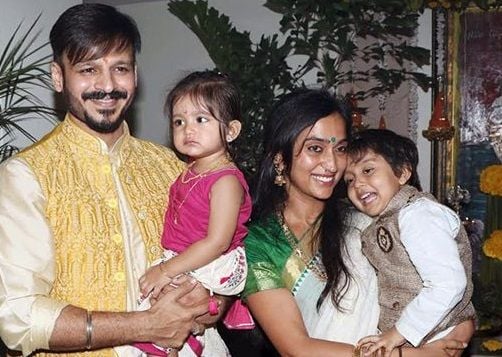 Former lovers Aishwarya Rai Bachchan and Vivek Oberoi were last spotted together in the same frame at Israeli Prime Minister Benjamin Netanyahu's Shalom Bollywood event. The Israeli PM Posed with Bollywood superstars as a sign of the "great friendship" between India and Israel and had also taken to Twitter to share a picture with Bollywood stars with a caption that read,
"Will my Bollywood selfie beat @TheEllenShow Hollywood selfie at the Oscars? @SrBachchan @juniorbachchan @rajcheerfull @imbhandarkar @vivek_oberoi".
Will my Bollywood selfie beat @TheEllenShow Hollywood selfie at the Oscars? @SrBachchan @juniorbachchan @rajcheerfull @imbhandarkar @vivek_oberoi @ pic.twitter.com/v1r0GIhKLy

— Benjamin Netanyahu (@netanyahu) January 18, 2018
Follow Your Digital Akhbaar, Khabarbar on Facebook and Twitter for Real-Time Verified News
ALSO READ –
Twitter asks Farhan Akhtar "KYA TUM MANTALLY CHALLENGED HO MY BWOY"? He comes back with a classic reply