On Saturday, China removed the Belt and Road Initiative or the BRI map from the website that depicted that the entire Jammu and Kashmir in North and Arunachal Pradesh in Northeast as part of India. This happened while the second edition of BRI Summit was underway in Beijing today.
The BRI map also surprisingly portrayed India as a part of BRI even when India boycotted the summit for the second time this year. The map was displayed by China's Ministry of Commerce on the occasion of on going three-day BRI Summit in the Chinese capital.
After reports emerged of the map "misrepresenting" China's stated position on Pakistan-Occupied-Kashmir (PoK) and Arunachal Pradesh, the map now does not show up on the website.
India has boycotted the BRI summit ever since Chinese authorities took up projects such as the CPEC (China-Pakistan Economic Corridor) which falls in Pak occupied Kashmir (PoK) and violates the territorial integrity of India. Despite this, the map had portrayed India as part of the BRI project whereas New Delhi has been opposed to the idea of joining this initiative .
As per local media reports from Arunachal Pradesh, China had recently destroyed thousands of maps which showed the Indian North East state as part of India. China considers Arunachal Pradesh as part of their territory and refers to it as "Southern Tibet".
Previous maps of J&K issued by China showed part of the state under Pakistan, what is Pakistan-Occupied Kashmir (PoK). Sources indicated that such faux pas, if at all, is a rare occurrence on China's official publications and websites.
Experts on Sino-Indian affairs are trying to ascertain if it is a deliberate tactical move by China to placate India.
China has reportedly posted troops in PoK as well. Also, India's neighbour on North-Eastern border has invested heavily in infrastructure projects in PoK even before BRI was launched, much to India's discomfiture.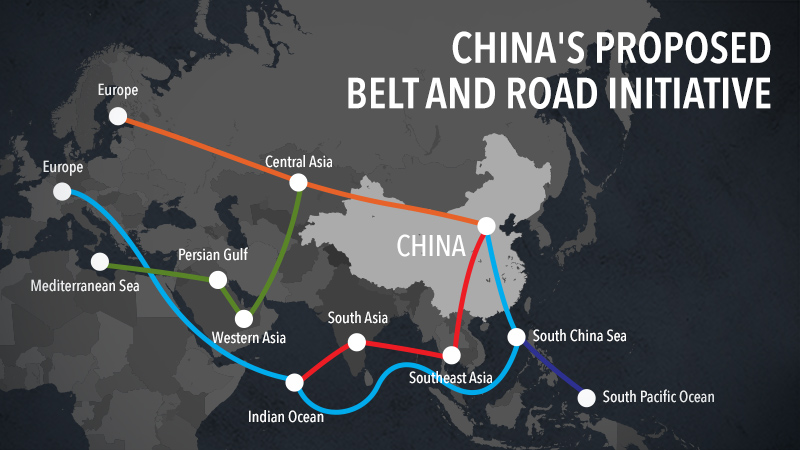 India had served several protest letters, both in Beijing as well as Islamabad, about Chinese funded projects in PoK.
Follow Your Digital-Akhbaar, Khabarbar on Facebook and Twitter for Real-Time Verified News.
ALSO READ –