Last week, a meeting between Aam Aadmi Party (AAP) MLAs from Delhi Surinder Singh 'Commando' and Sukhbir Dalal with Jannayak Janata Party (JJP) leader Ajay Singh Chautala ahead of the Jind bypoll had triggered speculation about a possible alliance between the two parties.
Today Arvind Kejriwal led Aam Aadmi Party has confirmed that they will support JJP in Jind bye elections.
AAP will support JJP in Jind elections. – @DrSushilKrGupta@NaveenJaihind @JJPofficial @AamAadmiParty @ArvindKejriwal @Dchautala

— AAP Haryana (@AAPHaryana) January 21, 2019
The two MLAs, who met Ajay on Tuesday, had describe the meeting as personal, however, the motive behind the same has become clear a while ago. Delhi CM Arvind Kejriwal had once even praised Hisar MP Dushyant Chautala. In November last year, Kejriwal had described Dushyant as a leader with clean image and had hinted alliance with his the JJP. Similarly JJP leaders too had been appreciating Kejriwal's work in Delhi during campaigning in Jind.
Who is Ajay Chautala?
Indian National Lok Dal (INLD) chief and five-time Haryana chief minister Om Prakash Chautala and his son Ajay Chautala were sentenced to 10 years in prison after being found guilty of corruption in a teacher recruitment scam in January 2013.
Constitutional experts had then insisted that if the verdict was not overturned, it would have electoral ramifications in Haryana as father and son would be barred from contesting elections for the next 16 years.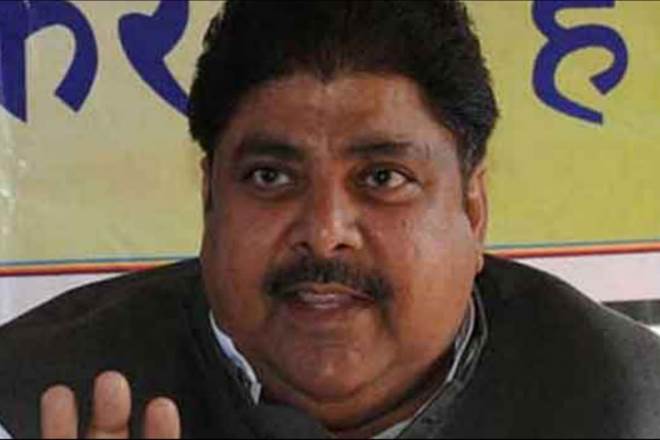 Special CBI judge Vinod Kumar showed no leniency to then 78-year-old Chautala and his 51-year-old son as he handed the punishment. On 16th January 2013, the court had held father and son along with 53 others guilty of illegally recruiting 3,206 teachers in the state in 2000.
The Supreme Court on August 3, 2016 had dismissed the appeals of Ajay Chautala and his father OP Chautala challenging the high court verdict upholding their conviction and sentence of 10 years awarded by a trial court in the junior basic trained (JBT) teachers recruitment scam case.
The high court had on 5th March, 2015, remarked,
"The overwhelming evidence showed the shocking and spine-chilling state of affairs in the country."
An internal family feud saw Ajay Chautala and his sons Dushyant and Digvijay being expelled from the Haryana-based party by the senior Chautala, who threw his weight behind the younger son Abhay Chautala. Dushyant Chautala, the MP from Hisar, has now launched the Jannayak Janata Party (JJP), and the 30-year-old's supporters are even projecting him as the next chief minister.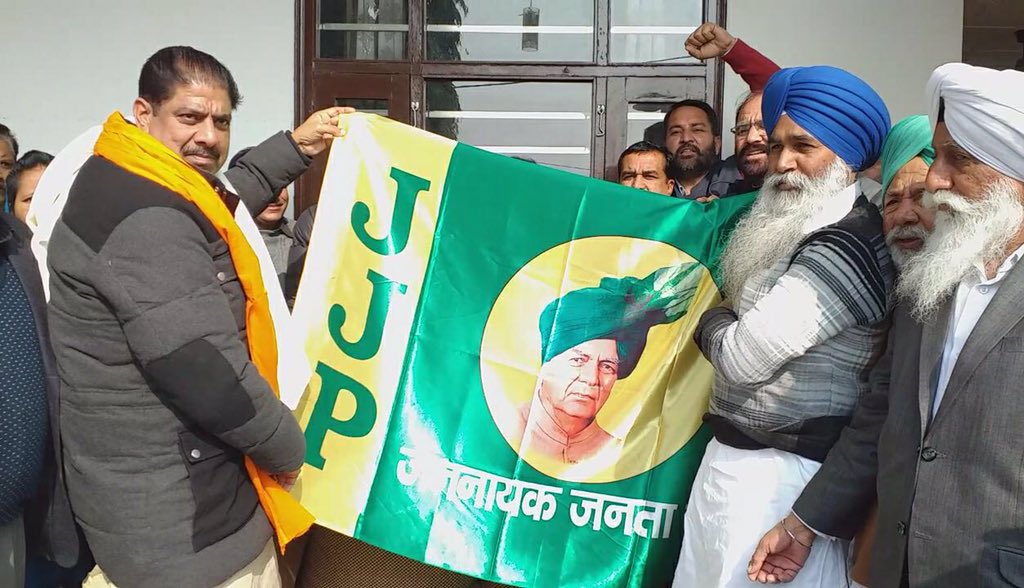 Arvind Kejriwal's hypocrisy in his fight against Corruption is exposed once again!
In 2014, Arvind Kejriwal said his party would strictly fight on the principle of India Against Corruption. He had then quoted to his supporters:
"The country is being sold and all parties are guilty. We need to clean up the system. This is not my party. This is a party of the people of this country.

"I do not know whether we will win or lose, but if I do not fight today my children will accuse me of wasting an opportunity," he said.
While the BJP has fielded Krishan Middha, the son of late INLD MLA Hari Chand Middha, the Congress picked Kaithal MLA and AICC in-charge of communication Randeep Singh Surjewala for the Jind bypoll slated to be held on 28th January.
ALSO READ –