The announcement of the NDA's seat-sharing agreement in Bihar, for which Chief Minister and Janata Dal (United) president Nitish Kumar visited the national capital, was postponed on Saturday. While there were speculations of disagreement between the three parties, the final seat sharing deal has just been announced.
BJP President Amit Shah: BJP will fight at 17 seats, Janata Dal (United) at 17 and Lok Janshakti Party at 6 seats in Bihar in upcoming 2019 Lok Sabha elections pic.twitter.com/58hBFvCABr

— ANI (@ANI) December 23, 2018
The LJP could also get one seat in either Uttar Pradesh or in Jharkhand and a Rajya Sabha berth. This RS berth is likely to be taken by senior Paswan, who is currently a minister in the Narendra Modi cabinet. The above mentioned seats will be over and above the 6 Lok Sabha seats in Bihar.
ALSO READ –
CBI Chief Alok Verma Calls Lalu Prasad Yadav's Case Politically Motivated
Top BJP leaders, including its president Amit Shah and Arun Jaitley held an hour-long meeting with LJP chief Ram Vilas Paswan and his son Chirag Paswan on Thursday to resolve their differences. Chirag, who has been vocal in airing his party's differences with the BJP, told reporters that talks were on and claimed there were other issues besides sharing of seats.
आज के अख़बार में छपी ख़बर। pic.twitter.com/tjtDBi4KiN

— Chirag Paswan (@ichiragpaswan) November 29, 2018
Chirag Paswan had earlier also written a letter to Jaitley asking him to explain what benefits demonetisation brought to the country.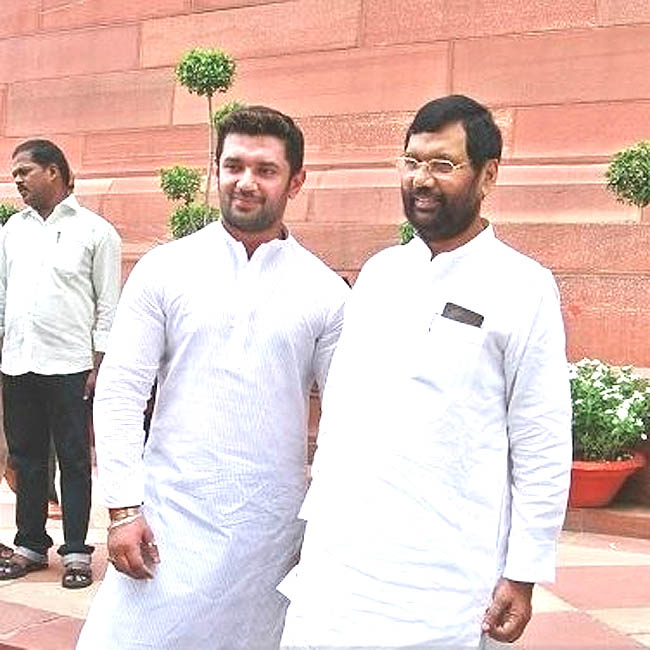 Shah had earlier announced that his party and its key ally JD(U) will be contesting equal number of seats in the politically crucial state where the BJP-led NDA had won 31 seats in 2014. Jaitley, an old Bihar hand in the party with friendly relations with leaders of different parties, was deployed by the BJP to buy truce with the LJP. This was an indication that the saffron party was inclined to continue its alliance with Paswan's party, which enjoys strong influence among Dalits.
As per sources, the differences between the two parties have now been resolved.
JD(U) head and Bihar's Chief Minister Nitish Kumar said that they were committed to the agenda of development in Bihar and also suggested that the issue of Ram Mandir should be resolved through a court decision.
Bihar Chief Minister Nitish Kumar after announcing seat sharing for 2019 general elections: We are committed to development in Bihar. We are of the opinion that the Ram Mandir matter should be solved through a court decision. pic.twitter.com/bOvRDLhz1z

— ANI (@ANI) December 23, 2018
Why did Upendra Kushwaha Split with the BJP?
Former Union Minister Upendra Kushwaha-led Rashtriya Lok Samta Party (RLSP) quit the BJP-NDA alliance on 10th December and later joined the United Progressive Alliance (UPA) to offer the prospective Opposition alliance in Bihar. The junior HRD minister in Prime Minister Narendra Modi's government resigned citing differences with both BJP-led central and state government, before formally announcing his decision to join the Congress-led alliance.
The bitter fallout between Kushwaha and NDA stalwarts was a result of the "insult" he suffered within the BJP-led alliance, referring to intense disagreements over their offer of seat share for the upcoming parliamentary elections. BJP reportedly reduced the number of seats allocated for RLSP from three (in the 2014 parliamentary polls) to two in the upcoming polls.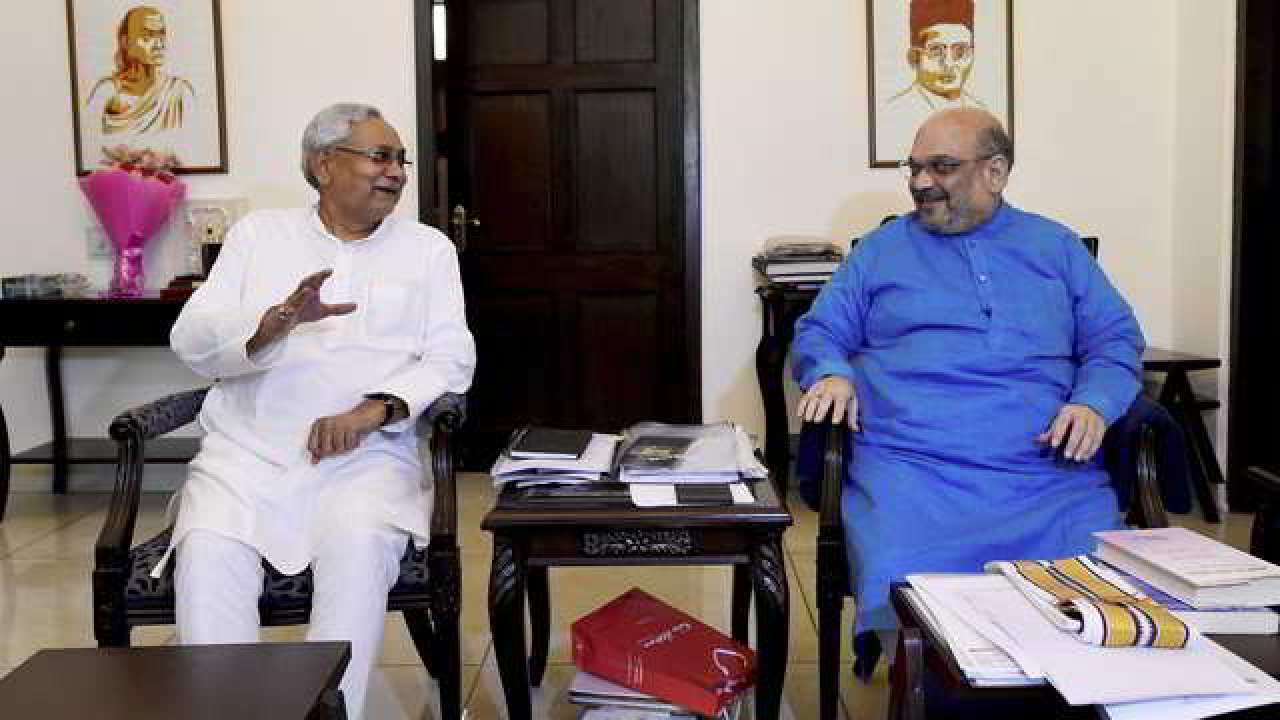 He also accused the saffron party of succumbing to Bihar Chief Minister Nitish Kumar's pressure and promising the same number of seats to his JD(U) as itself. This left very few seats for smaller parties including Union minister Ram Vilas Paswan's Lok Janshakti Party (LJP), which also expressed discontent with the existing seat share formula.
ALSO READ –
ALSO READ –
Bihar Hospital : Just-Born Baby Dies After Being Bitten By Rats