Prime Minister Narendra Modi had a recent live interaction programme with party workers at Puducherry which eventually turned out to be an embarrassment for him.
BJP's own party karyakarta (worker) Nirmal Kumar Jain, questioned the PM about the Centre's multiple policies of 'imposing more tax on the middle class adding to the burden on this section of society.' The PM was stunned and someone who is known for his great speeches, limited his answer to a few words.
Modi summed up his reply saying his government was focussed on working for the common man. He also added that this question was asked by Nirmal Kumar as he is a trader and it was only natural that he will ask such a question. PM Modi then quickly wrapped up the session by saying "Puducherry ko Vanakkam." (Namaste and thank-you to Puducherry)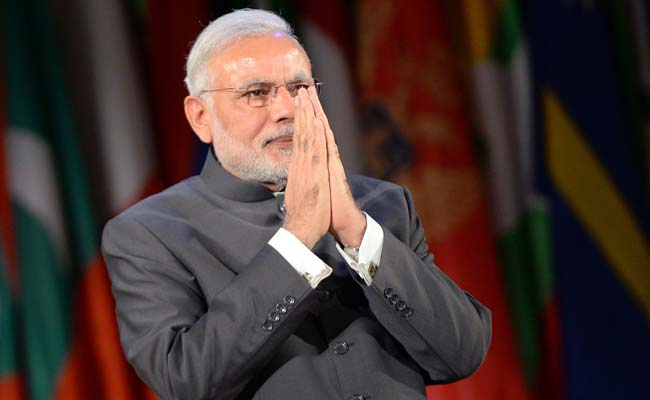 The social media could not hold themselves back mocking the Prime Minister's vague response and thus as reported by the Times of India,  the PMO will exercise greater caution from now onwards in deciding on the candidates as well as the questions for the programme.
The Prime Minister's interaction is part of the 'My booth is a strong booth' initiative by PM Modi, to connect with the party workers on the ground in various parts of India. As per sources, for every interaction with the Prime Minister, about 500 to 1000 questions are received from every constituency and the below process is expected to be now followed from now on:
Those who want to ask questions to PM Narendra Modi will now have to shoot a video and send it two days ahead of the programme, which is held every Sunday
Those wanting to ask questions to the Prime Minister will now have to fill a google format form and mention information about themselves as well as the questions they want to ask
WATCH VIDEO BELOW –
PRIME MINISTER'S RESPONSE TO MIDDLE-CLASS' TAX BURDEN:
One question off the script by own party member and sewak ji gets irritatingly awkward like namaste, tu baahar mil 😂😂😂 pic.twitter.com/9JG2a7EGiK

— Rafale Gandhi (@RoflGandhi_) December 21, 2018
Q – Why Tax Burden & Difficulty in processing Loans for Middle Class ?
Modi – Puducherry ko Vanakkam 🤣 pic.twitter.com/Wmxn9pRs1W

— Aarti (@aartic02) December 21, 2018
REACTIONS
Janta ~ Where are those 100 Smart Cities you promised in your Manifesto?

Modi ji~ Chaliye Puducherry ko Vanakkam.

(2018) pic.twitter.com/MfITAahAcx

— History of India (@RealHistoryPic) December 22, 2018
Interviewer: Do you know C Plus Plus?
Candidate: Chaliye Phir Puducherry ko vanakkam pic.twitter.com/T3aWawNcgW

— Tinu Cherian Abraham (@tinucherian) December 22, 2018
If Twitter/FB were platforms to solve problems of Muslims, all problems would have been solved by now by the COW BELT MUSLIM "intellectuals".

Talk about making difference to the lives of Muslims,

Cow belt Muslim "intellectuals" be like – Chaliye Puducherry Ko Vanakkam!

— Aman Wadud (@AmanWadud) December 24, 2018
From "Dosti bani rahe" to "Chaliye Puducherry ko vanakkam", Feku surely has come a long way…#SnoopendraModi

— Sasidharan Pazhoor (@inquestioner) December 22, 2018
ALSO READ –