Addressing a rally in Hyderabad on Monday, Prime Minister Narendra Modi accused the TRS, Congress, TDP and AIMIM parties of perpetuating dynastic and family rule, saying these parties parties were becoming a threat to the society.
The Prime Minister repeatedly emphasised how BJP was the only and only party which upheld the elements of democracy and that all other parties in Telangana were ruled by families or dynasties.
Congress- dynasty

TRS- dynasty

TDP- dynasty

AIMIM- dynasty

These parties only care about the interests of their respective families.

BJP cares about the people of Telangana and their wellbeing. pic.twitter.com/qW9FctjGqi

— Narendra Modi (@narendramodi) December 3, 2018
This is not the first time, Modi has invoked the debate on dynasties that exist within political parties. However, he often chooses not to look within his own Bharatiya Janata Party while casting such accusations on others.
As per an indicative data by a scholar named Romain Carlevan from the Hong Kong University, 22% of members are dynasts in the current Lower House. Further, almost 30% of the members of the 15th Lok Sabha followed a family member into the House. The BJP accounted for 44.4% of all heirs elected to the Lok Sabha in 2014. It even has a dynast as a minister. So, it can be completely sardonic when Narendra Modi charges all other parties except his own.
However, if we closely observe the pattern, the BJP has always managed to successfully conceal its dynasts. Many a times, they only choose to publicise those leaders who rose from the ranks. Although, if one studies the dynasty traces within the BJP in states and in the party's middle rungs, there is a long list which cannot be overlooked.
Many currently within the BJP are children of veteran leaders. While they enjoy their respective positions, the party judiciously does not acknowledge their presence.
The BJP has always put the Congress, led by the 'first family', in the dock, however, the former has never shied away while tying up alliances with all parties who themselves represent deep dynasty roots.
Let us enlist the prominent state wise names within the BJP, who belong to political dynasties and have been given a ticket and elected largely due to their family lineage:
MAHARASHTRA :
1) Minister for Power, Coal and New and Renewable energy Piyush Goyal is the son of former minister and party treasurer late Ved Prakash Goyal.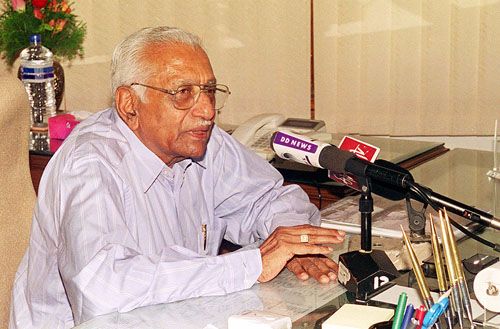 2) Maharashtra chief minister Devendra Fadnavis is the son of the late Gangadharpant Fadnavis, who was a member of the state legislative council. His aunt Shobha Fadnavis was a Maharashtra minister.
3) Pankaja Munde-Palve, daughter of the late Union Minister, Gopinath Munde, has won a successive Assembly election from Parli. Her sister, Preetam Munde, won the Lok Sabha by-poll from her father's constituency of Beed after Munde suddenly died in a car accident in June 2014.
4) Poonam Mahajan, daughter of Pramod Mahajan, is a Lok Sabha MP from Mumbai North-Central. Poonam also happens to be first cousins with Pankaja and Preetam (Pramod Mahajan's sister, Pradnya was married to Gopinath Munde).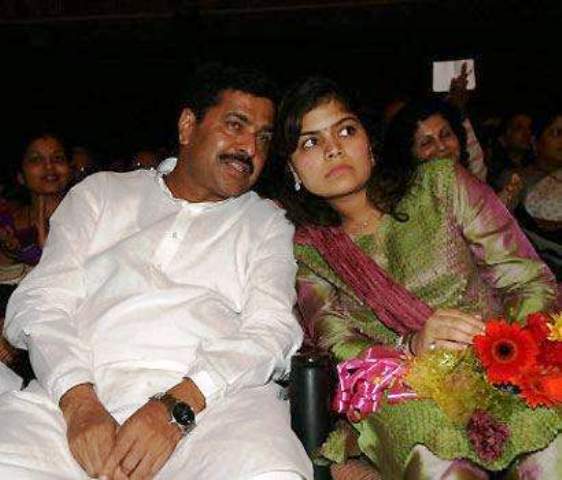 5) Senior state BJP leader Eknath Khadse's daughter-in-law Raksha is a MP from the Raver constituency in Maharashtra.
UTTAR PRADESH
1) Maneka Gandhi is a member from Pilbhit in Uttar Pradesh and also the Women and Child Development minister in the Modi government. Her son Varun Gandhi is an MP from Sultanpur, UP.
2) Former UP CM and Rajasthan Governor Kalyan Singh's son, Rajveer, is an MP from Etah.
3) Former Delhi CM (late) Sahib Singh Verma's son, Parvesh, is an MP from Delhi.
4) Home Minister Rajnath Singh's son Pankaj is a general secretary of BJP's UP unit.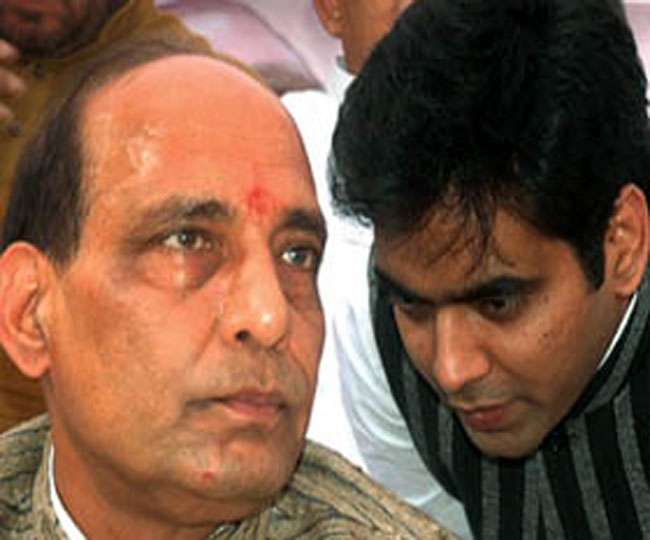 5) Senior leader Lalji Tandon's son Ashutosh was elected party MLA from Lucknow East in the by-polls to UP Assembly.
6) BJP Minister Ravi Shankar Prasad is Brother-in-law of Congress MP Rajeev Shukla
7) Current Chief Minister of Uttar Pradesh Yogi Adityanath was the heir of Mahant Avaidyanath
8) Sharad Tripathi, MP from Sant Kabir Nagar constituency, is the son of former UP BJP president Ramapati Ram Tripathi
RAJASTHAN
1) Vasundhara Raje is chief minister of Rajasthan. Her son Dushyant Singh is a Lok Sabha MP. Raje's sister, Yashodhara Raje Scindia, is the industries minister in Madhya Pradesh. Jyotiraditya Scindia, Congress MP and son of veteran congress leader Late Madhavrao Scindia, happens to be the nephew of Vasundhara Raje.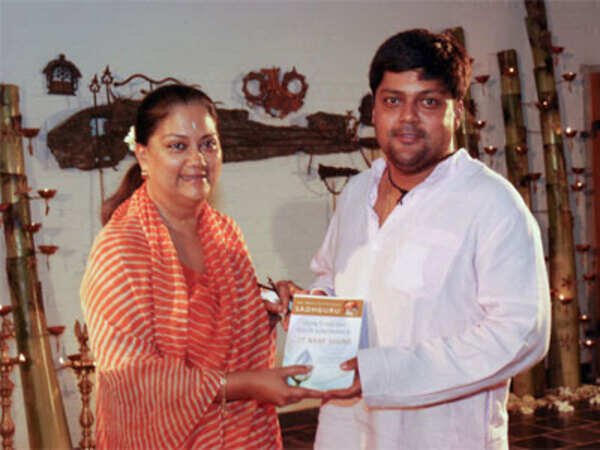 2) Minister of State for Statistics and Programme Implementation, Vijay Goel's father Charti Lal Goel was the first speaker of Delhi assembly
DELHI
1) Former Delhi CM (late) Sahib Singh Verma's son, Parvesh, is an MP from Delhi
2) Ajay Malhotra, son of senior leader V L Malhotra, unsuccessfully contested the Delhi Assembly elections of 2013, as did Rajiv Babbar, son of Delhi BJP leader O P Babbar.
HARYANA
External Affairs Minister Sushma Swaraj's sister Vandana Sharma lost the Assembly poll from Safidon in Haryana.
Sushma's husband, Swaraj Kaushal is an Indian criminal lawyer who served as Governor of Mizoram between 1990 and 1993
MADHYA PRADESH 
1) Madhya Pradesh Minister of State for Culture Surendra Patwa is the nephew of former state CM Sunderlal Patwa.
2) In fact, BJP MLA Usha Thakur, a sitting MLA from Indore-3 constituency, alleged that "eclipse of dynasty had come to the BJP".  BJP general secretary Kailash Vijayvargiya's son Akash was fielded by the BJP in Indore-3 during the recently conducted MP elections last week.
In a video filmed during canvassing for the election, Thakur is heard alleging that the BJP general secretary convinced the party's national president (Amit Shah) to give his son a ticket from Indore-3.
3) Anoop Mishra is the nephew of former PM Atal Bihari Vajpayee, is the MP from Morena Constituency
HIMACHAL PRADESH 
1) Former Himachal Pradesh chief minister Prem Kumar Dhumal's son, Anurag Thakur, is Lok Sabha member from Hamirpur. The 43-year-old lawmaker from Himachal, was appointed as the BJP's chief whip in the Lok Sabha ahead of the start of the parliament's monsoon session in July this year.
2) Union Minister of Health and Family Welfare , J P Nadda is the son in-law of Former Jabalpur MP Jayashree Banerjee
GUJARAT 
1)Union Minister for Tribal affairs, Jaswantsinh Bhabhor is the son of Suman Bhai Bhabhor who contested on BJP and once on Janata Dal ticket in Gujarat assembly
2) Poonam Maadam, MP from Jamnagar constituency, is the daughter of Hematbhai Maadam, who was a four-time independent MLA from Khambhalia
JHARKHAND
Former finance minister Yashwant Sinha's son Jayant Sinha is an MP from Hazaribagh.
CHHATTISGARH
Chhattisgarh Chief Minister Raman Singh's son, Abhishek, is Lok Sabha MP from Rajnandgaon.
ARUNACHAL PRADESH
Union Minister of State for Home Affairs of India, Kiren Rijiju's father Rinchin Kharu was a Congress MLA.
KARNATAKA
Nirmala Sitharaman's mother in-law was Congress MLA in Andhra Pradesh, while her husband's father, Parakala Seshavatharam, was a Minister in the Andhra Pradesh Govt in the 1970s.
TAMIL NADU
Lalitha Kumaramangalam, National Commission for Women chairperson, is a BJP spokesperson. She is the daughter of socialist leader Mohan Kumaramangalam and sister of former BJP minister P R Kumaramangalam. 

BJP's Alliance Partners in States and National Level 
Shiv Sena (Maharashtra) –
Aditya Thackeray marks the third generation of dynasty politics within the party launched by his grandfather, and Sena Supremo, Balasaheb Thackeray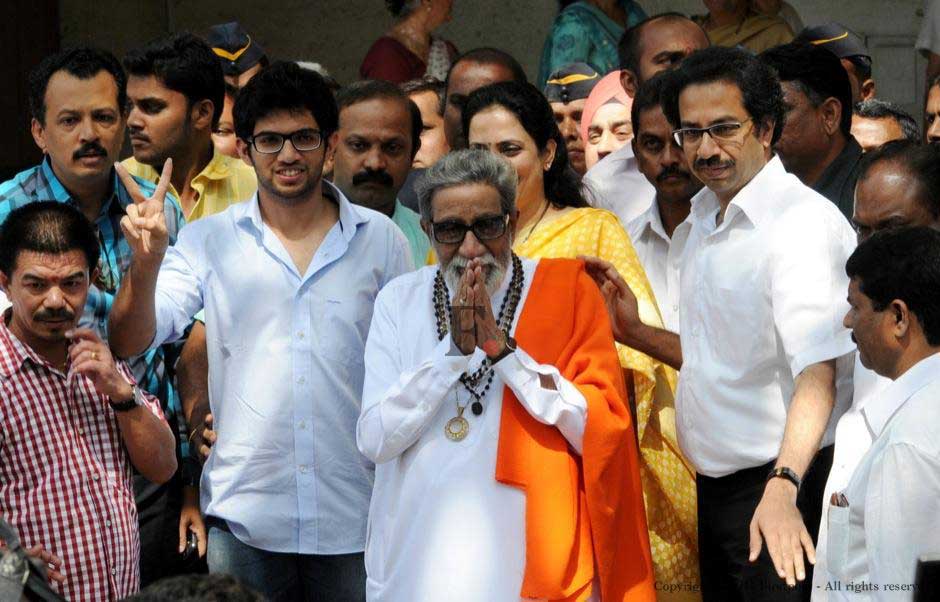 Shiromani Akali Dal (Punjab) –
The Parkash Singh Badal family controls the Shiromani Akali Dal, which ruled the state until recently. Parkash's son Sukhbir Badal served as the deputy chief minister. Sukhbir's wife, Harsimrat Kaur, is the Union minister for food processing.
Lok Janshakti Party (Bihar) –
Ram Vilas Paswan is a minister in the Narendra Modi government. His sons Chirag Paswan and brother Ramchandra Paswan are among the handful of MPs of the Lok Janshakti Party party while his other brother, Pashupati Paswan, is now a minister in the Nitish Kumar government in Bihar.
PDP (Jammu and Kashmir) – 
Former chief minister Mehbooba Mufti is the daughter of the late Mufti Mohammad Sayeed, founder of the PDP and a former chief minister of J&K.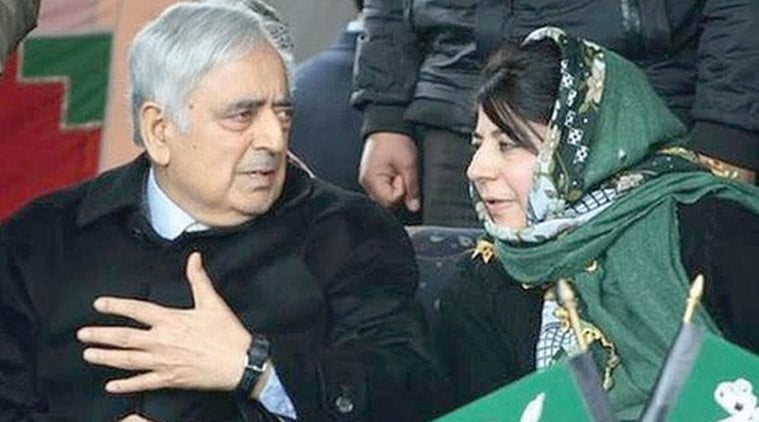 Odisha –
BJD leader and chief minister Naveen Patnaik is carrying forward the legacy of his late father and Janata Party stalwart Biju Patnaik.
Mahatma Gandhi, once famously quoted,
"I will not let anyone walk through my mind with their dirty feet."
ALSO READ –
EXPOSED: Amit Shah, Times Now & Republic TV LIED about Congress's Manifesto in Telangana; Read Point By Point Rebuttal
In a first, Modi Govt sends a bill of Rs. 33 Crores to Kerala Govt for airlifting ops during floods