A country-made bomb exploded inside the compound of an RSS functionary house at Naduvil under the Kudiyanmala police station limits on Saturday.
Two children, one identified as Gokul, 7 and other Kajinraj, 12 were severely injured in the blast. Gokul is the son of Shibu, the RSS functionary, while Kajinraj is the son of Shibu's relative and neighbour, Kumar. The incident occurred at Shibu's house at around 1.30 p.m.
The police confirmed that the children had suffered serious burn injuries in the explosion and were admitted to a private hospital here. According to the police, the crude bomb that was hidden beneath a heap of rubble on the compound of the house exploded when the two children were searching for some materials for making a bird cage.
Kudiyanmala sub-inspector P. Pramod said when contacted over phone, informed the media:
"As soon as we got the information of the blast, we rushed to the spot and raided the house of Shibu. A case under Explosive Substances Act and Arms Act has been registered in this connection."
The police also unearthed bomb-making materials, including 3 kg of aluminium powder, 600 gm of gunpowder and fuse wire, as also seven swords, a hand axe and an iron rod.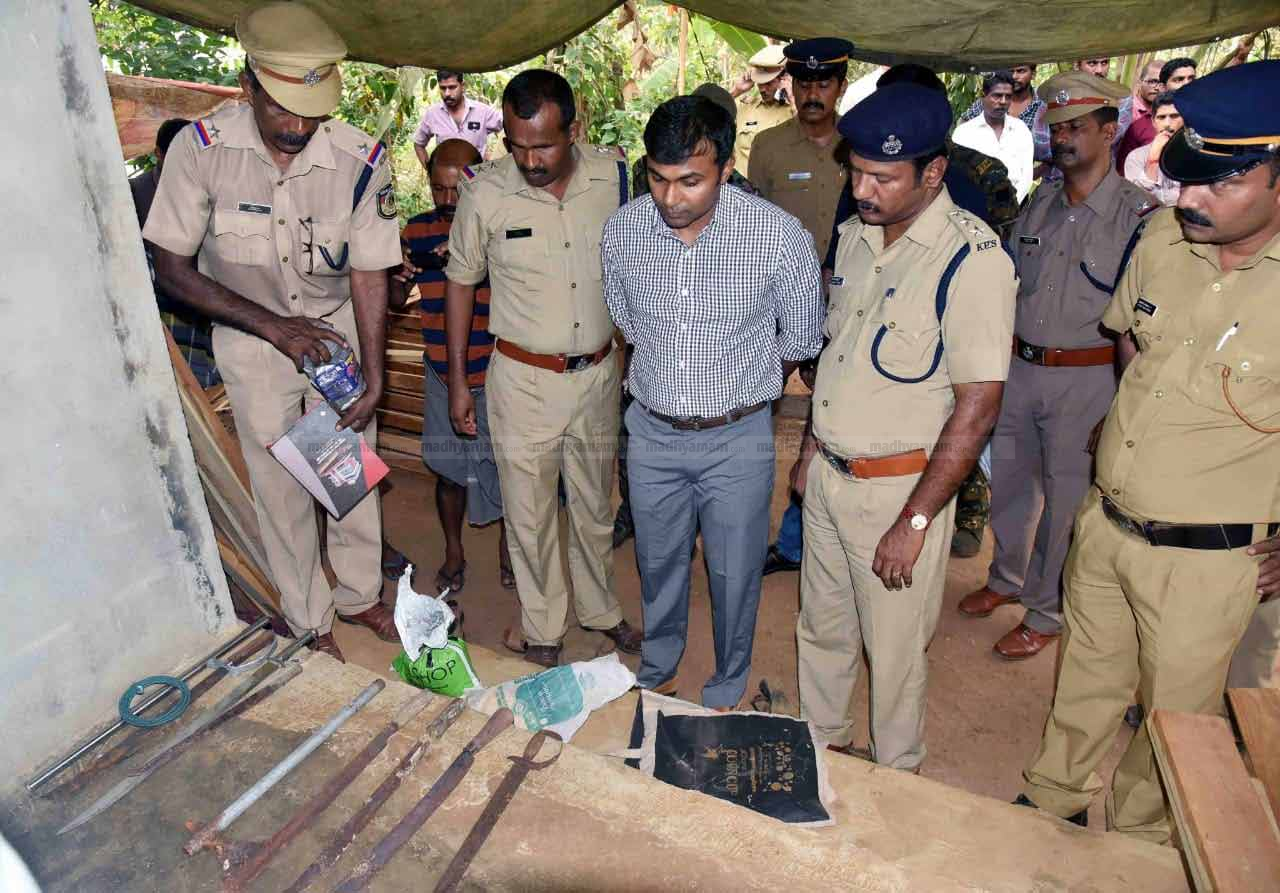 The police suspect that Shibu's house is being used as a place for hiding bombs, bomb-making materials and weapons. The police has strengthened vigil in the area in the wake of the incident.
Similarities Between Muslim Brotherhood and RSS
Founded in Egypt in 1928, the Muslim Brotherhood is an Islamist organisation. It differs from jihadist organisations like al-Qaeda and ISIS in that it does not seek a violent revolution across borders to establish a Muslim ummah. Instead, the Muslim Brotherhood is okay with both democracy and the nation-state.
Both the Muslim Brotherhood and RSS have striking similarities in their outlook and strategies. They both have the same objective: uniting people on the lines of the majority religious group and establishing the hegemony of that religious group over society and state alike.
Both Muslim Brotherhood (MB) and the RSS organise men for social action that is actually political. If the RSS runs shakhas, the MB runs sports clubs. Both run schools and do social service.
ALSO READ-