On Monday, the Delhi High Court convicted politician Sajjan Kumar and sentenced him to life for "remainder of his natural life".
While the BJP, Akali Dal & AAP were prompt to claim credit for the conviction and accused the Congress for allegedly protecting Sajjan, a lesser known fact which the media too did not conveniently report is, that it was in fact the Congress Govt in 2013, under Dr. Manmohan Singh & UPA Chairperson Sonia Gandhi, which filed an appeal in the Delhi HC challenging the Trial Court's acquittal of Sajjan Kumar.
The Congress Govt filed the "Criminal Appeal (No. 1099/2013)" in the High Court on 30th April, 2013 and it is in response to this appeal that the Delhi High Court reversed the order of the Trial Court and sentenced Sajjan Kumar for life.
1) The appeal in which Mr. Sajjan Kumar is convicted today was filed by the @INCIndia Govt. in 2013

2) 'Criminal Appeal No. 1099/2013' was filed in Delhi HC against Trial Court Judgement dated 30.04.2013

3) Notice was issued in the Appeal by the Delhi HC on 22.07.2013

1/2 pic.twitter.com/vBFLZ9RqKp

— Aman Panwar (@amanpanwar) December 17, 2018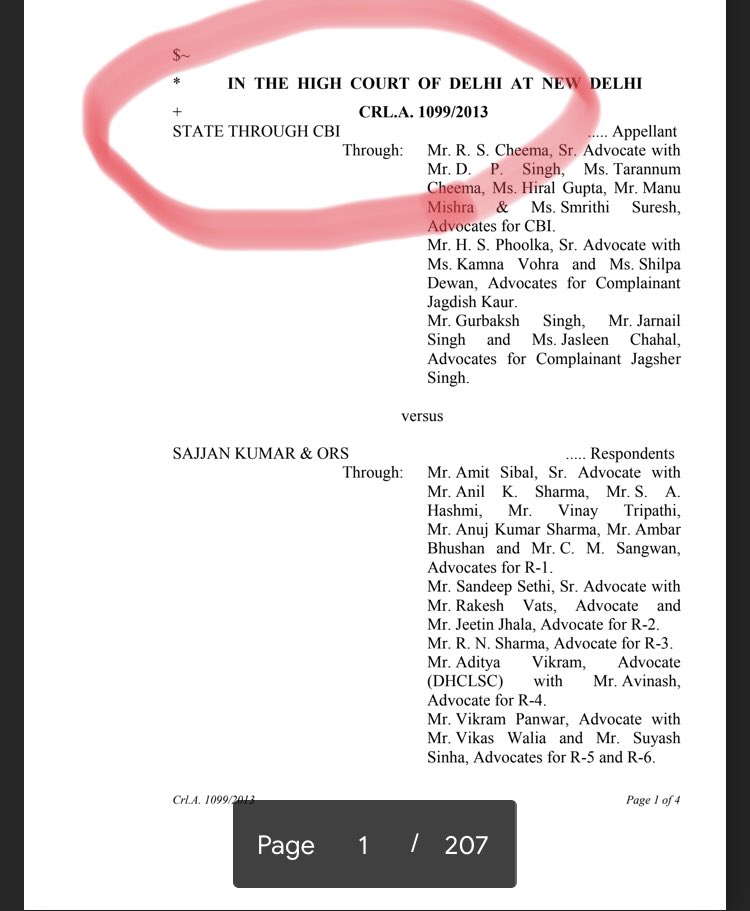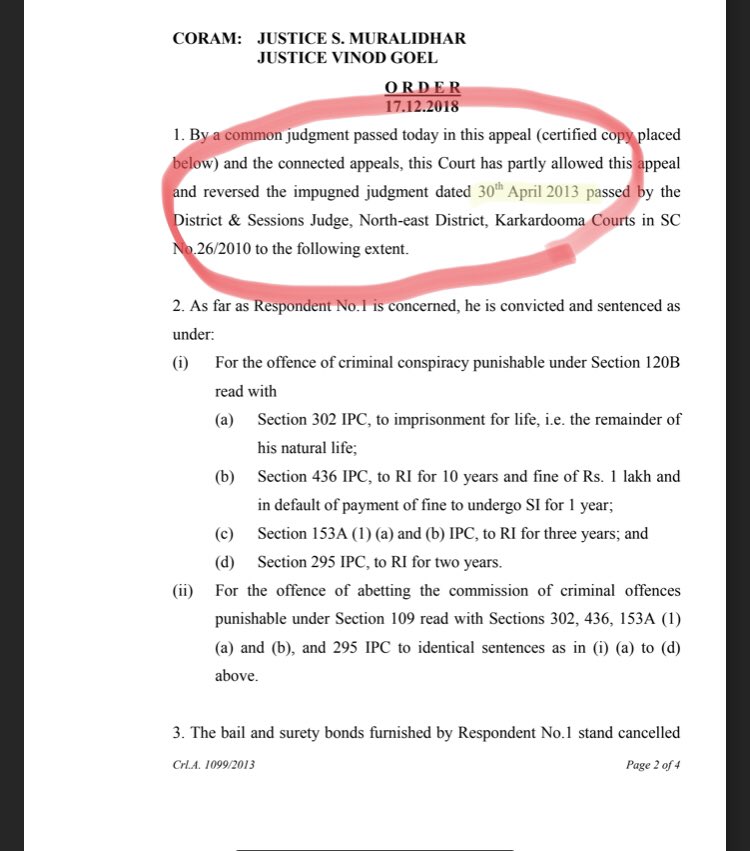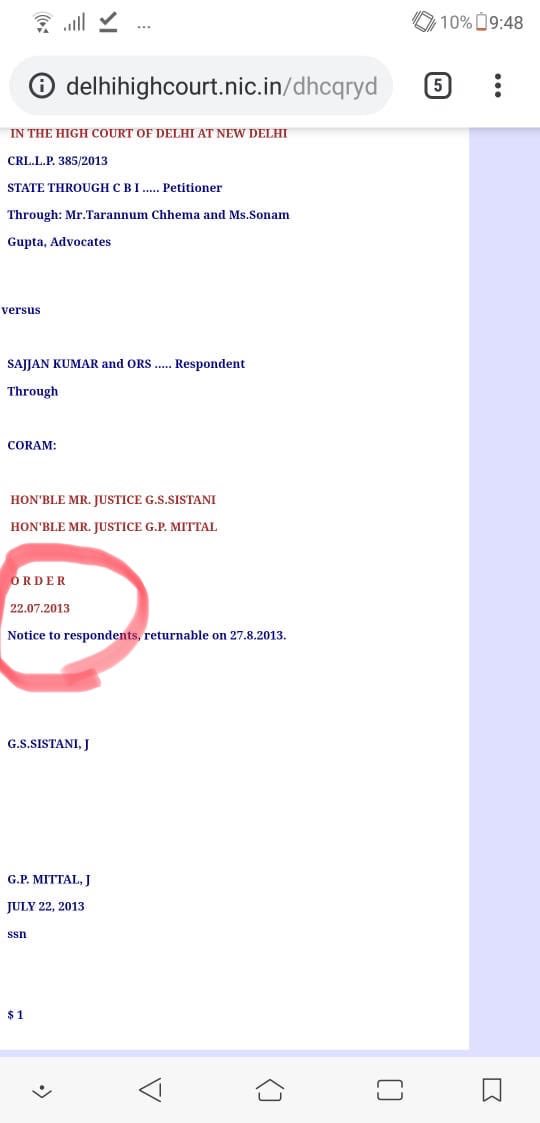 Former Union Minister and senior Congress leader Kapil Sibal too stressed that neither Sajjan Kumar was given a ticket by the party unlike those in the BJP who have grabbed the high positions in the party and the Govt despite serious charges against them.
The visuals of PM Modi honouring the Muzaffarnagar riot accused and Amit Shahwas, a murder accused, can never be forgotten when he became the BJP President. In comparison, Sajjan Kumar's political career was effectively ended by the Congress while law took its own course.
WATCH VIDEO 
Sunil Kumar Jakhar, president of Punjab Pradesh Congress Committee, said the party has been clear that whoever was involved in the riots should be brought to justice. He said:
"Yes, justice has been delayed but delivered finally. Nobody is above law and anyone who is involved in such a heinous crime should be brought to justice."
In its 207-page judgment., the court said the November 1984 riots was neither the first instance of a mass crime nor tragically the last. There had been a familiar pattern of mass killings in Mumbai in 1993, in Gujarat in 2002, in Kandhamal, Odisha in 2008, in Muzaffarnagar in UP in 2013 as well.
ALSO READ –