In their endeavour to curb Fake News, social media giant Facebook on Monday announced that it had removed 702 pages and accounts from India.
News Agency ANI, was the first to report this news stating Facebook removed 687 accounts linked to the Congress.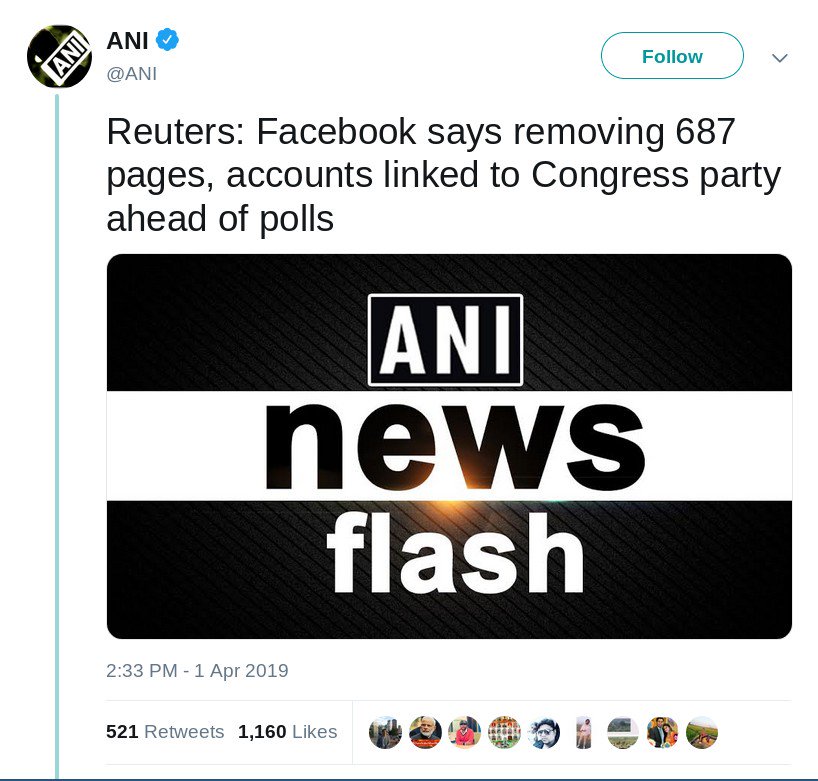 In continuation to their initial tweet, ANI said that these accounts were detected and suspended by automated systems that engaged in co-ordinated inauthentic behaviour in India and categorically mentioned that the same were associated with an IT Cell of the Indian National Congress.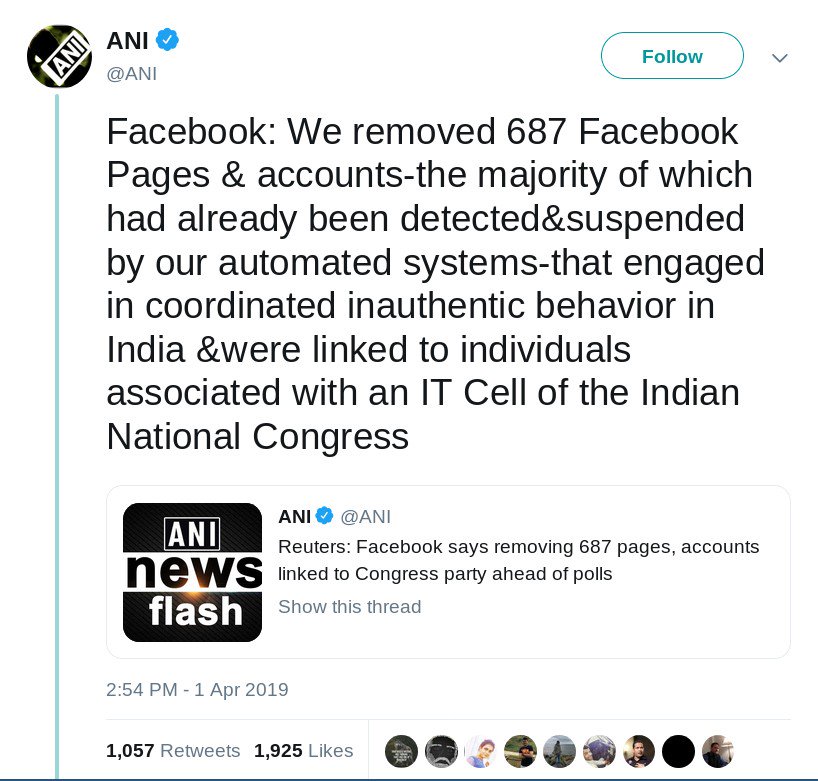 In a subsequent tweet, ANI even posted snapshots of the Congress linked Facebook pages that were taken down.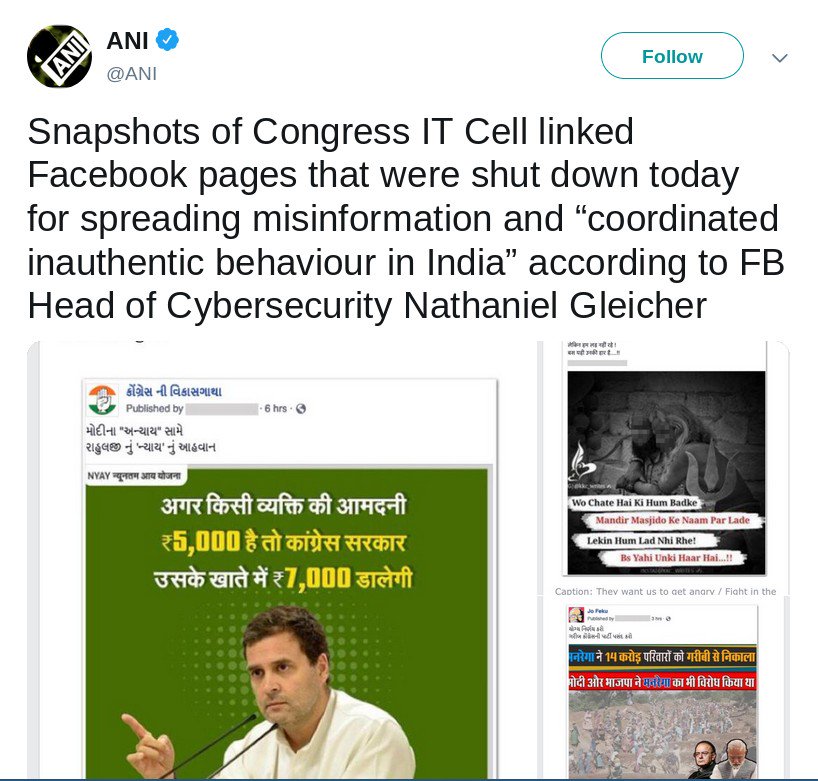 What is extremely pitiable is that a news agency from where most media houses access their daily news, chose not to mention that similar action was initiated by Facebook on several motivated BJP linked accounts as well.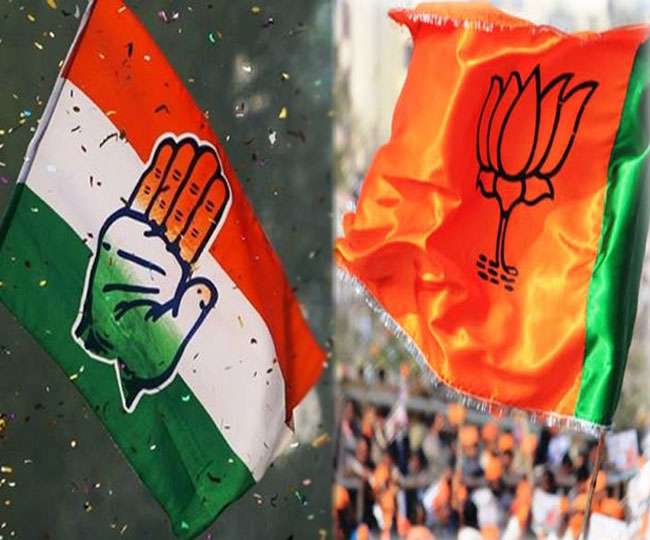 Silver Touch, based out of Ahmedabad, is an IT firm with close links to the BJP. They are the ones who have designed the NaMo App as well as Rashtrapati Bhawan App. Alt News Founder, Pratik Sinha exposed this hypocrisy via a twitter thread today.
Several BJP linked pages have been taken down by Facebook, which mainstream media chose not to report with an incomplete headline only targeting the Congress. Interestingly it is questionable as to why Facebook has only named the Congress in their official announcement.
Congress spokesperson, Priyanka Chaturvedi, tweeted some other prominent names which openly flaunt their right-wing ideology and pro-BJP agenda. She quoted:
"My Nation -BJPs prominent propaganda FB page is down and so is BJP backed, hosted on Silver Push server- Indian Eye and many more."
Adding further, she reiterated Sinha's exposé on Silver Touch's association with the NaMo App:
Abhijit Majumdar, is the editor of My Nation which is owned by BJP MP Rajeev Chandrasekhar's Asianet News Network.
The Indian Eye is another pro-BJP account having 2.6 Million followers which has been suspended.
The Facebook post mentions the Congress party but does not name the BJP.
"The Page admins and account owners typically posted about local news and political issues, including topics like the upcoming elections, candidate views, the INC and criticism of political opponents including the Bharatiya Janata Party (BJP)."
"While the people behind this activity attempted to conceal their identities, our review found that it was connected to individuals associated with an INC IT Cell."
Congress has vehemently denied any association with the accounts that have been pulled off by the social media platform.
Union Minister Ravi Shankar Prasad was prompt in quoting:
"Facebook removing 687 pages,accounts linked to Congress party ahead of polls': Today a very historical development has taken place. Owners of those accounts were not known. It was fake. It was used to spread falsehood against Narendra Modi govt."
Such singling out of one particular political party could play an important role in influencing the minds of the voters just before the Lok Sabha Elections 2019.
ALSO READ –