Veteran Bollywood actor and the Bharatiya Janata Party's candidate from Mathura, Hema Malini, has been a delight for the troll brigade on social media. On Thursday once again, she created a stir with her comment on the monkeys of Mathura.
While interacting with some local people at the Sudaman Kuti in Vrindavan, Hema Malini accused the visiting tourists for the monkey menace in the Mathura-Vrindavan area. She said :
"The monkeys were a menace in the Omaxe society where I have built a small home for myself."
She was answering a question on the monkey menace in the town and what should be done to reduce it. Adding further, BJP leader quoted:
"There is co-existence. Where will the monkey go? The problem is that the tourists who come here, give the monkeys frooti and samosas. The monkeys are getting spoiled because of this."
She also went on to give a solution to the problem:
"Give them only fruits".
The BJP MP was recently trolled when she shared pictures from a farm on her first day of campaign. Twitter users were quick to respond, some even asking "dream girl or drama girl?"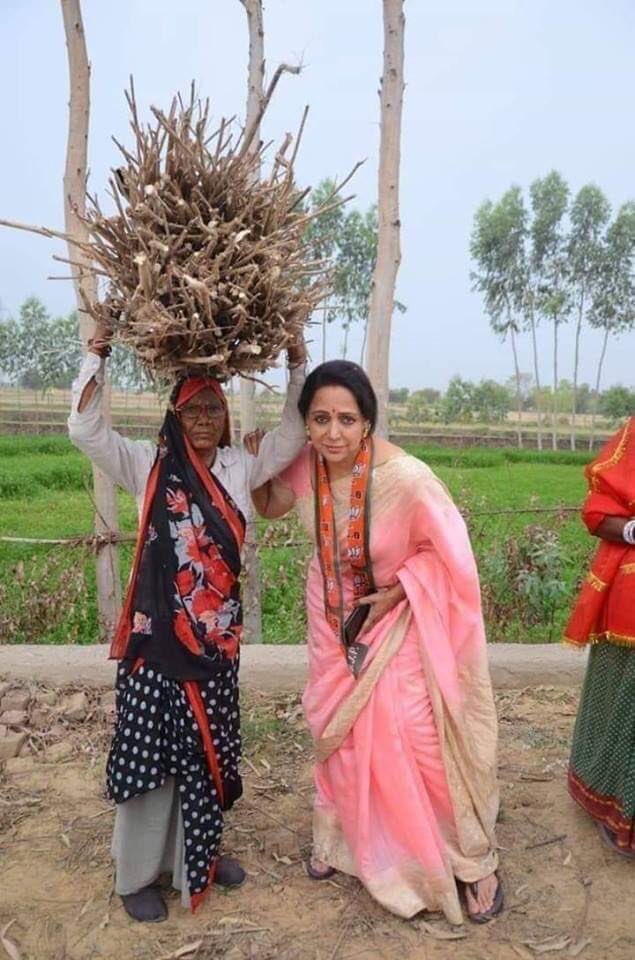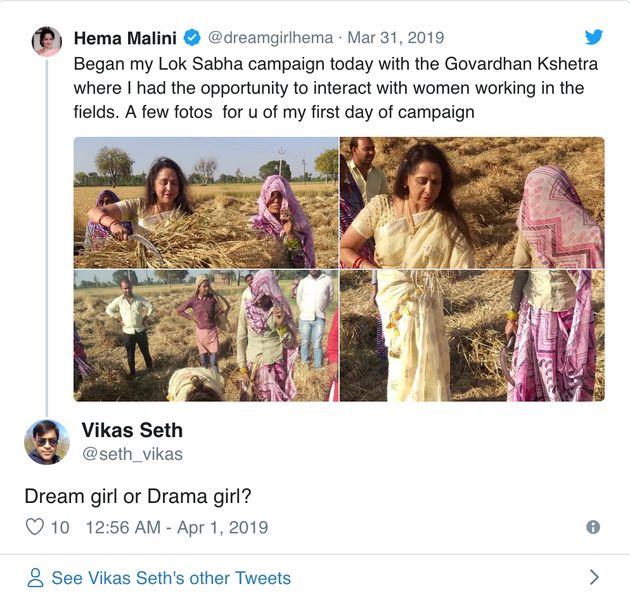 Addressing the media later, Hema Malini had said:
"When I was going to the villages, I saw golden coloured wheat ready to be harvested… I tried my hand. Women in the fields welcomed me warmly. We visited 10 villages."
"I have also done a lot of work in Braj area. People will vote for me," she had added.
Elections to the Mathura Lok Sabha constituency, which Hema Malini wrested from sitting Rashtriya Lok Dal MP Jayant Chaudhary in the 2014 polls, are slated to be held in the second phase of the 2019 general elections on April 18.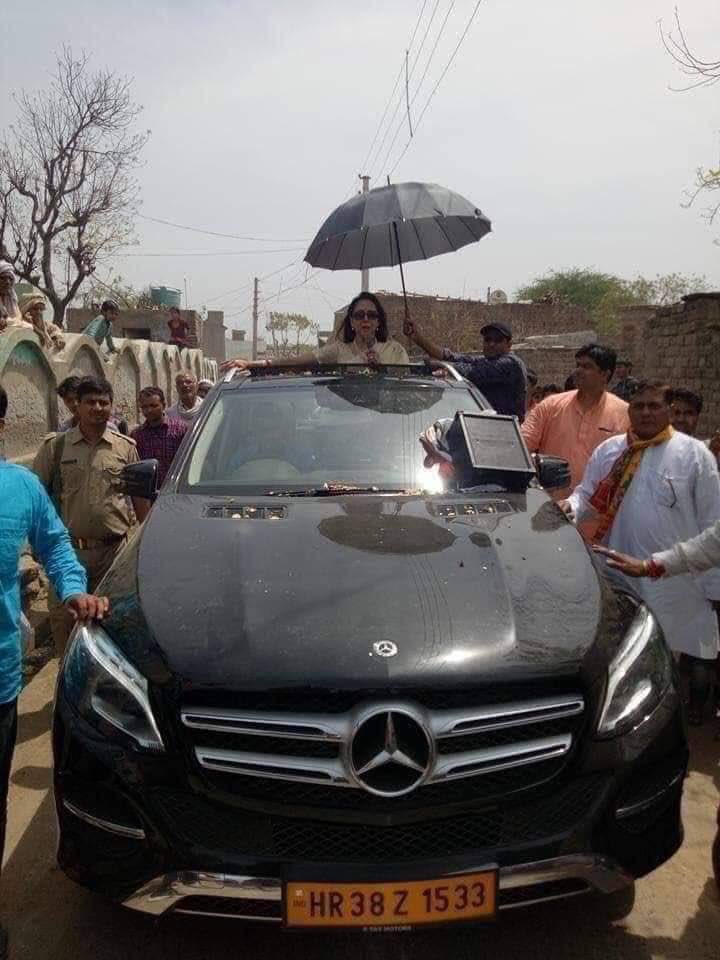 In another video shared by another social media user, she can be seen unable to provide any details of how much she has done for the constituency in the past five years. He wrote:
"Not even in one interview was she able to tell the things she has done for her constituency. Such an empty head and the way she answers we can understand what she has done. #LokSabhaElection2019"
Hema Malini has created a fortune for herself – her poll affidavit shows her total wealth estimate, including bungalows, jewellery, cash, shares and term deposits, to be Rs 101 crore up from Rs 66 crore in 2014.
ALSO READ –
RELATED ARTICLES –