Narendra Modi's cave visit on the Kedarnath hills has been attracting all the attention since his visit yesterday. He has been mocked for his choice of attire as well as the constant photo ops, be it in the cave while meditating or right under the idol of Lord Shiva within the temple.
Has Narendra Modi insulted Hinduism the most?

Cameraman spotted under Shiv idol inside the temple.#KedarnathTemple #NarendraModi pic.twitter.com/PwMEGfnslT

— Khabar Bar (@Khabar_Bar) May 18, 2019
What do we know about this cave in Uttarakhand which was selected by PM Modi?
'Rudra Meditation Cave' is not a traditional or natural, but a Modern Man-made cave by Garhwal Mandal Vikas Nigam (GMVN)
The same is located approximately 1 km upwards to the left side mountain of Holy Kedarnath Shrine
The cave faces the Majestic Kedarnath Temple and Bhairavnath Temple that is located on the opposite hill-side
The outer part of this natural cave is made of local stones and the entrance is protected by a wooden door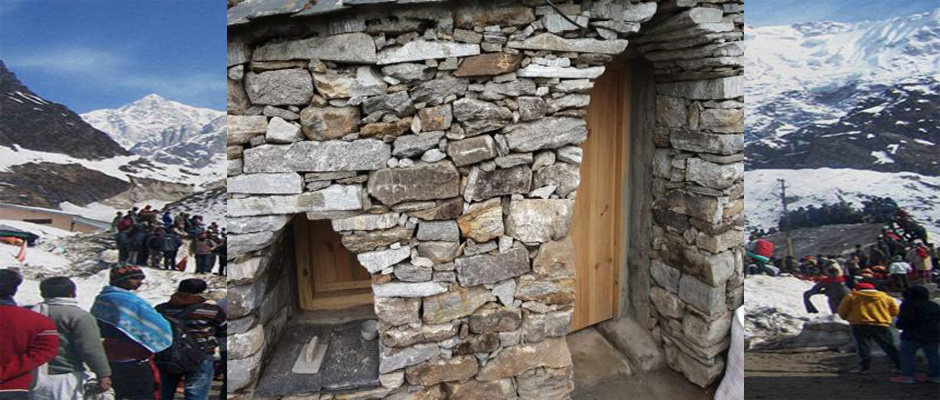 The renovation of the Kedarnath cave got completed only last year under the watch of Uttar Pradesh CM Yogi Adityanath. Some construction work had been done on the front portion of the cave earlier, however, the chamber received an improvised attractive look only last year.
A traditional architecture look was used while modifying the structure. Cut stone was used on the front and the roof was made with slate stone, with an attached toilet adding luxury features to the cave.
The Wood Stone Construction Company has constructed this cave in Kedarnath with the financial support of Jindal Group. The Uttarakhand government plans to develop many more such chambers, to be utilised by spiritual seekers.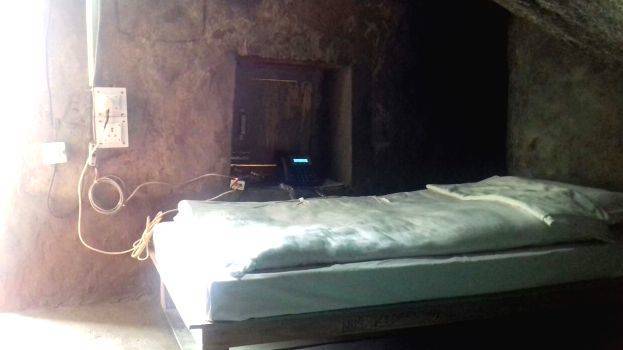 Facilities:
Beds are installed for comfort, just like in a holiday resort
Electricity, Wifi, drinking water and DSPT phone are available all through
Morning Tea, Breakfast, Lunch, Evening Tea and Dinner at prescribed timing are included, which can be changed upon request
A bell is kept in the cave to call upon the attendant from GMVN
The staff is deputed 24X7 to attend any requirement from the Meditation Cave
This construction company had kick-started the work on this luxury cave on April 20, 2018 which has now been completed. The bookings for the same were open to public since The cave seems more like an adventure holiday resort surrounded amidst the beautiful hills of Uttarakhand.
Follow Your Digital Akhbaar, Khabarbar on Facebook and Twitter for Real-Time Verified News
ALSO READ –
Prime Minister Modi almost legitimises Satta Bazaar by discussing numbers and rates
Modi's professor from Guj Univ comes out; Says his degree is fake, subjects mentioned weren't offered