Prime Minister Narendra Modi on Monday landed in Maharashtra to campaign for the Lok Sabha elections.
Speaking at an election rally in Wardha, PM Modi said he is a chowkidar of toilets and by being a "toilet chowkidar", he is protecting the women of the country.
"I am a chowkidar of toilets and I'm proud of that. Being the chowkidar of toilets I protect the honour of crores of Hindustani women," said PM Modi on Monday, hitting back at the Congress.
PM Modi was replying to the statement coming from a Congress leader who had called him a 'chowkidar of toilets'. While questioning if such comments were an insult to the sanitation workers. Modi also said,
"Your abuse is ornament for me".
However, Prime Minister got so much carried away that instead of sloganeering his campaign punch #MainBhiChowkidar, he made a blunder by asking the crowd to chant: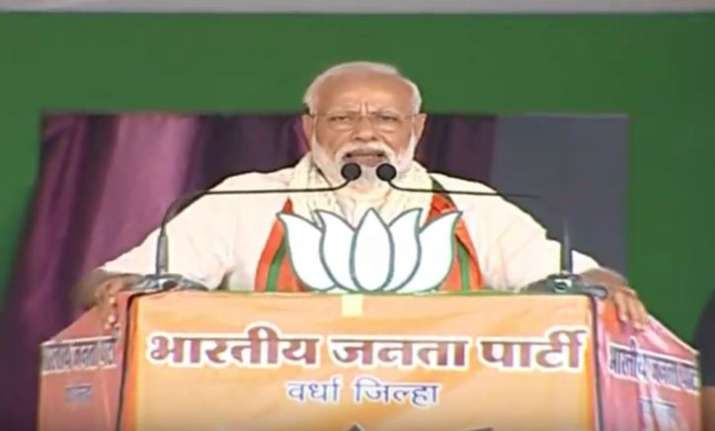 Bhaiyon aur behno zor se boliye #ChowkidarChorHai
His supporters were totally stunned, however, blindly following Modi as they always do, without understanding the implications, they repeated exactly what he asked them to.
Quickly realising his gaffe, the Prime Minister shifted the narrative to the Indian Space Research Organisation (Isro) and congratulated them for successfully launching the EMISAT intelligence satellite along with 28 other customer satellites from other nations.
And you thought this was for real…….Well not As Yet! We made an April Fool out of you. Hope you enjoyed reading it 😜 #ModiMatBanao
ALSO READ –