Prime Minister Narendra Modi said on Tuesday, the government would make efforts to bring 99 per cent of items under the Goods and Services Tax (GST) into the 18 per cent slab or lower.
While the next GST Council meeting is four days away, Modi said:
"Only 0.5 to 1 per cent of the items — luxury goods such as aircraft, cigarettes, alcohol and SUVs — will be taxed at 28 per cent."
In November 2017, leading the charge against the government on the goods and services tax, Rahul Gandhi had said the Congress would continue to fight for a 18 per cent cap on the highest GST slab instead of the prevailing 28 per cent, and vowed that his party would get the job done "if the ruling BJP doesn't".
He had also reiterated that India needed a simple tax and not the "Gabbar Singh Tax" as he had been describing the tax regime to target the Modi government.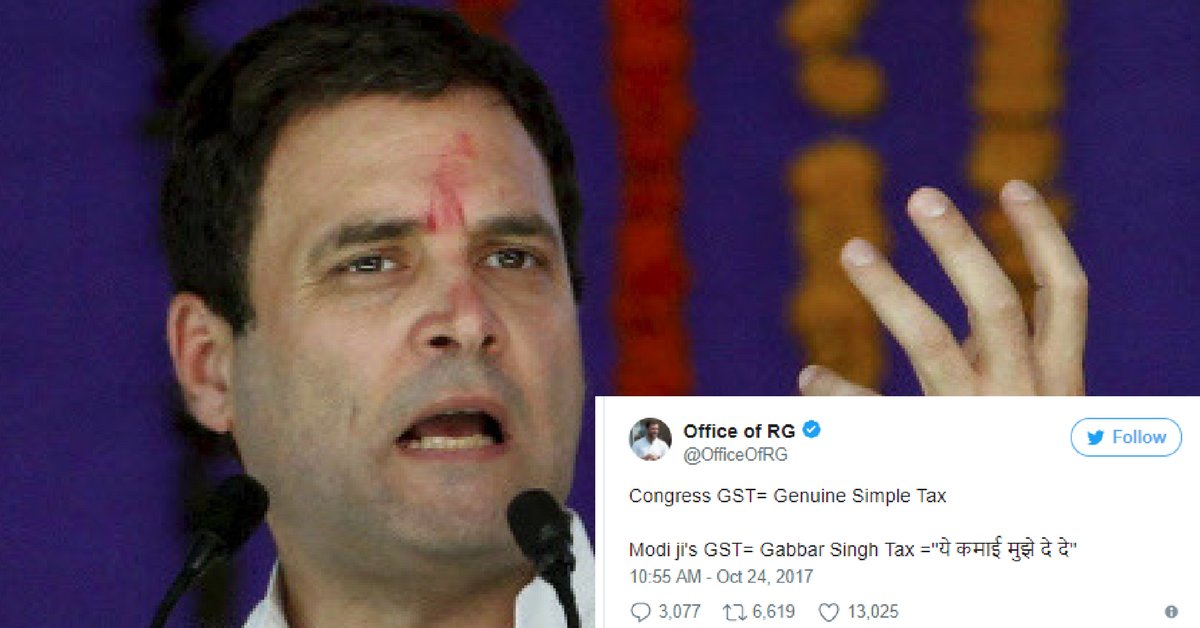 Currently, 39 items, or about 3 per cent, of about 1,280 items that draw the GST attract a levy of 28 per cent. If Modi's announcement is executed, only up to 13 items would remain in the 28 percent bracket, pushing goods such as two-wheelers, cars, cement, and computer screens into the 18 per cent slab.
However, Manpreet Badal, finance minister of Punjab, criticised PM Modi for making suo motu announcements without the approval of the GST Council, which was a constitutional body.
"The PM should not make unilateral announcements like this… since even the agenda for the coming GST Council meeting is not yet finalised," he said.
The 31st Goods and Services Tax (GST) Council meeting will be held on 22nd December in the national capital. The agenda for the meeting has not been made official yet. However, topics such as simplified returns, completely online refunds process are likely to be discussed in the meeting.
This is not the first time Prime Minister Modi has been compelled by constant push from the opposition leader Rahul Gandhi. After coming to power and assuming office, Congress Chief Ministers of Madhya Pradesh and Chhattisgarh immediately announced loan waivers for farmers for their respective states.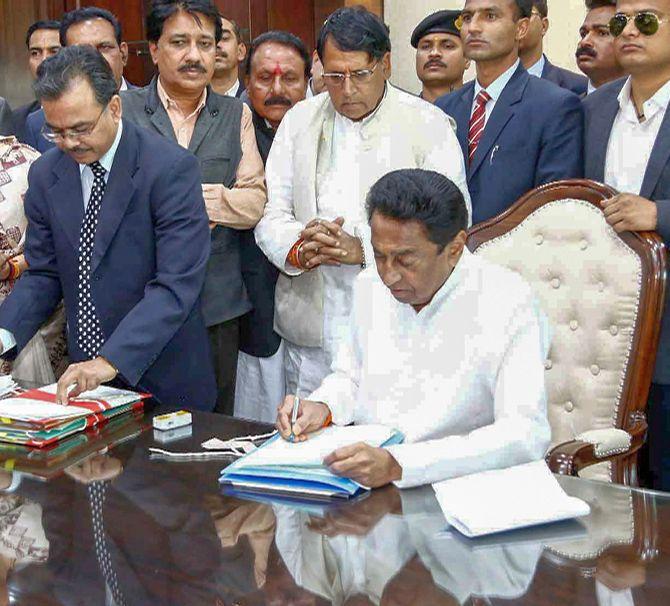 Following this, BJP ruled state of Assam, became the third state to waive farm loans. Not only this, the BJP-led administration in Gujarat has also tried to match the gesture with a populist measure of its own. The Vijay Rupani government did away with rural electricity bills amounting to Rs. 650 crore yesterday, in a move that is expected to benefit lakhs of villagers.
Gujarat Energy Minister Saurabh Patel: We're announcing a one-time settlement scheme. Today electricity connection of around 6.22 Lakh consumers has been cut, they can deposit Rs 500 under one-time settlement scheme & get back their connection. pic.twitter.com/oIXz3vADj4

— ANI (@ANI) December 18, 2018
Rahul Gandhi, has also challenged PM Modi openly, that the Congress and the opposition parties will not let him sleep until he sanctions loan waivers to all farmers of the country.
Rahul Gandhi: We will not let PM Modi sleep till he waives of loans of farmers, all opposition parties will unitedly demand this. Till now PM has not waived off a single rupee of farmers pic.twitter.com/36weff2V4t

— ANI (@ANI) December 18, 2018
#WATCH Congress President Rahul Gandhi's reaction when asked on loan waivers by Chhattisgarh and Madhya Pradesh Governments. pic.twitter.com/tc9Ccm7XhI

— ANI (@ANI) December 18, 2018
ALSO READ –
Rahul Gandhi Had Warned Modi not to mess with Farmers; How will Prime Minister escape their fury now?