Gujarat BJP's Parliamentary Board on Tuesday finalised the panel of names of candidates for Lok Sabha seats in the state which have been sent to the central leadership for approval.
Actor turned politician, Paresh Rawal, who is a sitting MP from Ahmedabad East, has been dropped from the first BJP list that was released last evening. His long absence from the constituency is cited as one of the main reasons for not being considered this time. However, there are other reasons for a possible denial of ticket as suggested by a BJP leader.
Several BJP leaders reportedly put forth their candidature for Ahmedabad (East) Lok Sabha seat from where Rawal had won in 2014, giving strong indications that the sitting MP was going to be denied another opportunity in 2019.
Sources said that party leaders who have staked their claim for Ahmedabad (East) ticket include film and theatre actor Manoj Joshi, party spokesperson Bharat Pandya, former MLA Bhushan Bhatt, former Ahmedabad mayors Bhavnaben Dave and Asit Vora, former Union minister Harin Pathak, former state minister Nirmala Wadhwani, former MLA Jagrupsinh Rajput, Ahmedabad city BJP chief Jagdish Panchal and party leader Mahesh Kaswala. Also in the race was senior Patidar social leader and one of the trustees of Vishva Umiya Dham, C K Patel.
The BJP had won all the 26 seats in the 2014 Lok Sabha polls.
Chief Minister Vijay Rupani, state BJP in-charge Om Mathur and the party's Gujarat unit president Jitu Vaghani were among those who attended the three-day meeting that concluded on Tuesday.
Two sitting MPs of the BJP, Liladhar Vaghela (Patan) and Vitthal Radadiya (Porbandar), have declined to contest the polls due to health reasons, the sources said, adding they will be replaced.
Ahmedabad (East) is one of the highly contested constituencies in the state from where many BJP are keen to contest. Other such seats at the centre of attraction as far as BJP's selection of candidate is concerned include Ahmedabad (West), Gandhinagar, Jamnagar, Mehsana among others.
Paresh Rawal on the other hand has been extremely active on social media platform Twitter and we enlist some of his most controversial tweets below: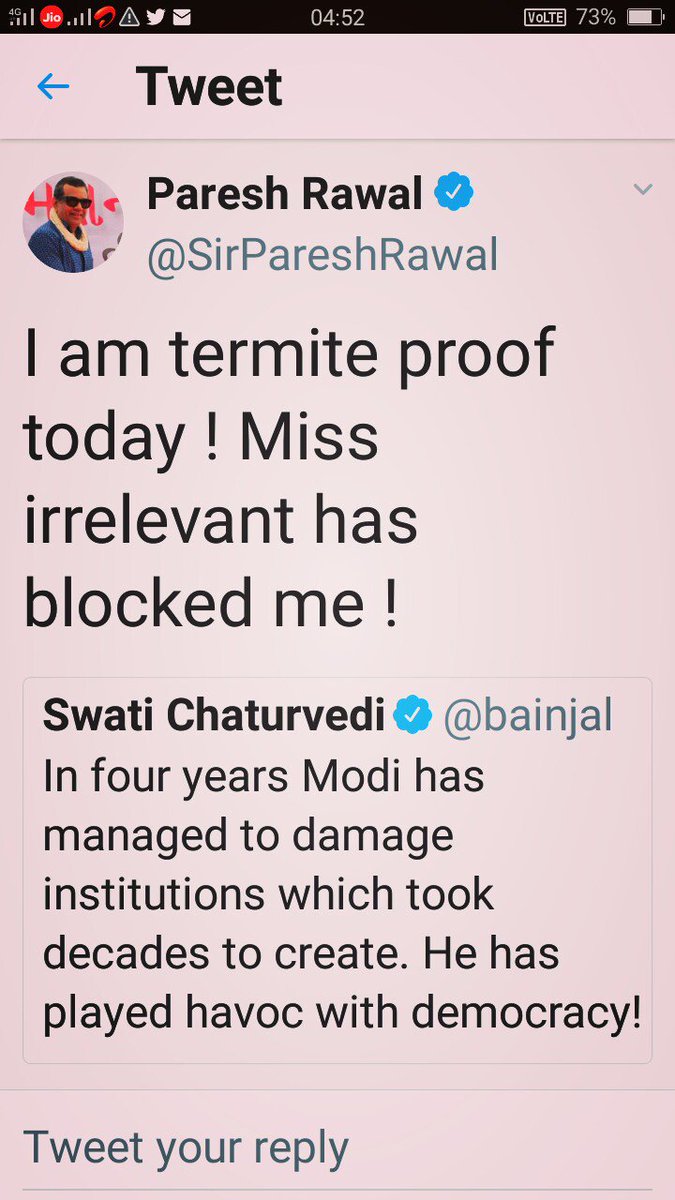 He has also been notorious in posting fake news which have been fact checked later by respective portals.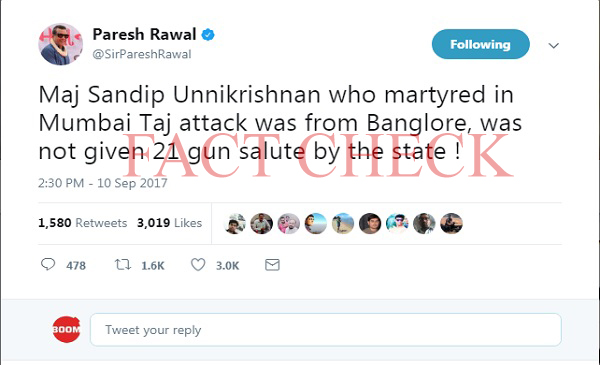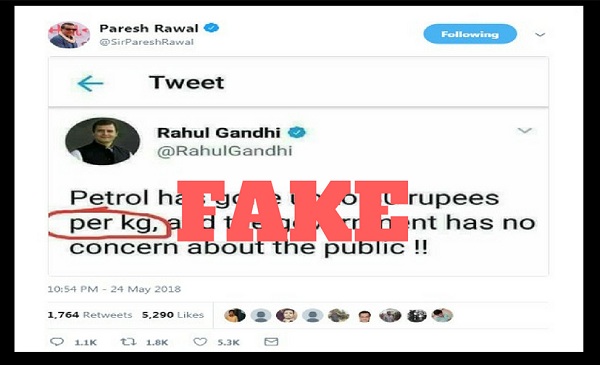 AND THE HYPOCRISY…
He once accidentally even tweeted an internal BJP IT Cell communication for which he was massively trolled.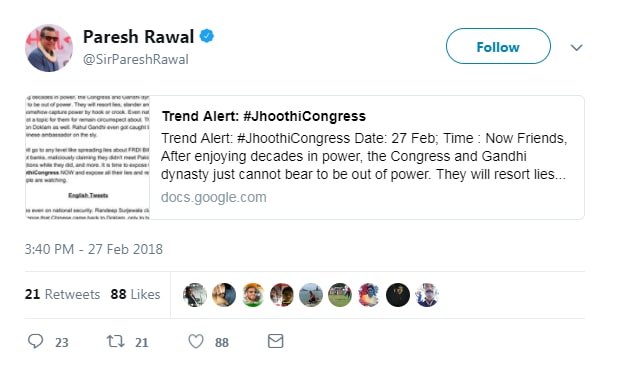 ALSO READ-