On 16th May, 2014, the Bharatiya Janata Party registered its record win in the Lok Sabha elections, winning 282 seats. As results for all 543 Lok Sabha seats were announced, the NDA looked set to win 336 seats, not only far ahead of the half-way mark but also relishing a victory whose scale they had not themselves anticipated.
However, the centre has seen infinite and unending reshuffles within their cabinet ministers over past five years. We have also witnessed same minister holding multiple ministries. Is this because of lack of talent within the NDA or the incompetence factor which was recognised after umpteen number of trials or something else!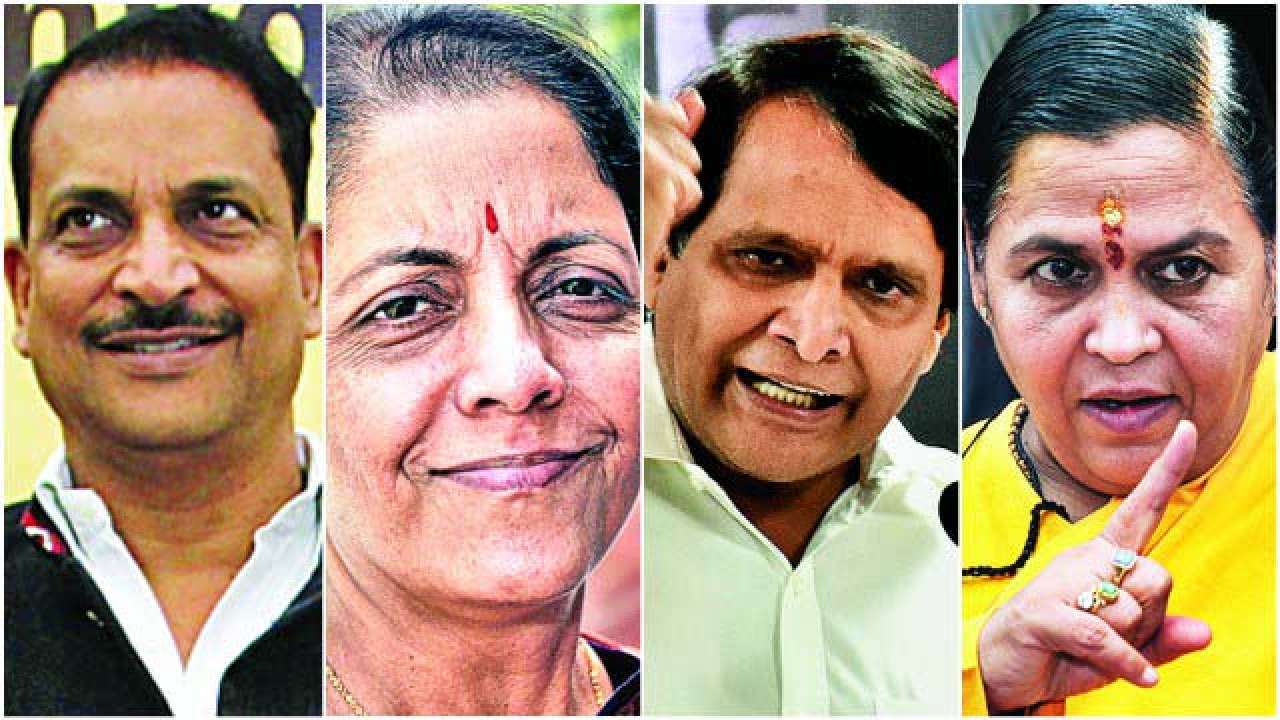 DEFENCE MINISTRY –
In November 2014, PM Modi expanded his cabinet to relieve ministers juggling multiple portfolios and Manohar Parrikar, Chief Minister of Goa, replaced Arun Jaitley as the Defence Minister. As per sources, the prime minister wanted Jaitley's complete focus on finance ahead of his government's first Budget next year.
In March, 2017, Manohar Parrikar abruptly resigned as the defence minister, as he once again prepared to be sworn in as the chief minister of Goa. The portfolio was handed back to Arun Jaitley in the interim. There is a lot of conjecture around Parrikar's resignation from the said ministry and the opposition party Congress has directly accused him of being party to the alleged Rafale deal scam, which took place in May 2015.
In September 2017, Nirmala Sitharaman succeeded Finance Minister Arun Jaitley, who had been holding the additional charge of Defence Ministry.
INDIA SURELY DESERVES A FULL TIME FINANCE MINISTER 
Jaitley, who left for the US for medical treatment after the conclusion of the winter session, was expected to be back by later this week, so that he could present the vote on account, scheduled on 1st February. However, since Jaitley's return is not expected to be anytime soon, President Ram Nath Kovind on Wednesday, allocated the finance ministry portfolio to Piyush Goyal, currently minister of Railways and Coal.
Goyal was also in charge of finance ministry between mid-May and August last year, when Jaitley underwent a kidney transplant at the All India Institute of Medical Sciences in the national capital.
As per this development, Piyush Goyal now holds additional charge of the portfolios of Minister of Finance and Minister of Corporate Affairs along with his existing portfolios of Railways and Coal. In July, Piyush Goyal took over as the Minister of Mines from Narendra Singh Tomar and also became the Minister of Railways on in September 2017.
Handing over four key ministries to one individual only indicates that there is acute lack of talent within the Modi Sarkar.
SMRITI IRANI 
In May 2014, she took charge of the Human Resource Development Ministry claiming to be the youngest cabinet minister, however, her graph over past 5 years has only demonstrated her failure in every ministry.
In July 2016, she was moved out of the high-profile HRD Ministry and given the responsibility of the Textile Ministry. Narendra Modi's decision to downgrade Smriti Irani's portfolio was described by many as the surprise demotion of a leader considered close to the Prime Minister. Prakash Javadekar replaced Smriti Irani as the HRD Minister, and as per media reports, this was done with an aim at keeping Modi government away from unnecessary controversies that Irani had triggered during her stint.
However, exactly a year after her demotion, 41-year-old Irani was back in the big league, getting an additional charge of the Information and Broadcasting Ministry after M Venkaiah Naidu resigned from the post to contest for the Vice-President.
Irani's stint at the I&B too was controversial — from fighting with the Prasar Bharti Board to issuing a notification on "fake news", which was eventually withdrawn at the behest of the PMO. The row involving the President of India Ram Nath Kovind regarding the National Film Awards ceremony was the final nail on her coffin. The I&B ministry which Smriti Irani helmed for fewer than 10 months was handed over to Col. (retd.) Rajyavardhan Singh Rathore. Rajyavardhan is also a Minister of State for Ministry of Youth Affairs and Sports.
Irani currently is left as the Minister of Textiles in the Modi government. It must be noted that despite unsuccessfully contesting the Lok Sabha election from Uttar Pradesh's Amethi, Irani was given an important HRD ministry to handle purely on the basis of her popularity within the BJP. Irani's educational qualification too has been challenged in court in 2014. In the complaint, Irani was accused of providing wrong information regarding her qualification to the Election Commission.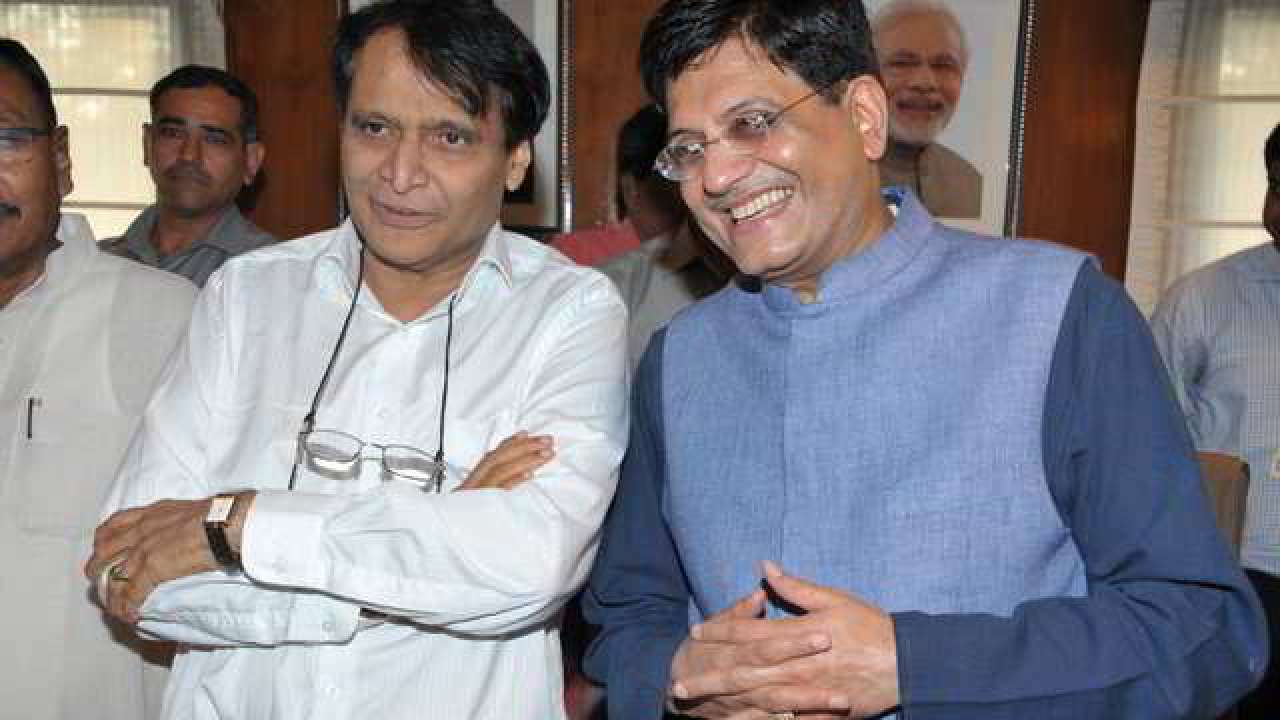 Besides the above, the Narendra Modi cabinet saw many other reshuffle in portfolios:
Piyush Goyal had earlier replaced Suresh Prabhu as railway minister, who had offered to resign after a series of derailments
Ravi Shankar Prasad is the current Union Minister holding Law and Justice and Electronics and Information Technology portfolio. The minister's Law and Justice portfolio was handed over to D. V. Sadananda Gowda from from November 2014 to July 2016
General VK Singh who retired in 2012 after a controversial tenure, was inducted as Minister of State (Independent Charge) for Statistics and Programme Implementation in November 2014, however, he was replaced by D. V. Sadananda Gowda in July 2016. Singh was given charge as Minister of State (Independent Charge) for Development of North Eastern Region from May to Nov 2014, however, just within 6 months he was replaced by Jitendra Singh
Dr. Harsh Vardhan is the incumbent minister at Ministry of Science & Technology, Ministry of Environment, Forest and Climate Change and Ministry of Earth Sciences in the BJP-led NDA government. In November 2014, Vardhan was replaced as Minister of Health and Family Welfare by JP Nadda
In May 2017, Anil Dave was replaced by Dr. Harsh Vardhan as the Minister of Environment, Forest and Climate Change
Uma Bharti succeeded Narendra Singh Tomar as the Minister for Drinking Water and Sanitation, while she was also replaced by Nitin Gadkari as the Minister of Water Resources, River Development and Ganga Rejuvenation
SS Ahluwalia who is the current Minister of State, Ministry of Electronics and Information Technology was 'Minister of State, Ministry of Parliamentary Affairs' & 'Minister of State, Ministry of Agriculture and Farmers Welfare' from July 2016 to September 2017 and 'Minister of State, Ministry of Drinking Water and Sanitation' from September 2017 to May 2018
CABINET MINISTERS ANNOUNCED IN MAY 2014
Narendra Modi, Prime Minister, retained with him the portfolios of Personnel, Public Grievances and Pensions; Department of Atomic Energy; Department of Space; all important policy issues and all other portfolios not allocated to any Minister.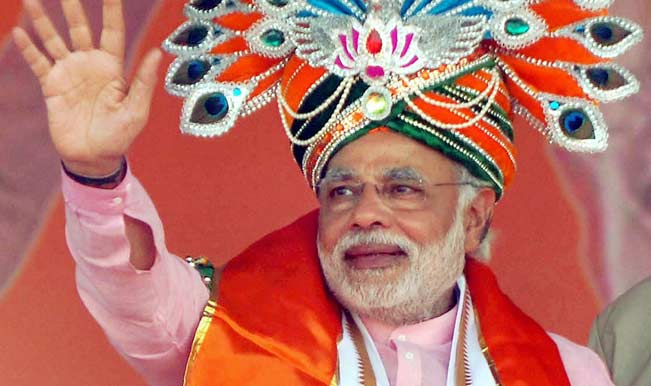 List of Other Cabinet Ministers with Portfolios (as on May 2014):
1. Rajnath Singh – Home Affairs
2. Sushma Swaraj – External Affairs, Overseas Indian Affairs
3. Arun Jaitley – Finance, Corporate Affairs, Defence
4. M. Venkaiah Naidu – Urban Development, Housing and Urban Poverty Alleviation, Parliamentary Affairs
5. Nitin Jairam Gadkari – Road Transport and Highways, Shipping
6. D.V. Sadananda Gowda – Railways
7. Sushri Uma Bharati – Water Resources, River Development and Ganga Rejuvenation
8. Dr. Najma A. Heptulla – Minority Affairs
9. Gopinathrao Munde – Rural Development, Panchayati Raj, Drinking Water and Sanitation
10. Ramvilas Paswan – Consumer Affairs, Food and Public Distribution
11. Kalraj Mishra – Micro, Small and Medium Enterprises
12. Maneka Sanjay Gandhi – Women and Child Development
13. Ananthkumar – Chemicals and Fertilizers
14. Ravi Shankar Prasad – Communications and Information Technology, Law and Justice
15. Ashok Gajapathi Raju Pusapati – Civil Aviation
16. Anant Geete – Heavy Industries and Public Enterprises
17. Harsimrat Kaur Badal – Food Processing Industries
18. Narendra Singh Tomar – Mines, Steel, Labour and Employment
19. Jual Oram – Tribal Affairs
20. Radha Mohan Singh – Agriculture
21. Thaawar Chand Gehlot – Social Justice and Empowerment
22. Smriti Zubin Irani – Human Resource Development
23. Dr. Harsh Vardhan – Health and Family Welfare
ALSO READ –
Modi's dynasty politics' hypocrisy busted; BJP accounts for 44.4% of heirs elected to LS in 2014 – Report