Recently last year in December, the government of Gujarat proudly claimed that the country now had a new attraction which was drawing huge number of tourists everyday.
Adding further, Gujarat Chief Secretary J N Singh and the Principal Secretary (Tourism) S J Haider exclaimed that it was not the perennial Taj or Udaipur's palaces, but the 182-metre tall 'Statue of Unity'. The world's tallest statue, which is dedicated to Sardar Vallabhbhai Patel stands tall in a river valley in Gujarat's Narmada district, was fast becoming one of the country's top tourist attractions drawing about 30,000 people every day.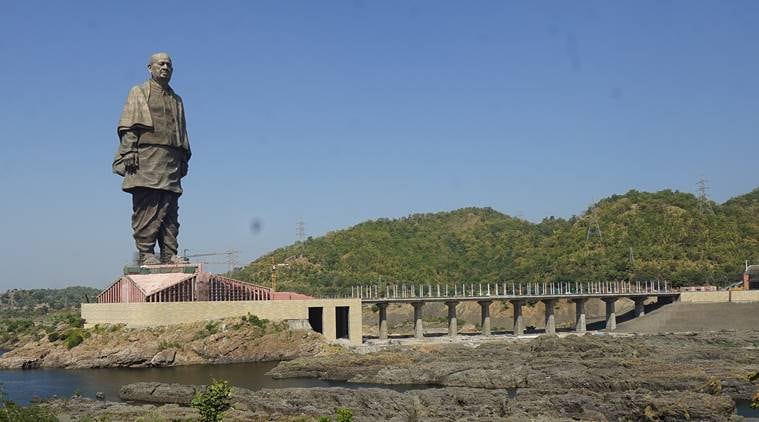 Contrary to the bold claims, a local daily in Gujarat has reported that the employees of the world's tallest statue in India have not received salaries for last 3 months. The workers of the UDS company that have been contracted to work at the site of the Statue of Unity have been on strike since the past quarter now, alleging that private players were exploiting local employees.
ALSO READ-
Maharashtra govt proposes 'taller' Shivaji statue after UP government announces tallest Lord Ram statue in Ayodhya
The workers mainly include security staff, gardeners, cleaners, lift men, ticket checkers and others who are struggling to run their families due to non payments. Over 100 staff has been suspended as well since they demonstrated a protest against the company.
While inaugurating the statue in October 2018, Narendra Modi dedicated the site to the nation. In his address, PM Modi then said,
"Statue of Unity is an answer to all those who question the existence of India. The height of the statue is to remind the youth that the future of the country will be as huge as this. It is also symbolic of our engineering and technology affordability."
However, the non payments to poor workers who actually toil on ground, comes as a rude shock, especially when government is splurging money on campaign advertisements daily, like never seen before by any political party.
Further to publishing the above news report today, we received clarification from the authorities at the Statue of Unity. Please refer to the below updated story.