Imp: Earlier this story mentioned that those accused of the murder were BJP workers, as was apparent from the fact that there was rivalry due to support of the deceased to a specific candidate in local elections; however, after the update from UP Police, on Twitter, the story has been duly updated.
We sincerely regret this error and request our readers to treat it purely as human error of misinterpretation. 
Click on the link to view the original article
Three people were arrested on Tuesday, in the murder of a former village head in Uttar Pradesh's Amethi. The deceased who worked closely with BJP leader Smriti Irani during her Lok Sabha campaign, was murdered due to "personal rivalry".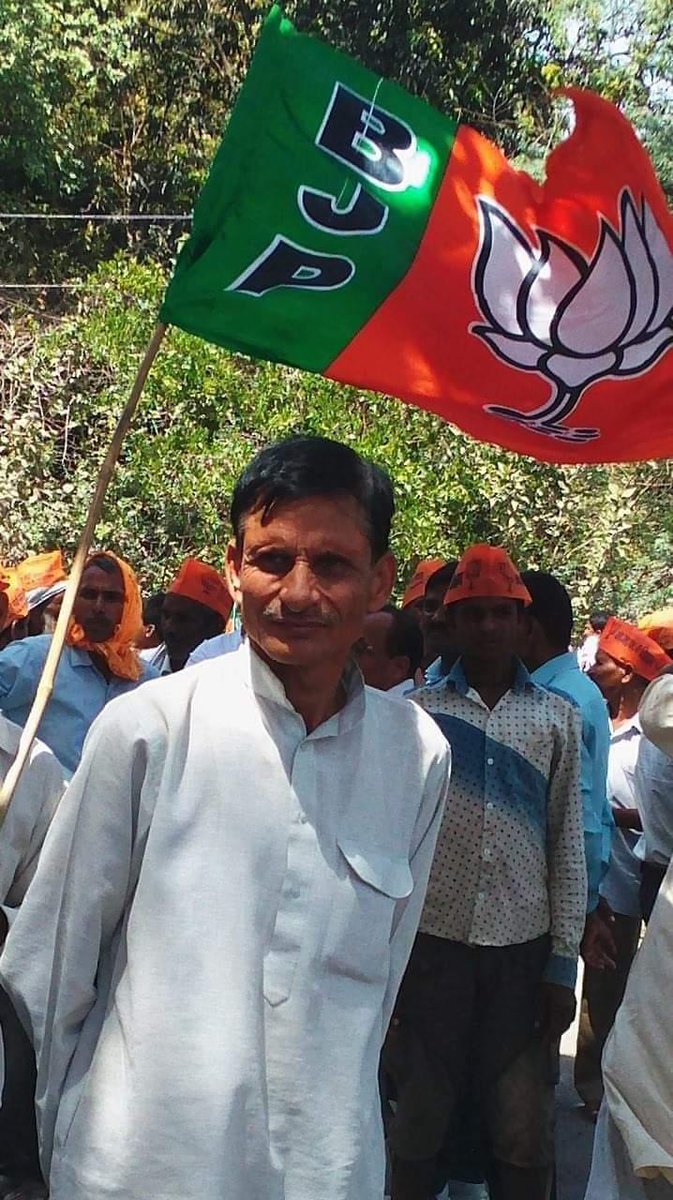 Uttar Pradesh police chief OP Singh said:
"We have arrested three murder suspects. Two suspects are still absconding and we will catch them soon. On the basis of all evidence it is very clear that the five murder suspects and the victim had personal rivalry." 
Surendra Singh was a BJP worker, who was attacked at his home on Sunday at around 3am. While he was rushed to the hospital in Lucknow for medical aid, he succumb to his injuries subsequently.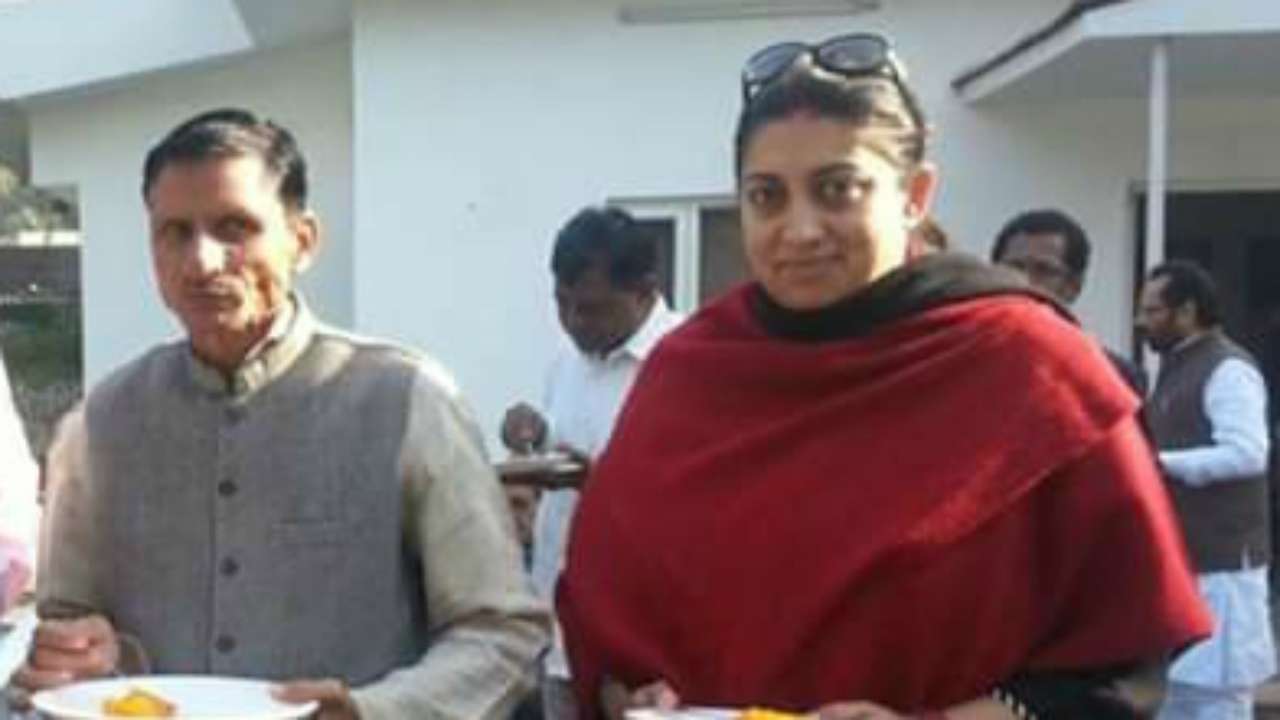 Amethi Superintendent of Police Rajesh Kumar said those arrested have been identified as Ramchandra, Dharmanath and Naseem, while two persons were on the run.
"The incident is a result of old enmity. There was also tension between the slain former pradhan and Dharamnath since the last panchayat election."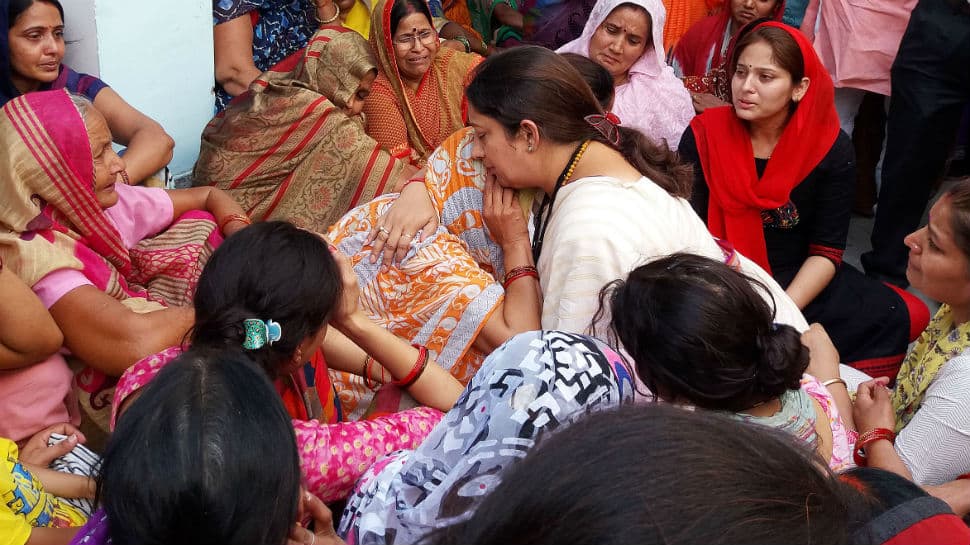 "One of the accused wanted to contest the panchayat election but Singh was supporting another aspirant, the police officer said."
Smriti Irani also attended the funeral later in the day and announced that she would move the Supreme court if required, to seek death sentence for the killers. She then quoted:
"I have taken a vow before Surendra Singh ji's family. The one who fired at him and the one who ordered it…. even if I have to go to Supreme Court to seek death sentence for them, I will knock the doors of the court."
BRK:MP-elect @smritiirani reaches #Amethi to join funeral procession of her aide & @BJP4India worker Surendra Singh,who ws killed by unidentified assailants last night,while he was asleep at his home in Baraulia

Lifting pyre of her party worker, @smritiirani leads the procession pic.twitter.com/wgatYRTaGP

— Rohan Dua (@rohanduaTOI) May 26, 2019
Irani had been stationed in Amethi ahead of the elections. Surendra Singh had actively participated in her election campaign and had earned praise from the BJP leader in her speeches at public meetings.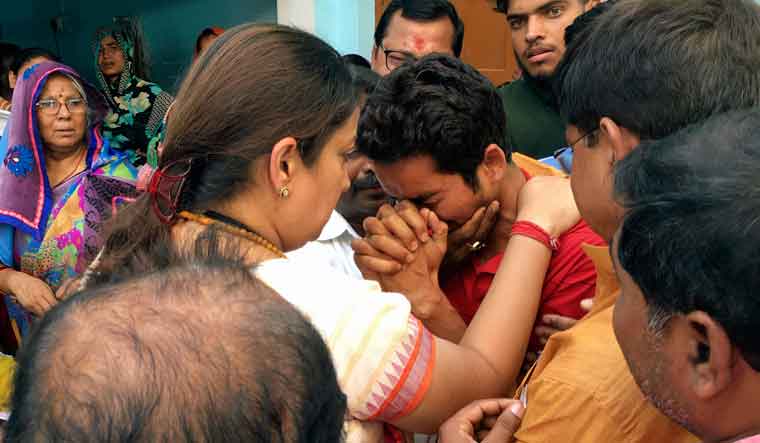 Amethi has been a bastion of the Gandhi family for several decades. It had been widely speculated that Singh was murdered because he had campaigned for Bharatiya Janata Party (BJP) leader Smriti Irani.
The right-wing trolls started spreading baseless rumours indicating that it was at the behest of the Congress that Singh was killed. Below are some of the tweets which were maliciously spread to tarnish the image of grand old party.
After 23 May result:

1) BJP worker Santu Ghosh shot dead in West Bengal

2) Smriti Irani's close aid Surendra Singh shot dead in Amethi

In last 5 years, many BJP & RSS workers killed across India

BJP & RSS should do something substantial about it, just condemning is not enough

— Anshul Saxena (@AskAnshul) May 26, 2019
Smriti Irani's close aide Surendra Singh shot dead in Amethi

Congress suffered a major embarrassment with Rahul Gandhi losing the party's stronghold Amethi to BJP's Smriti Irani by 55,120 votes

via ⁦@FinancialXpress⁩ https://t.co/yFTJwsSb6d

— Amrita Bhinder (@amritabhinder) May 26, 2019
Even if Surendra Singh was a BJP worker & aide of @smritiirani he was also the ex village head of Barauli village on Amethi – couldn't shameless & elitist @RahulGandhi spare one tweet of condolence for his family? Guilty or just don't care?

— Shehzad Jai Hind (@Shehzad_Ind) May 27, 2019
Hypocrisy of0 #intolerancebrigade exposed. Bharat Yadav,lassi shop owner demanded money from Mohammad Hanif and Md Shahrukh & 15 others for lassi but was beaten to death.
In Amethi Surendra Singh, ex-gram Pradhan killed for helping @smritiirani NOT A WORD https://t.co/BkAdwKIRHa

— Monika Arora (@advmonikaarora) May 28, 2019
UP Police has confirmed political rivalry being the reason behind #SurendraSingh's murder in Amethi. Three people have been arrested. Murder weapon has been recovered. Just a matter of time before the truth is out!!

— Priti Gandhi (@MrsGandhi) May 27, 2019
Unbelievable! They didn't like Vijay Rally so they killed Surendra Singh, former village head of Baraulia village, Amethi and a close aide of BJP leader @smritiirani
Was this the "NYAY" which congress was speaking about in thier campaign? Shame! pic.twitter.com/zt1MTGjkAD

— Santh Kumar (@santhgogikar) May 26, 2019
Shocking news from Amethi.

Smriti Irani's close aide SURENDRA SINGH shot DEAD in Amethi.

Is this the backlash for Rahul Gandhi's humiliating defeat? pic.twitter.com/dReytGgiqJ

— Shraddha singh (@shraddha_singh7) May 26, 2019
If any liberal is still in doubt why @smritiirani won fm #Amethi then this ought to suffice them.

Smriti lending shoulder to d final journey of #SurendraSingh who was Shot dead by Cong goons,he was her close aide n played crucial role in her defeating RG
She is winning hearts pic.twitter.com/pCiMiFhDvw

— Naina 🇮🇳 (@NaIna0806) May 26, 2019
Follow Your Digital Akhbaar, Khabarbar on Facebook and Twitter for Real-Time Verified News
ALSO READ –
After fabricating Amethi video, Smriti Irani left red faced as voters "call out her lies"
Big setback for Smriti Irani in Amethi; Closest aide joins Congress