The Delhi High Court on Monday reversed the order of the trial court and sentenced 1984 anti-Sikh riots accused Sajjan Kumar to jail "for the remainder of his natural life" by the Delhi High Court.
The BJP and Shiromani Akali Dal leaders were prompt to hail the High Court's decision but chose to remain tight lipped on the involvement of people associated with RSS in the anti-Sikh riots.
ROLE OF RSS DURING 1984 RIOTS:
Documents and evidences have surfaced over the years, which show the genocide was supported and carried by active and ideological participation of the right-wing RSS along with the Bharatiya Janata Party (BJP).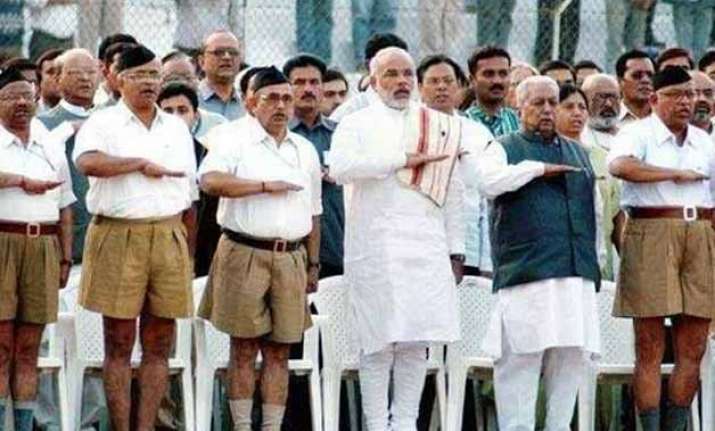 Contrary to Shiromani Akali Dal's Sukhbir Singh Badal's claims that the BJP members courageously saved lives of the Sikhs in 1984, records as per Jain-Aggarwal committee included several names of prominent Delhi and RSS workers being a part of the massacre.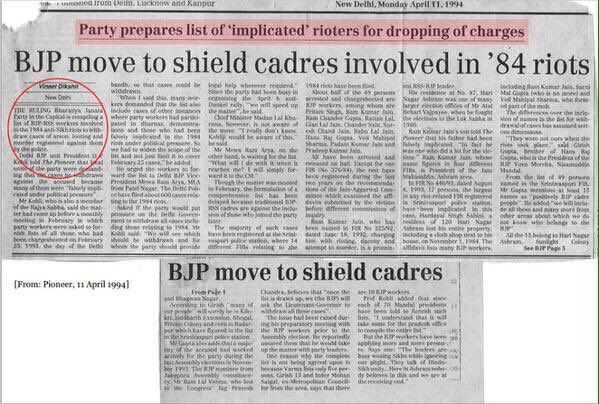 The Chief Minister of Punjab, Captain Amarinder Singh, who welcomed today's conviction, calling it 'justice finally delivered', had also disclosed names of people from RSS who were involved in the riots in 1984.
Welcome Sajjan Kumar's conviction by Delhi HC. Justice has finally been delivered. Sajjan was named by victims who I met in refugee camps then and I'd always maintained he should be punished.

— Capt.Amarinder Singh (@capt_amarinder) December 17, 2018
Captain Amarinder Singh, in 2014, had revealed a total of 14 FIRs that were registered "against 49 BJP-RSS leaders for their role in anti-Sikh riots of 1984". He had also called out names of several BJP and RSS leaders like Ram Kumar Jain, Pritam Singh, Ram Chander Gupta to name a few, who were involved in riots, and questioned Sukhbir Singh Badal for maintaining a sheepish silence about their involvement, just because they belonged to his alliance party.
RSS leader Nana Deshmukh, had infact also justified the massacre via an article on 08th November, 1984, calling it 'a genuine feeling of anger among Hindus of India'.
Deshmukh, shockingly equated the massacre of Sikhs with the attacks on the RSS cadres after the killing of Mahatma Gandhi, advising the Sikhs to suffer silently. This parallel drawn was absurd since it is a well known fact that the assassination of the Mahatma was orchestrated by the people associated with the RSS, whereas the common innocent Sikhs had nothing to do with the murder of Mrs. Indira Gandhi.
ALSO READ –
RSS affiliated Bajrang Dal, BJP & VHP leaders are main accused in Bulandshahr violence that led to murder of Cop Subodh Kumar