The Bharatiya Janata Party (BJP) leader Ranjeet Bahadur Srivastava on Thursday affirmed the fact that his party was no more fighting this Lok Sabha election on issues of Development, but purely by polarisation.
The BJP leader from Uttar Pradesh brewed a fresh controversy by asking voters to cast their ballot in favour of Prime Minister Narendra Modi, if they want to destroy Muslims. While addressing a gathering in Barabanki, UP, Srivastava said:
"In the past five years, Prime Minister Narendra Modi has made attempts to break the morale of the Muslims. Vote for PM Modi if you want to destroy the breed of Muslims. Despite partition, the Muslim population is increasing in the country and soon they will able to get the grip on the power through voting."
The BJP leader also bragged that once the Lok Sabha elections were over, the BJP will bring machines from China to shave 10-12 thousands of Muslims and later force them to adopt Hindu religion.
He even threatened people to vote for the BJP in the ongoing Lok Sabha elections or else they could get ready to face consequences for choosing not to vote for the BJP.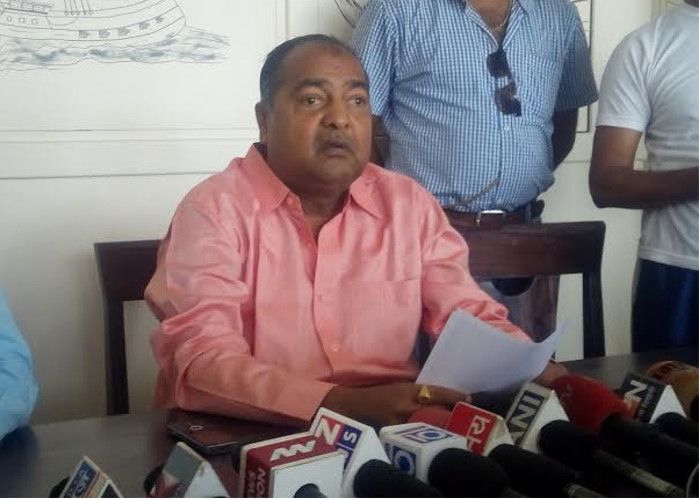 Further, Srivastava made these comments in the presence of two UP Ministers, Dara Singh Chauhan and Ramapati Shastri, who were present on the dais during the speech. When the media approached him for clarification, BJP leader defied that he was not ashamed and will keep repeating what he said several times.
WATCH VIDEO:
This is not the first time a BJP Leader has openly spoken against the minority. A few days before, Union Minister Maneka Gandhi during her rally, said "if Muslims do not vote for me and then come to ask for some work, I will have to think about it."
WATCH VIDEO :
Campaigning for the third phase of the Lok Sabha elections came to an end on Sunday in 116 constituencies spread over 15 states and Union Territories, which go to polls tomorrow.
State wise polling will be held on the below seats on Tuesday:
Gujarat (26)
Kerala (20)
Goa (2)
Dadra and Nagar Haveli (1)
Daman and Diu (1)
Assam (4)
Bihar (5)
Chhattisgarh (7)
Jammu and Kashmir (Anantnag) (1)
Karnataka (14)
Maharashtra (14)
Odisha (6)
Uttar Pradesh (10)
West Bengal (5)
Polling in Tripura East, which was slated in the second phase, was deferred to the third phase on security concerns. The third phase has the most number of constituencies voting in the seven-phase long 2019 Lok Sabha election.
RELATED ARTICLES :