Warning! The article could contain sensitive images and videos. 
On Sunday, in a shocking incident, over 16 puppies were found dead outside Kolkata's Nil Ratan Sarkar Medical College and Hospital.  As heartless it can get, the puppies were found wrapped in disposable bags at the hospital's parking lot.
It was when the locals tore off the bags, an adult dog jumped out in pain and they realised that there were several others wrapped inside. The dog that had survived, sustained injuries and was bleeding profusely.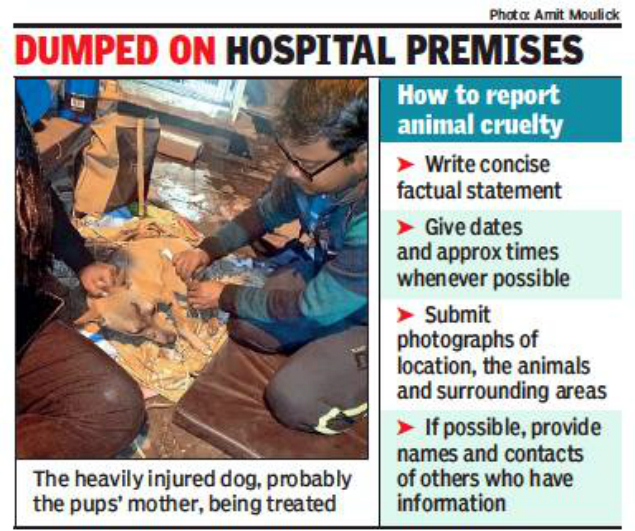 While the police are examining the CCTV footage of the incident, the preliminary reports suggest that the puppies were beaten and poisoned to death.
Meanwhile, a video of two female students beating the puppies with rods is doing the rounds on social media. Another student is said to have filmed the attack from a mobile phone.
According to one of the students of the college, Mainik Das, two female students were beating the puppies with rods around noon.
"I along with other students screamed and asked them not to hurt or kill the puppies. However, they refused to listen," Das said.
As reported by News 18, the hospital administration has also initiated an inquiry into the matter, however, it is yet to ascertain the involvement of the two nursing students who have been allegedly shown beating the puppies in the video.
The animal rights activists in the city have condemned the incident and called for a high level probe.
"This shows the brutality of our society and the mindset. How can someone kill so many innocent puppies? There should a proper investigation in to the matter," said Debasis Chakrabarti of Compassionate Crusaders Trust (a non-profit Animal Welfare Charitable Trust).
ABP News (Bengali) has also covered this news in detail. Click Here to see video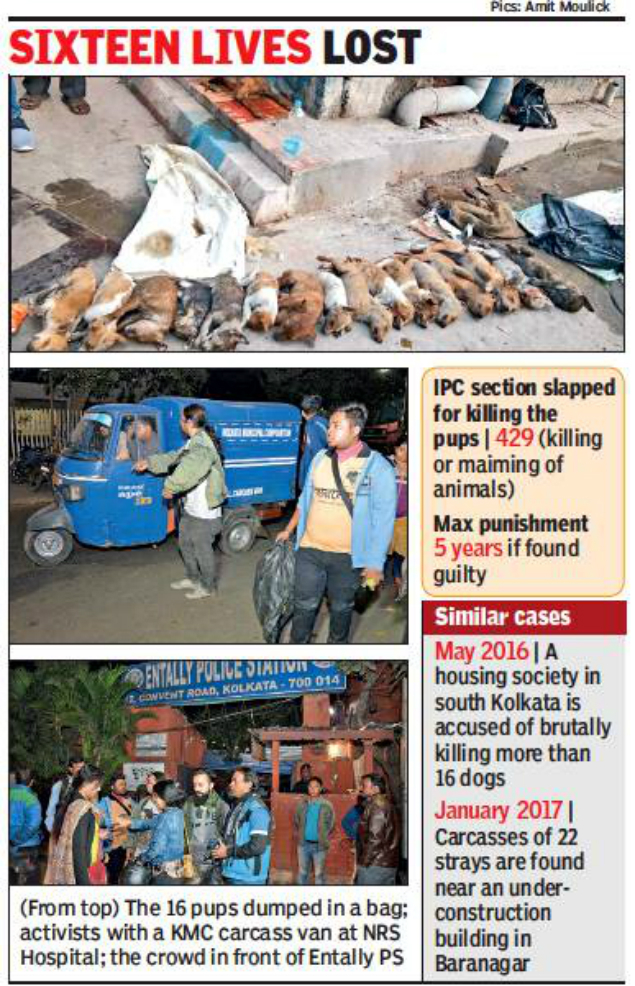 OTHER SIMILAR INCIDENTS REPORTED:
In another case in August last year, a case under section 429 of the IPC and section 11L of the Prevention of Animal Cruelty Act was filed, after seven puppies were killed in Dwarka housing society in Delhi.
In September 2018, four children from Thane, Mumbai, allegedly killed three-month-old puppies by gouging their eyes, cutting off their paws, breaking their bones and finally striking them with a huge stone.
Another incident which left the locals and animal lovers devastated was the burning of four puppies in Ganesh Nagar at Hyderabad in November last year
A couple in Hyderabad had abandon their pet Pomeranian dog by chaining him on their balcony for nine long days while they were away. The dog later starved to death. Read Full Article below: