Flight schedules at the two biggest airports in the country, New Delhi and Mumbai are expected to be impacted during winters as the two airports will be occasionally closing their respective runways for maintenance and repairs.
Air passengers should be ready to brace for delays and disruptions, as well as to pay more for flight tickets once the airports commence repair works for next six months, starting in November 2018 and stretching through the first quarter of 2019.
More than 2,000 flights are expected to be cancelled or rescheduled during this period. While one runway at Delhi airport will be closed for 13 days in November, the airport in Mumbai will remain shut for six hours thrice a week between 07th February, 2019 and end of March.
"During both closures, domestic flights will be impacted the most and airlines will be cancelling flights that will lead to fares rising" during those days, said an airline executive, who did not want to be named.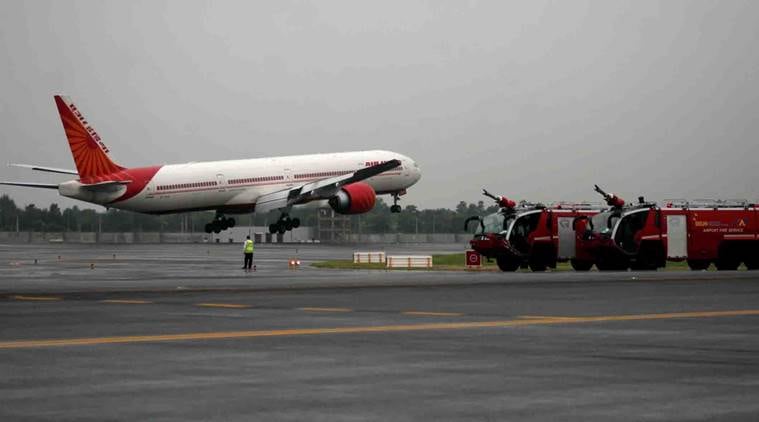 Airport operators said the runways needed repair and that they have planned the maintenance with proper coordination with all stakeholders, including airlines. Runway 27, the oldest runway at the Delhi airport that is used primarily by flights using Terminal 1D, will be closed starting 15th November.
"The runway has to be closed for maintenance as it required repair. This is a planned closure and is done in consultation with all stakeholders, including airlines," said an executive at Delhi International Airport, the company that runs the airport.
A statement from the company said this would impact approximately 100 flights a day.
"These works are essential for safe aircraft operations and to avoid sudden disruptions that cause greater impact,", reported ET.
An executive at Mumbai International Airport also to the Economic Times that the closure was planned and necessitated as the runway required strengthening.
"This closure is to strengthen the intersection in the runway at Mumbai airport. Since the repair work is to be done at the intersection, we will have to close the runway completely. We have decided to close it during the day time to ensure that early morning, late evening and international flights are impacted minimally," the executive said. 
Repair&maintenance work on the intersection from 1100hrs to 1700 hrs on 23 October. Repair&maintenance work on the intersection from 1100hrs to 1700hrs every Tuesday, Thursday&Saturday from 7 February-30 March 2019 (except on 21st March 2019): Mumbai airport on Runway maintenance

— ANI (@ANI) October 3, 2018
Status of Navi Mumbai International Airport
As per a report in early September, the Maharashtra government and concessionaires have indicated that the Navi Mumbai airport will be ready in about three years.
"We are optimistic that it will be operational by September 2021. We are trying to push for earlier," he said.