You have to brace yourself for this Big One
…or shall we say the Big 5!
Former Prime Minister Dr. Manmohan Singh, pens his long journey through entire public life, including the economic liberalisation and the ten years of the United Progressive Alliance in power. The five-volume book titled "Changing India" is being launched today.
Published by Oxford University Press, the book is being described as a definitive expression of Dr. Singh's perspectives on a wide range of economic, social and political issues as they evolved under his long and eventful career.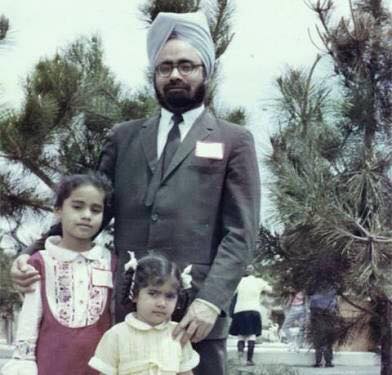 Singh, who has been referred to as the architect of the opening up of the country's economy, has been critiquing the present dispensation's policies, especially on the economic front. Not just after the 'Monumental Failure of Demonetisation', as he described it, he has also raised concerns on the Narendra Modi regime at several events.
Describing the political and economic evolution of the country over the last few decades :
CHANGING INDIA
                                                                        -Dr. Manmohan Singh 
– VOLUME 1: 'India's Export Trends and the Prospects for Self-Sustained Growth'
– VOLUME 2: 'Thoughts on Trade and Development'
–VOLUME 3:  'The International Economic Order and the Quest for Equity in                                   Development'
– VOLUME 4: 'Economic Reforms: 1991 and Beyond'
– VOLUME 5:  'The Prime Minister Speaks' (2 Parts)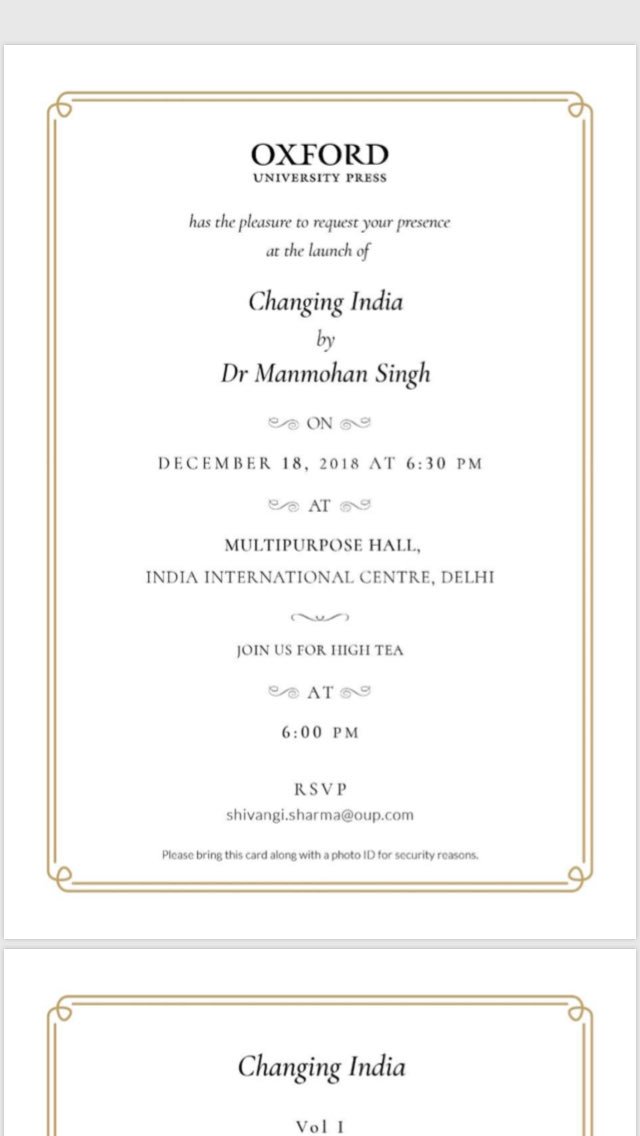 The title of the fifth volume could be an answer to many who mocked him for not being vocal enough during the end of UPA-II. However, in his last days as the Prime Minister, Dr. Manmohan Singh summed up his defence by saying…….
"History will be kinder to me."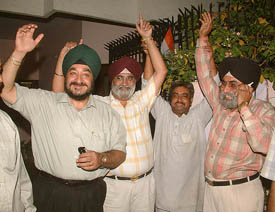 Today after 4.5 years of India being governed under Prime Minister Narendra Modi's, one cannot deny that even the worst of Dr. Singh's critics have accepted their former harsh stance against him, as unjustified.
India under Dr. Manmohan Singh's government is best remembered for the country's economic growth rate staying on a high trajectory, besides the coming into being of a rights-based legal framework.
Social media could not stop buzzing today especially where many are eagerly looking forward to read what the great economist has to say.
Just published, by Oxford University Press, 6 volumes of Dr. Manmohan Singh's books, papers and speeches. Looking forward to the launch of these books tomorrow. pic.twitter.com/QaM595cauL

— Kaushik Basu (@kaushikcbasu) December 17, 2018
A book launch that comes only once in your lifetime. #GuruMMS
If @INCIndia or anyone else wants to learn about India, its all here. 👇👇 pic.twitter.com/GbmMLwS39x

— Pankaj Pachauri (@PankajPachauri) December 18, 2018
Books, academic papers and speeches across the globe by Dr Manmohan Singh. Not that he didn't speak, you weren't patient or educated (or both) to read, understand or assimilate what he had to say.

And now we know why more people love current histrionics, easy to WhatsApp ! pic.twitter.com/W6bO70V5es

— Awrytro (@awrytro) December 18, 2018
The #PrimeMinister material #ManmohanSingh pic.twitter.com/ykdRztnprp

— Raghuvendra Mirdha (@MirdhaOne) December 18, 2018
Now I got to know why every library has this "Silence Please". Knowledge accompanies with silence. #ManMohanSingh #MMS pic.twitter.com/qOKfrTjhhL

— D'Maha (@Panagean) December 18, 2018
Published,by @UniofOxford press, 6 volumes of Dr Manmohan Singh's books, papers and Speeches.
he was the 14th #PrimeMinister of #India and the most educated our country ever had. In Fact he was the highest qualified Prime Minister of the world #ManmohanSingh is the best pic.twitter.com/yaPH71Hmex

— Kushagra Saxena #WithSD (@PencyS) December 17, 2018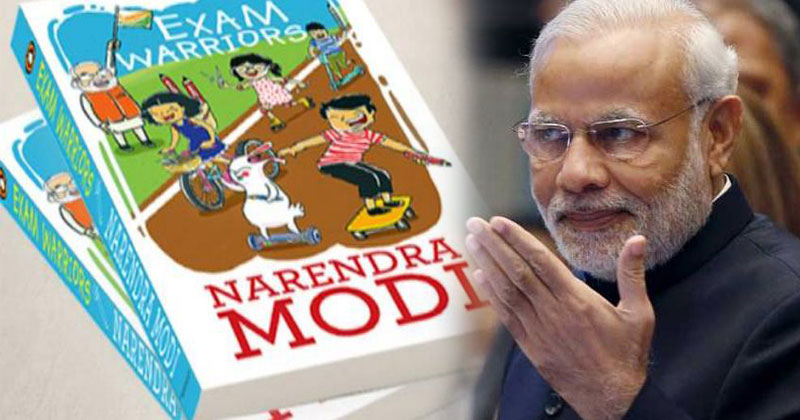 Some social media users immediately compared it with the recently launched book called "Exam Warriors" by the current Prime Minister Narendra Modi.
What's the difference between @narendramodi and #ManmohanSingh ?

This 👇 pic.twitter.com/bxywOuHrPT

— Caralisa Monteiro (@runcaralisarun) December 18, 2018
Books before and after Achhedin ! pic.twitter.com/5cORBUaBPi

— K (@drpiscean) December 18, 2018
Oxford University vs Jio University

Next time go for an educated man and not the #JumlaExpress pic.twitter.com/sv3VJIh2To

— Suby #ReleaseSanjivBhatt (@Subytweets) December 18, 2018
The Person who spoke too less has 6 Volumes. 6 volumes of Dr. Manmohan Singh's books, papers and speeches published by Oxford University Press.
These books will be a part of curriculum in the universities World wide.

The person who is known for his Jumlas has 'Exam Warriors'. pic.twitter.com/z5ystbdgmB

— Shiva Shankar (@gshivamiba) December 18, 2018
Sir @kaushikcbasu this is so unfair.We must request Oxford university to publish gems by our current PM as well. 'Bal Narendra' and 'Exam Warriors' merit a mention by Oxford University Press! I also insist that @TajinderBagga ji sit on another Anshan to demand this @RoflGandhi_ pic.twitter.com/6HDPl69jlE

— Vivid Bharthi (@VividBharthi) December 18, 2018
ALSO READ –