Humans do wish to experience several bizarre adventures at least once in their lifetime. But this desire can be wishful…….Anybody hardly ever wants to be put behind the bars! Literally!
What if you get a chance to visit the jail not for committing a crime but for spending a vacay time?
TELANGANA
In 2016, two Malaysian nationals flew all the way from Kuala Lumpur to Hyderabad to spend this weekend in Sangareddy Prison, where anyone can stay and experience the life of a prisoner by paying ₹500 for a day.
The Telangana Prison Department runs the unique jail tourism programme called "Feel The Jail" where a common man can spend 24 hours inside the Sangareddy Prison, which was built during the Nizam era in 1796.
The Malaysian nationals – Ng Inn Wo, a dentist, and Ong Boon Tek, a businessman from Selangor in Kuala Lumpur, learnt about the unique tourism facility online and contacted the prison officials for a stay.
The jail administration provides pre-cooked meal while rest of the facilities are same as that of a common prisoner. The jail was opened for tourists in June 2016 and since then several commoners have stayed in Sangareddy Prison.
MAHARASHTRA
Inspired by the Telangana model, three jails in the state – Thane, Ratnagiri, and Sawantwadi were also identified to host guests who may want to get a taste of life in the slammer and will be willing to pay for it.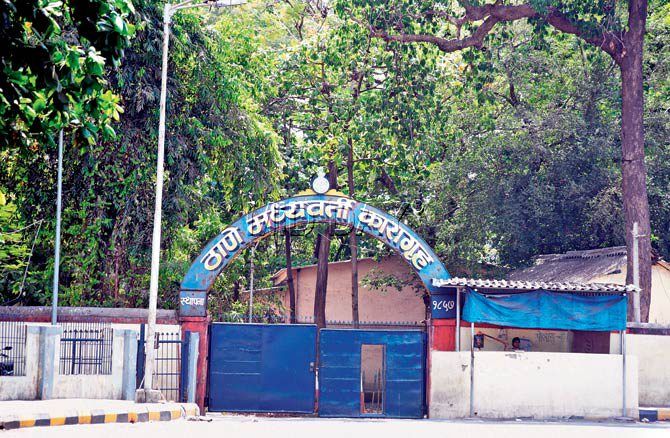 At the Sangareddy Jail guests are woken up at 5am by two guards and are taken out into the courtyard. Tea is served at 6:30am, followed by breakfast of idli-sambar at 7:30am. Lunch comprising rice, dal and sambar is served between 10:30am and 11am, while dinner is curry, rice, and curd at 5pm. During the day time the guests are assigned tasks and they are locked back at 6pm.
DELHI
The country's largest and most overcrowded prison complex Tihar, will soon open its gates to tourists and those who wish to pay and spend a day behind bars. The history of Tihar and the stories that surround it add an extra appeal to this project. The idea for this started last year when many requests started pouring in to visit the jail and look at the technicalities around the campus.
With over 15,000 prisoners, living the prison complex spread over 400 acres, Tihar Jail houses some of the country's most notorious prisoners. The jail has inmates such as terrorist and Indian Mujahideen founder Yasin Bhatkal, gangsters Chhota Rajan and Neeraj Bawana, and don-turned-politician Shahabuddin. It also housed infamous prisoners such as serial killer Charles Sobhraj.
"After paying the admission fee, the guests, who will be locked up, have to sleep on the floor. They will get a set of prison clothes and will have to eat jail food. They will be assigned work outside their cells. The job could include something like grinding wheat, which other prisoners do," the officer said.
While the fee and details are yet to be disclosed, this project will likely be a part of Delhi Tourism and bookings will be available via the official tourism website.
Plan this encounter with a different kind of bar this summer! 
ALSO READ –