While considering a petition relating to refusal of Domicile Certificate to an army recruit, the Meghalaya High Court on Monday observed that anybody opposing the Indian laws and Constitution cannot be considered as a citizen of this country.
The Meghalaya HC has urged the prime minister, law minister and Parliament to bring a legislation that will allow citizenship to Hindus, Sikhs, Jains, Buddhists, Parsis, Christians, Khasis, Jaintias and Garos, who have come from Pakistan, Bangladesh and Afghanistan, 'without any question or documents'.
In his 37-page judgement given on Monday, Justice SR Sen observed that Hindus, Sikhs, Jains, Buddhists, Christians, Parsis, Khasis, Jaintias and Garos are tortured even today in the three neighbouring countries and they have no place to go. The petition was filed by Amon Rana who was denied a domicile certificate. The case was disposed off on Monday and the copy of the order was made available on Tuesday.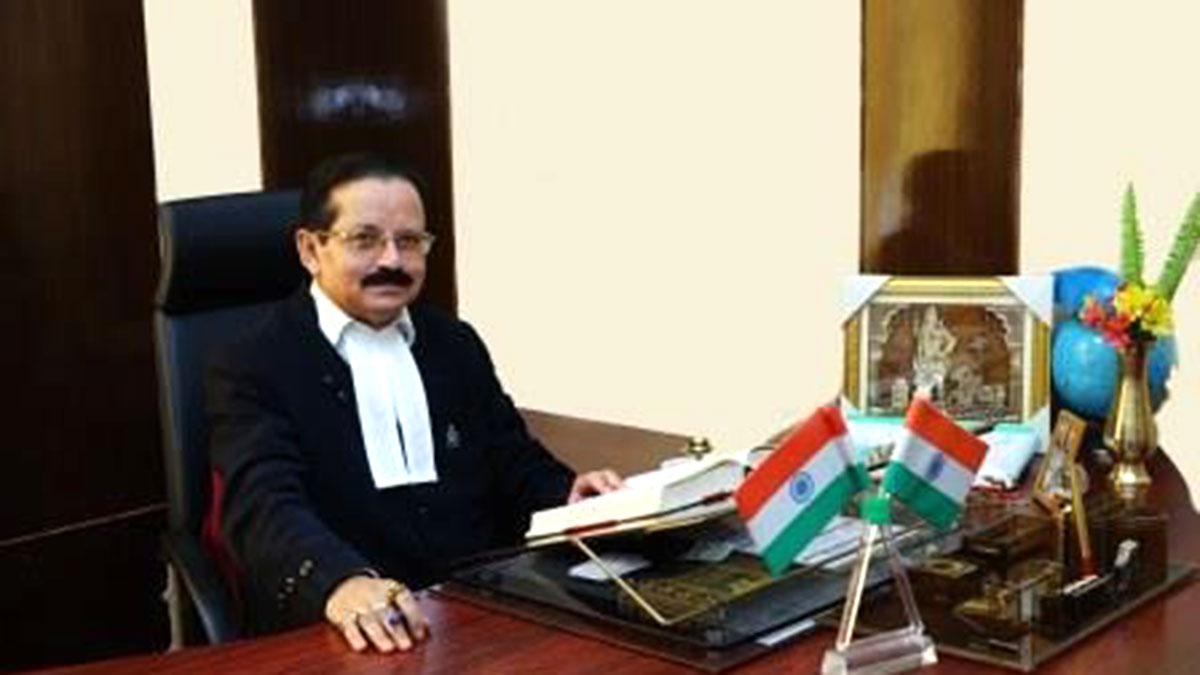 The readers must note that we already have a provision within the law and the Centre's Citizenship (Amendment) Bill, 2016 permits Hindus, Sikhs, Buddhists, Jains, Parsis and Christians from Afghanistan, Bangladesh or Pakistan eligible for Indian citizenship after a stay of six years, however, there was no mention of this bill, whatsoever, in the court order.
The order stated that India should not be made into an Islamic country and shockingly, the judge, in his 'personal' capacity quoted that he was confident, that only 'this government under Narendra Modi will understand the importance of the same.'
"I make it clear that nobody should try to make India as another Islamic country, otherwise it will be a doomsday for India and the world. I am confident that only this Government under Shri. Narendra Modiji will understand the gravity, and will do the needful," Live Law quoted Sen as saying in the judgment.
The judge directed the Centre's Assistant Solicitor General, Meghalaya High Court, A Paul to hand over the copy of the judgment to the prime minister, Union Home and Law ministers latest by Tuesday for their perusal to enable them safeguard the interests of all communities.
Adding further and quoting the term 'beloved' for the power people in Delhi, the High Court judge quoted:
"I can simply say that the Hindus, Sikhs, Jains, Buddhists, Parsis, Christians, Khasis, Jaintias and Garos residing in India, on whichever date they have come to India, are to be declared as Indian citizens and those who will come in future also to be considered as Indian citizens."

"I request our beloved prime minister, home minister, law minister and Members of Parliament to bring a law to allow the Hindus, Sikhs, Jains, Buddhists, Parsis, Christians, Khasis, Jaintias and Garos who have come from Pakistan, Bangladesh and Afghanistan to live in this country peacefully and with full dignity without making any cut off year and be given citizenship without any question or production of any 21 documents."
The court noted that these communities may be allowed to come at any point of time to settle in India and the government may provide rehabilitation "properly" and declare them citizens of India. He also added a similar principle for Hindus and Sikhs, who are of Indian origin and presently residing abroad, to come to India at any time as they like and they may be considered automatically as Indian citizens.
Sen elaborated on his reservations of the 'Boundary Commission' appointed at the time of partition which drew an imaginary line to divide India into two. However, this comes across as his deep personal bias much against the laws of the land.
"A burning example is that if we visit the border, it is difficult to understand which land falls within India (in Meghalaya) and which is in Bangladesh as somebody's kitchen is in India and their bedroom is in Bangladesh," he said.
Sen also stated that it was "highly illogical, illegal and against the principle of natural justice" if Hindus who entered India during partition are still considered foreigners.
Citing the National Register of Citizens (NRC) exercise as "defective", he was of the opinion that many foreigners became Indians and original Indians were left out.
He did not end his judgement here. In his order, he even appealed to the 'Hindus' of Assam to come together to find an amicable solution. He said,
"Our culture, traditions and religions are the same. We should not hate each other just on the basis of language".

"Since partition was on the basis of religion, India should have been declared a Hindu country too"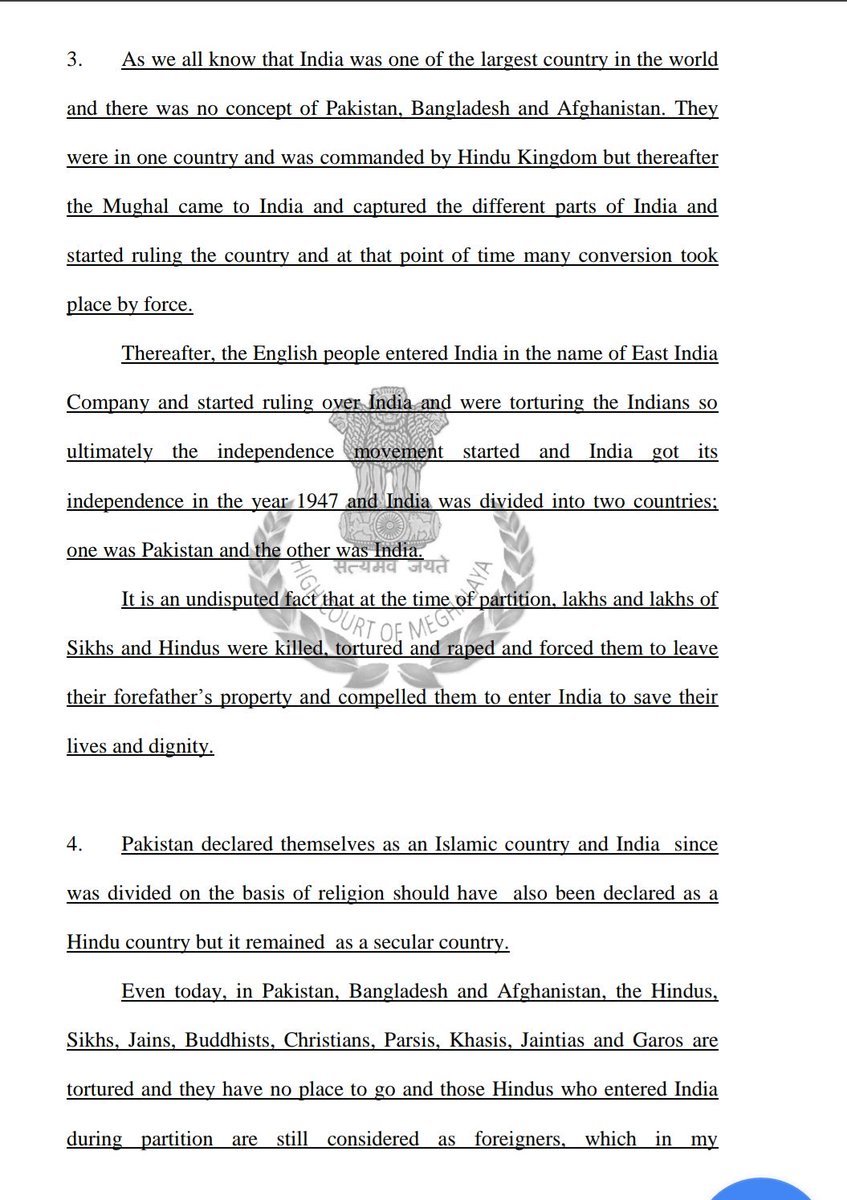 Such a judgement has started attracting sharp criticism from social media.
Most disturbing…These people belong to the same institution which is supposed to handle cases of riots and fake encounters.
The message is clear: Justice only exists for one group, the rest should not even bother trying to be seen as equal humans. https://t.co/IMVfcqrSJK

— Jignesh Mevani (@jigneshmevani80) December 12, 2018
The question that the Justice Sen episode raises is not why he has such a view – many garden variety bigots have similar views which they express with greater passion and poorer spelling – but how did he get where he did. It shows institutional failures. https://t.co/xiFKYx3IWj

— Salil Tripathi (@saliltripathi) December 13, 2018
A judge in a secular High Court must be ashamed to pass an order like this . And if this is contempt :
I STAND BY IT.
"Any Body Opposing Laws Not Indian Citizens, Have Faith That Modi Govt Would Not Allow India To Become Another Islamic Country" https://t.co/qtx3vvypD8

— Tehseen Poonawalla (@tehseenp) December 12, 2018
Wow- Meghalaya HC judge really said this?? pic.twitter.com/jf74ItGmop

— Alok Bhatt (@alok_bhatt) December 12, 2018
#Meghalaya #HC courts controversy. Addresses PM in a judgement as "beloved Prime Minister"
Judgmt on PRC Status says–
"I make it clear that *nobody should try to make India as another Islamic country, otherwise it will be a dooms day for India and the world". @IndiaToday

— Aneesha Mathur (@AneeshaMathur) December 12, 2018
How the fuck did this openly Sanghi communal bigot become a High Court judge?https://t.co/mREpPJKC6Z

— Nilim Dutta (@NilimDutta) December 12, 2018
ALSO READ –
Supreme Court Directs Modi Government To Submit Report on Rafale