As we go into the final phases of elections 2019, the BJP which won the majority mandate promising development (Vikas) in 2014, is now only pitching PM Narendra Modi as one of the strongest PMs India has seen.
Ask any questions PM Modi on
Economy Failing?
Jobs?
Demonetisation Impact?
Farmer Distress?
How did RDX get into Kashmir?
How did Naxals kill 15 commandos?
Why is Education Budget Slashed?
Why is Army Budget Slashed?
To all of the above PM Modi has only one answer –
"Bharat Mata Ki Jai"
To counter this so called 'Bold' image projected for Modi, former Prime Minister Dr Manmohan Singh has opened up about how the Indian armed forces received a free hand to respond to external threats during the term of the Congress-led United Progressive Alliance (UPA) as well. However, Dr Singh calls the politicisation of military operations to gain electoral mileage as:
"Shameful and Unacceptable…In the past 70 years, a government in power never had to hide behind the valour of our armed forces"null
DEFENCE FAILURE –
Adding further to the ghastly Pulwama attack, Manmohan Singh questions the killings of 40 of our brave CRPF soldiers at the most secure National Highway in the country.
"This is a grave intelligence and national security failure. Since then, it has come out that CRPF and BSF were requesting for airlifting the soldiers but the Modi Government refused it."
Besides not having any answers on the security failure, Government also ignored solid intelligence inputs from J&K police about an IED attack, while turning a blind eye to a video warning of a terrorist organization.
In the past five years, Pakistan based terrorists have repeatedly targeted India's military installations at :
Pampore
Uri
Pathankot
Gurdaspur
Sunjwan Army Camp
Even attacked the Amarnath Yatra
Terror attacks in Jammu & Kashmir alone have gone up by 176%
Ceasefire violations at the border by Pakistan have increased by 1,000%
There have been 17 major terror attacks on our security installations
Defence expenditure as a percentage of GDP is lowest in the last 57 years
Dr Singh concludes inviting ISI to investigate the Pathankot Air Base terror attack was the biggest strategic blunder committed by the Modi government. This demoralized our Armed Forces.
Speaking about the accusation on his government for not acting firmly with Pakistan during the 26/11 Mumbai Terror Attack, Manmohan Singh said it was easy for everyone to re-judge history in hindsight due to the absence of facts.
"Different geopolitical conditions require different responses. Our response was to isolate and diplomatically expose Pakistan as a terror hub, besides rallying the international community for decisive action against terrorists. We succeeded too.
Within 14 days of the Mumbai attack, we got China to agree to declare Hafiz Saeed as a global terrorist under the 1267 Sanctions Committee of UN. "null
ECONOMY FAILURE –
The globally acclaimed economist, Dr Manmohan Singh tears into Modi government asking how can anyone say that jobs or rural distress or livelihood issues are interchangeable with internal security?
Truth is that Modi promised 20 million jobs per year, but due to his disruptive policies of demonetisation and a flawed GST, 40 million jobs were snatched away instead from the youth. Joblessness and Unemployment is at a 45-year high of 6.1% whereas it was 2.2% during the Congress-UPA in 2011-12.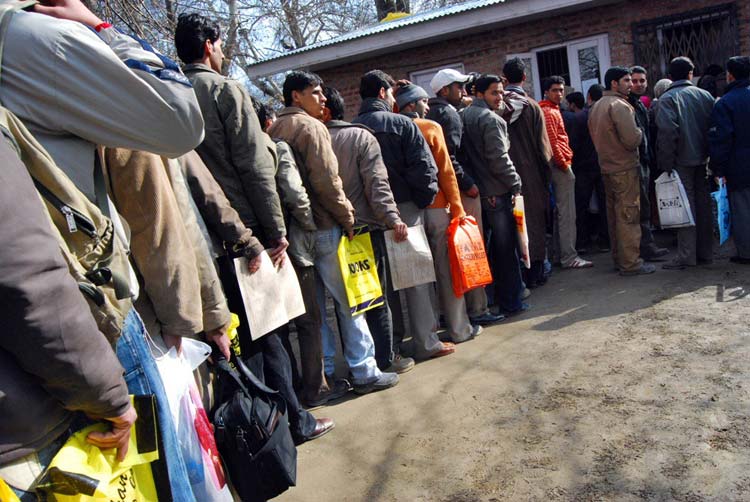 "The monumental failure of demonetisation alone has set the GDP back by close to 2% and caused a loss of Rs 3 lakh crore to the economy. It decimated the informal sector as also thousands of small and medium businesses. Should the government not be held accountable on these issues of livelihood?"
MMS asserts that the Congress promises to review and replace the current GST laws with the GST 2.0 regime that will truly reflect the intent and purpose of a non-cascading, value-added, indirect tax.
AGRICULTURE FAILURE –
BJP promised cost plus 50% profit on farm produce but farmers have not even got the declared MSP. Singh continues that the average agriculture growth rate under five years of this government is at an abysmally low 2.9%, compared to 4.2% under 10 years of the UPA. Even the PM Fasal Bima Yojana has become a profiteering tool for private insurance companies rather than providing succor to farmers.
Rapidly falling agriculture exports and the increased imports of agri commodities have further aggravated the agrarian distress. Should India's farmers not be part of the national narrative?
BJP's political distress emanates from its failed track record. BJP is searching for new narratives everyday. This reflects the bankruptcy of a vision for the country.
Lastly Dr Manmohan Singh, one of the most respected Prime Ministers of India concluded that Modi is carving a Macho image for himself, only to draw the attention away from unpardonable failures of his Government on the economic front, on jobs, on rural distress, on MSMEs and the informal sector.
Follow Your Digital Akhbaar, Khabarbar on Facebook and Twitter for Real-Time Verified News