The year 2018 continues to prove catastrophic for Mumbai when it comes to combating fire incidents.
A major fire broke out in a building under construction in central Mumbai this morning. The fire at the building located near Kamala Mills compound was brought under control after four fire engines were pressed into service. No injuries have been reported.
Same time last year, four people lost their lives when two restaurants went up in flames at the Kamala Mills Compound, exposing the blatant flouting of laws, and both commercial establishments and the BMC waking up too late to the dangers of fire.
On 17th December this year, a major fire broke out at the newly constructed building of the ESIC Hospital and spread within a short time to the upper floors. The situation was such that before any emergency rescue measures could be taken, the fire had engulfed patient wards, children's wards, ICU and other areas of the hospital taking the death toll to 11.
Two days after a massive fire at the same hospital at Marol in suburban Andheri, another blaze broke out at the same facility once again, however, this time there were no casualties as the building had been vacated.
Couple of days ago, on 27th December, five senior citizens died in a major fire that broke out in a 15-storey residential building located at Tilak Nagar in north east Mumbai.
This was not the first time, Mumbai has seen a major fire. Irked by several such fires claiming 20 lives in Mumbai in past 12 days, Mumbai Congress President Sanjay Nirupam demanded a comprehensive inquiry to be set up in the frequent fire incidents. He has also demanded a proper judicial probe to be conducted and headed by the sitting judge of Bombay High Court. Nirupam in his statement criticised the BMC department and said:
"The 15-storey residential building in Chembur which caught fire yesterday did not have any fire extinguishers. The residents of the building are agitated over the fact that the builder has ran away and the NOC from the Fire Department was not obtained. The Fire Department comes under BMC Commissioner Ajoy Mehta and the fact that people are losing their lives every day in Mumbai indicate the failure on the part of the BMC Commissioner. Ajoy Mehta seems to be keen on giving concessions to the builders rather than working towards ensuring a safe life to the Mumbaikars. It seems that despite being the head of the civic body, Mehta has not given a thought to the increasing fire incidents killing people across the city everyday".
Adding further, Nirupam also took a dig on the BJP-Shiv Sena lobby in Mumbai accusing them of benefitting the builders instead of ensuring safety of citizens:
"The ruling BJP- Shiv Sena combined in BMC is more interested in benefiting the builder lobby rather than providing safety to the Mumbaikars. The officers who are responsible for the negligence displayed by the BMC must be booked irrespective of their seniority in the civic body. The fact that almost 2 people are losing their lives every day in the city is not a normal phenomenon. The seriousness of the issue needs to be understood, acted upon and a comprehensive inquiry must be set up immediately."
Account of other fires in Mumbai over past one year:
18th December, 2017 (12 killed in a fire in Saki Naka)
Twelve people were killed in a massive fire that broke out at a snack shop in Saki Naka area of the city in December 2017
4th January, 2018 (Four dead, 5 injured in fire Maimoon Building, Marol)
Four people died after a fire broke out in Maimoon Building that housed residential complexes in the suburban part of Marol in Mumbai
6th January (One dead in fire at Cine Vista film studio, Kanjurmarg)
Cine Vista, a film studio in Kanjur Marg (West) was gutted in a massive fire. A technician was killed in the accident
8th January: Fire at Sessions Court
A fire was reported in the Sessions Court building on the morning of January 8. No casualties or injuries were reported
22nd January: Two injured as fire erupts in Industrial Area
Two firemen were injured in a massive fire that broke out in an industrial area in Mumbai's Andheri
7th February: Fire in cloth mill in Goregaon, no casualties
A fire broke out in a cloth mill in Mumbai's Goregaon area on February 7. The ground floor of Parekh Cloth mill in the Italian Industrial Estate caught fire
8th February: Two injured in fire at Malad
A fire broke out in a building in suburban Malad, leaving two residents injured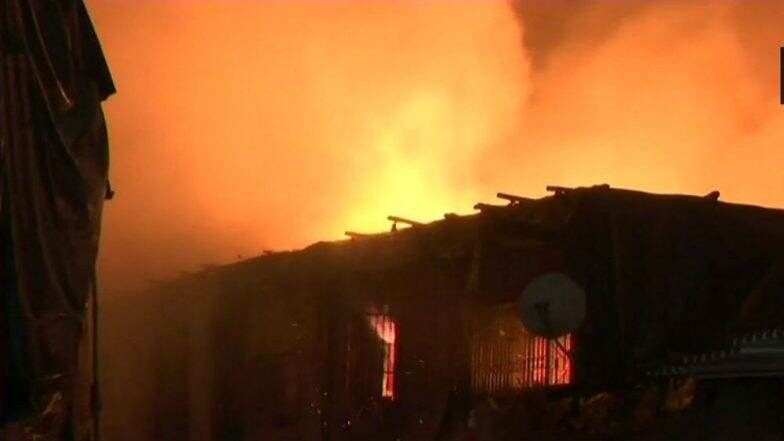 3rd March: Chemical factory gutted, no casualties
A massive fire broke out inside a chemical factory in Asalfa village in Ghatkopar, a central Mumbai suburb, between 11:45 pm and 12 am on the intervening night of Friday and Saturday
17th March: Army building in Colaba catches fire
A fire broke out at a four-storey Army building in south Mumbai's Colaba area
6th April: Fire in Pydhonie, eight people rescued
Fourteen fire tenders were rushed to douse a fire that broke out in a commercial-cum-residential complex in Mumbai's Pydhonie area
30th May, 2018: Five dead in Goregaon fire
Five people lost their lives after the Technic Plus One building in Goregaon caught fire on May 30. Besides this, nearly 100 labourers who were working at the location were rescued by the fire brigade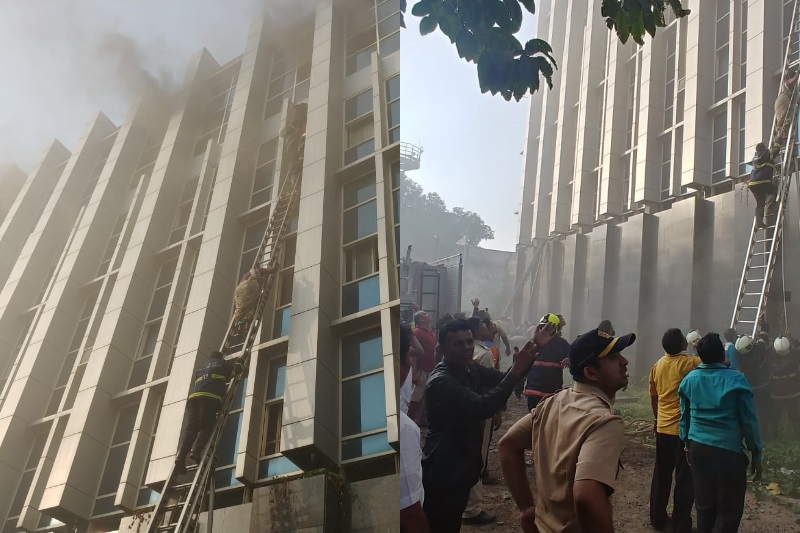 2nd June, 2018: Major fire in Scindia House near Fort
The Income Tax office located in the Scindia House building caught fire. However, no casualties were reported in the accident
10th June, 2018: Fire breaks out at Kothari Mansion
Two firemen were injured as a fire gutted a residential building on Mint Road in the Fort area of Mumbai on Saturday morning
ALSO READ –
https://www.khabarbar.com/stories-that-matter/bmc-filesmissing/