Mumbai Police Twitter Handle is one of the wittiest and anyone who follows them will concur, that they churn out some great quality content that strikes an instant connect with all. Deven Bharti, Joint commissioner of police (Law and Order) had earlier quoted how they researched well before venturing into the world of social media:
"It is all teamwork. We have a bunch of officials who work on the tweets from our office. Before venturing into the world of social media, we researched for many months on how we would handle people's tweets, as it remains an open platform.

We interviewed constables who were willing and had a knack for social media and aimed at having the youth participate more."
Mumbai Police have been consistent over the years in sharing videos and slogans about women empowerment and also ensuring that they wish them on every Women's Day, Mother's Day including other special days with some awesome graphical/video campaigns.
However, this time they had an usual request which has been accepted and acknowledged much to the appealer's delight! While the world is striving to achieve the rightful battles for equality of every woman, there are some who are also fighting for the rights of men, possibly the forgotten gender.
One such Men's Rights Activist (MRA), Swapnil Talekar, decided to formally enquire with the Mumbai Police as to why they distinguish between the men and women and never wish the men, an equally important gender on events such as Men's Day (19th November) or Father's Day (17th June).
In fact on 19th November, 2016, the handle even posted a Cold Play Meme but never wished the Men on Men's Day.
Often if one would observe the responses below Women's Day tweets, the MRAs constantly demonstrate their anguish towards this biased preference.
This year Swapnil decided to take the plunge and post his concern with regards to equality in the true sense via Official Maharashtra State Government Portal.
To his delight, Talekar has received not just an acknowledgement but also an affirmation that Mumbai Police does not believe in any gender bias. They have also confirmed that henceforth, they shall be wishing the Men too on all important days just like they do for women.
This gesture by the Mumbai Police has surely won hearts of several Men's Rights Activists who are constantly fighting to achieve a balance against gender biased laws.
Vaastav Foundation, is another NGO in Mumbai that fights for crime and harassment against men. Last year, Amit Deshpande, who heads this foundation had requested the railway authorities in Mumbai to light up the Chhatrapati Shivaji Terminus (CST) in blue colour in order to celebrate the contribution of men in the society on International Men's Day on November 19.
Deshpande quoted:
Asking for equality is not a crime, but if one is asking for equality for women, it should also be seeked for men. Lighting up CST is only a symbol of how much people support us. We men are an equal part of the ecosystem, which we want the people to acknowledge."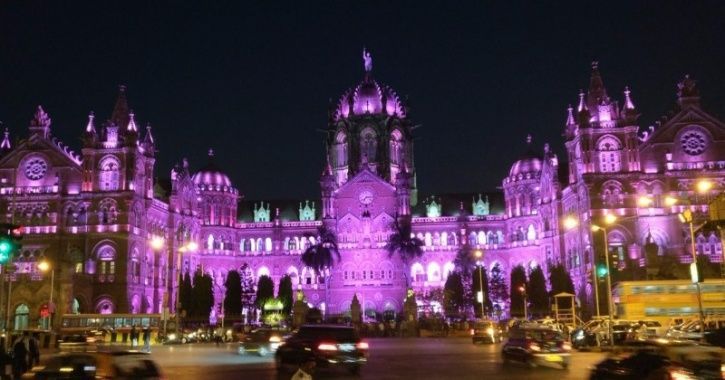 The authorities gladly agreed to this valid request and Chhatrapati Shivaji Terminus in Mumbai was lit up in Blue on 19th November 2018 celebrating the International Men's Day.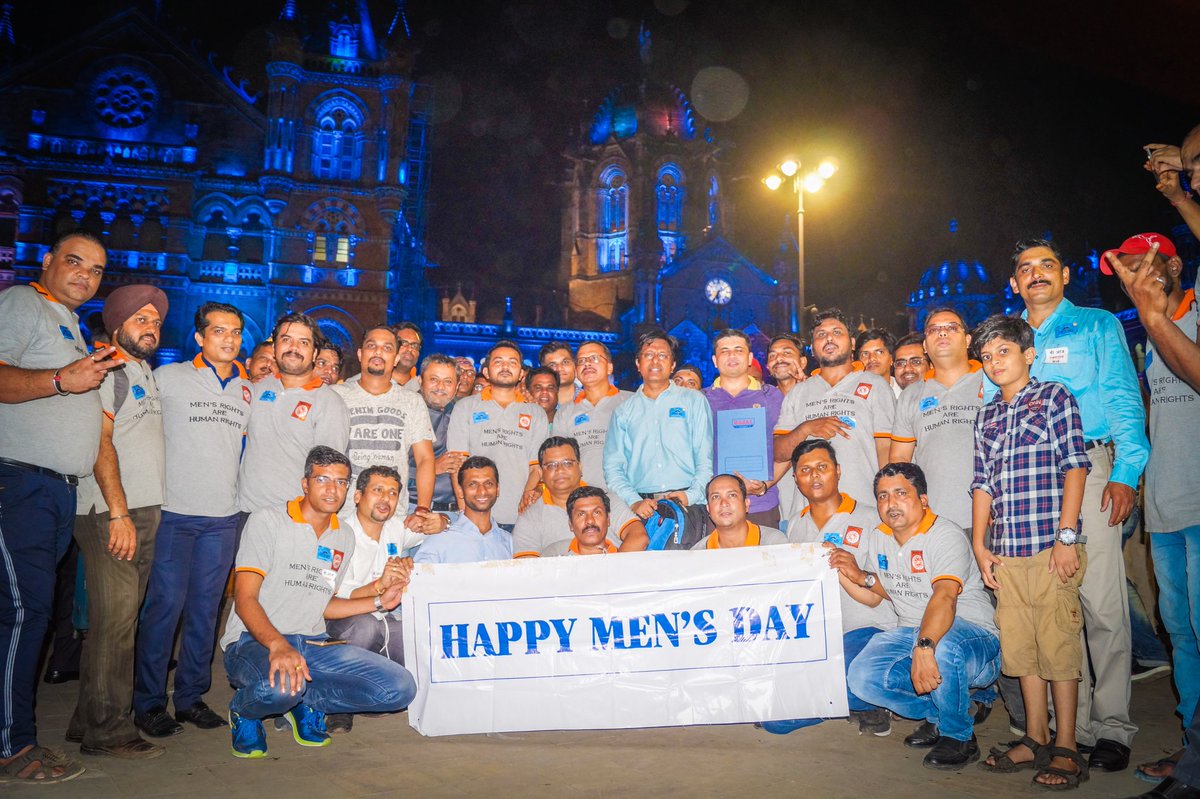 While these are mere symbolisms, society must ensure equal rights and responsibilities for both genders, instead of demanding any privileged entitlement for either one of them.
ALSO READ-