Tale of 2 States! 
The two neighboring states of Punjab and Himachal Pradesh recently passed resolutions in their respective assemblies – defining the priorities of the Governments.
While Punjab Assembly led by the Congress Govt passed a resolution for 33% reservation for women, the Himachal assembly led by the BJP Govt passed a resolution to declare Cow as 'Mother of the Nation'.
PUNJAB
On Friday, after a resolution was moved by Chief Minister Captain Amarinder Singh, the Punjab Legislative Assembly unanimously passed a resolution urging the Centre to enact Women's Reservation Bill to provide 33 per cent reservation for women in both Parliament and State Legislative Assemblies by a voice vote.
During the winter session of the Punjab Vidhan Sabha, Captain pointed to the previous Congress government's decision to reserve 50 per cent seats for women in Urban Local Bodies and Panchayat Raj Institutions and urged the Centre to hasten the enactment of this bill. He said:
"The Bill would ensure greater equity and balanced representation for both men and women in the national electoral process and decision making. This would fulfill a legitimate and long pending demand of women to ensure their empowerment."
The demand and process has been initiated by Congress President Sonia Gandhi towards ensuring substantial women representation in Parliament and the Vidhan Sabhas. Once passed, the Bill would ensure reservation for women on 181 seats out of the total 543 Lok Sabha seats, besides earmarking 1370 assembly seats out of the total 4109 assembly seats across the nation.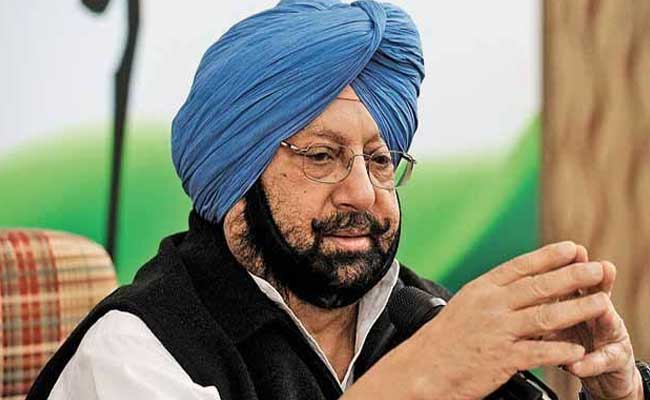 HIMACHAL PRADESH
On Thursday, Punjab's neighbouring state which is led by Chief Minister Jai Ram Thakur of the BJP government, passed a resolution to declare cow as the 'rashtra mata'  or the mother of the nation. The move came following another BJP ruled state of Uttrakhand which demanded such a mandate earlier this year in September.
While the law-makers in the state emphasized, that the holy animal should not be misused for any political narrative, they also said that the cow was not bound to any caste, creed or religion. Congress MLA Anirudh Singh demanded for laws that would regulate the growing incidences of cow vigilantism and mob lynching in the state.
As per reports, the MLAs further urged the government to promote a local cow breed, which is being renamed as 'Gauri'. Citing example of the former BJP led state of Rajasthan, the legislators also sought a separate cow ministry in the state. ​
ALSO READ –
Zee News Exposed! Caught red-handed running doctored video of Navjot Singh Sidhu in Rajasthan