The Supreme Court on Friday dismissed a petition which sought permission to offer 'puja' at the  "undisputed part of the 67.7 acres land" in Ayodhya. Not only did the Supreme Court reject this plea, it even came down heavily on the petitioner.
The petitioner in the case was, Amarnath Misra, a former national general secretary of the Ram Janmabhoomi Mandir Nirman Nyas which wanted a Ram Temple constructed in Ayodhya. A bench headed by Chief Justice of India Ranjan Gogoi reprimanded the petitioner, saying :
"You will never let this country remain in peace. There will always be something."
The apex court further refused to withdraw the Allahabad High Court order which imposed a penalty of Rs five lakh on the petitioner.
The Supreme Court had rightly also rejected an earlier high court order that had imposed a fine of Rs five lakh on another petitioner seeking permission to offer namaz at the disputed site.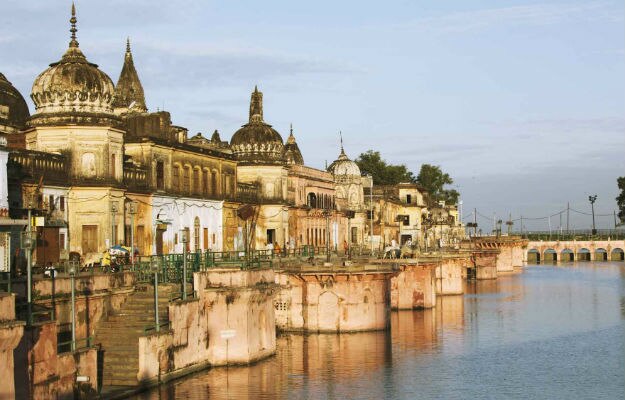 Earlier in February, senior BJP leader Subramanian Swamy, in a separate plea, had moved the apex court seeking enforcement of his fundamental right to worship at the disputed Ram Temple site.
Justice Gogoi, while delivering the order on India's most politically sensitive dispute squarely in the middle of election season, had said :
"Mediation will take place. We don't see any legal obstruction to it."

Case Background:
Hindu groups believed the mosque was built on the ruins of a temple that marked the birthplace of Lord Ram
The mosque was razed by Hindu activists in December 1992
In the days that followed, 2,000 people died in riots across the country
In 2010, the Allahabad High Court allotted two-thirds of the land to Hindus and said they could keep a makeshift temple over the razed mosque's central dome
The Sunni Waqf Board was given a third of the land
Both Hindus and Muslims approached the top court, filing 14 petitions that challenged the High Court order
YOU MAY ALSO LIKE
RELATED ARTICLE –