Commanding-in-Chief of the Indian Army's Northern Command, Lieutenant General Ranbir Singh on Monday confirmed that the first 'surgical strike' was carried out by India in September 2016. In a press conference, Lt General Singh:
"A few days ago, DGMO said in a reply to an RTI that the first surgical strike happened in September 2016. I don't want to go into what political parties say, they will be given an answer by the government. What I have told you is a statement of fact."
However, today in a starkling contradiction, Lt Colonel Manmohan Singh, father of Lt General Ranbir Singh has rubbished this statement. According to Singh senior:
"Cross border raids have been renamed as Surgical Strikes. The operation was just normal for the Army."
Lt Colonel Manmohan Singh also negates that there is any such term such as "Surgical Strikes" in the glossary of military terms compiled by the Think Tank of the Army.
"Surgical Strikes were magnified out of proportion. These are highly confidential operations not meant for public discussions."
As an artillery officer, Singh, who has fought the 1965, 1971 and Op Rakshak goes on to add:
"We are seasoned war soldiers. My son remained DGMO and is the Northern Army Commander but he cannot utter an extra word about it. Ranbir's task was to execute the operation and take counter action."
The highly respected retired Lt Colonel concludes:
"Earlier the Army was apolitical and such information was expected to be kept highly confidential. The number of helicopters used, unit's name, soldier's location and the confidential details were best kept secret only."
Lt Col Manmohan Singh adopted Ranbir from his elder brother, a Junior Commissioned Officer, when he was just over three years old.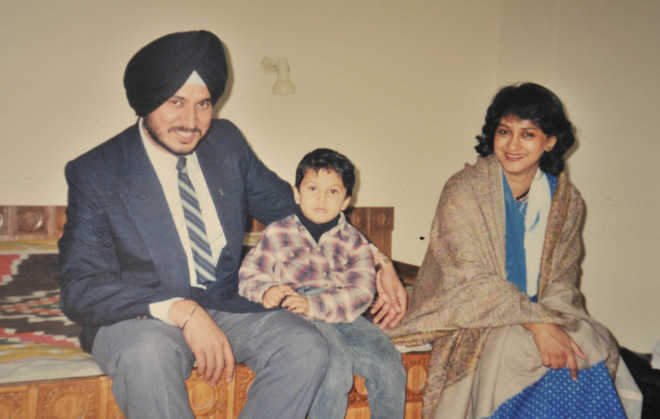 This is for the first time that a senior officer has spoken on the record about whether the September 2016 strike was the army's first such targeted operation. It comes a day after the conclusion of the final phase of Lok Sabha polls during which the controversy over targeted operations in PoK peaked.
Lt Gen Singh's statement came days after former Prime Minister Manmohan Singh said that his government conducted "multiple surgical strikes" when it was in power but did not believe in using them for "vote garnering".
The above inputs have been curated from Daily Post's story by Reporter Kusum Arora.
Follow Your Digital Akhbaar, Khabarbar on Facebook and Twitter for Real-Time Verified News