The Surrogacy (Regulation) Bill, 2016 that ensures effective regulation of surrogacy, prohibits commercial surrogacy and allows altruistic surrogacy to the needy Indian infertile couples was passed by the Lok Sabha on Wednesday with a voice vote. The Lok Sabha saw repeated adjournments, but managed to pass the bill amid disruptions.
The Bill permits surrogacy only for couples who cannot conceive.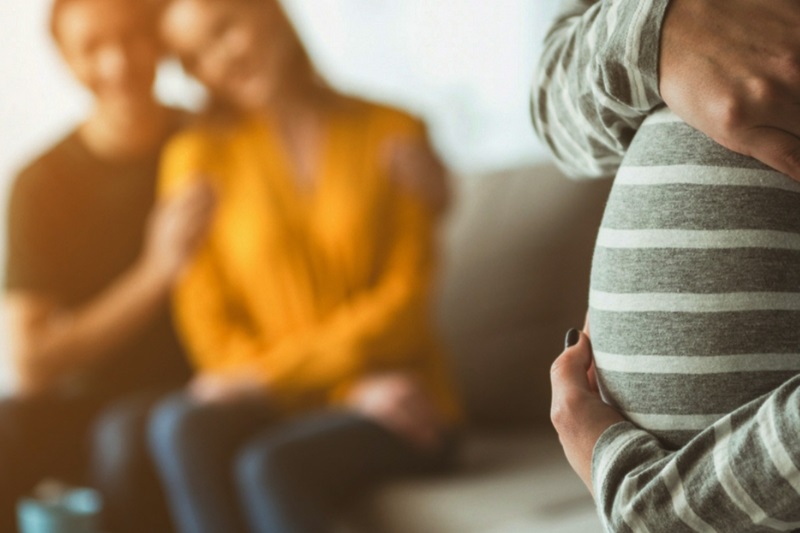 KEY POINTS
The bill ensures regulation of surrogacy in India, prohibiting commercial surrogacy. It allows altruistic surrogacy to Indian married couple who cannot bear children
The bill says the surrogate mother and the couple that wants to have her child must be close relatives
It provides for the formation of a National Surrogacy Board, State Surrogacy Boards and appointment of appropriate authorities for the regulation of the practice of surrogacy
The surrogate mother and the intending couple need eligibility certificates from the appropriate authority.
The bill allows only Indian citizens to avail of surrogacy
Foreigners, non-resident Indians and persons of Indian origin are banned from seeking surrogate mothers in the country
Homosexuals, single parents, and live-in couples are also not allowed to have children via surrogacy in India
Couples that already have children will not be allowed to go for surrogacy, though they would be free to adopt children under a separate law
Health Minister JP Nadda said different sections of society, political parties, the Supreme Court and the Law Commission have spoken against commercial surrogacy, and the bill addresses these concerns
The rules and regulations of the proposed law will define close relatives
OPINION
Amendments Required in Surrogacy Regulation bill-2016
Clause of close relatives and altruistic surrogacy should be re-considered on the behalf of following points:
1. Challenges for infertile couples who do not have close relatives 
(a) Orphan married couple with infertility do not have relatives
(b) Infertile couple without biological siblings
(c) Infertile couple whose close relatives are fertile but not between the age of 25 to 35 years (without history of miscarriage)
2. Close relatives will not like to participate in surrogacy
(a) Birth of another child in the family will reduce the property share of her own biological child
b) Surrogacy is not a one-day process and needs a proper joint effort and care over 10 months, which most relatives may not want to invest in
3. What are the repercussions if a surrogate mother is not compensated?
(a) There will be negligible chance that any women would like to be a surrogate
(b) Infertile couple may never find the opportunity to have their own biological child
(c) Surrogate mother may opt for a miscarriage mid-way; owing to lack of good hygiene and better medication
(d) If the surrogate mother was earlier employed, she would be rendered without job as well as no compensation
(e) We could witness more corruption in the said process
4. Benefits of compensating a surrogate mother:
(a) Monetary security to look after herself
(b) Money may not compensate, but it will be a token of her appreciation
(c) She will not be dependent on anyone and will be able to ensure a healthy delivery
(d) Monetary compensation could be one of the main appeal why a woman will even consider becoming a surrogate mother
(e) Allowing monetary compensation legally will significantly reduce the possibility of corruption
(f) This will reduce any ambiguity between the parents and the surrogate mother at a later stage

5. What could be a healthy compensation?
(a) The surrogate mother should be awarded a minimum of Rs. 10,000 to 20,000 per month, along with proper emotional care from the parents
(b) Indian government should consider giving a life long pension for this noble and helping deed of the woman
6. Enhance child care
(a) The parents too must undertake a mandatory health check-up to ensure complete physical and mental fitness. In case there is any abnormality found within the expecting parents, the doctor must be empowered to conduct abortion at the relevant time
7. Some case references
(a) 'Disability 2016' – The government provides pension or jobs for the disabled. Similarly, infertility should also be treated as a kind of disability and the government must contemplate providing support to them
(b) The standing committee of Rajya Sabha had also suggested recommendations in favour of compensation to surrogate mothers, to avoid any form of corruption or illegal money exchange
(c) However, as per latest update as on 21st March, 2018, the cabinet has only favoured of an altruistic model of surrogacy
(d) CARA (Central Adoption Resource Authority) is already flooded with a list of legal cases, where couples have adopted children within the family and are facing court cases. Surrogacy within relatives could lead to similar such legal tangles after the delivery of the child
Therefore, the Indian government has overlooked many such issues which could actually discourage an infertile couple to opt for a surrogate child.
About the Author:
Kiran Kapoor is a social activist based out of New Delhi. She is actively involved in various social causes such as gender equality rights, blood donation campaigns, child upliftment and many others. She can be directly contacted for further engagement on her Facebook profile.
The views expressed in this article are the author's own opinions.
ALSO READ – 
NGO Writes Open Letter To PM For Better Care of Homeless Children