As the saying goes,
"All is fair in love……………."
A Thane resident in Maharashtra took the quote literally when she decided to not only cheat on her husband morally but also legally and financially.
Nilofer, a Mumbra resident in Thane, near Mumbai, lived with her nine-year-old son as her husband, Yusuf Sherif Mastan was away in the UAE for work. Mastan had been employed in the middle east as a mechanic since 2007, worked hard for his family, saved up money and bought a property in Mumbra where his wife and son could live safely.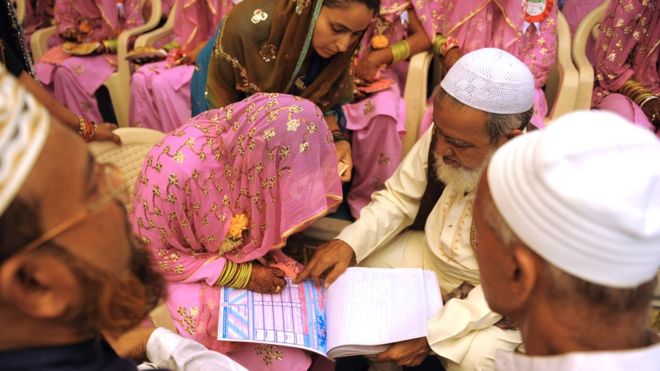 However, as ill-luck would have for a caring husband, Nilofer re-established connect with her past boyfriend and started splurging money on him in the absence of Mastan. Later the wife also pressured the NRI husband to sell of the Mumbra property and buy a new one in the same locality for Rs 23 Lakhs solely in her name.
After the transaction was complete, Mastan started observing a complete change in behaviour of his wife, who would constantly be on phone with another man. Later, when Mastan returned to India in 2017, he was shocked to learn that his wife refused to meet with him and also restrained his access in the house (bought from his own hard earned money).
On enquiring with neighbours, Mastan even learnt that Nilofer had sold off that property and received full consideration of Rs 32 Lakhs for the same. The matter did not end here.
A lawyer approached Mastan asking him to sign on a stamp paper saying it was merely a document stating they would stay separate for a brief period allowing time for the marriage to rework. Looking forward to a positive development, the husband signed on the papers and left in April 2017 back to Dubai.
When he returned home early this year, he was horrified to learn that his signatures were used on divorce papers proving that the marriage had been legally dissolved. Nilofer had also remarried. The investigating officer said: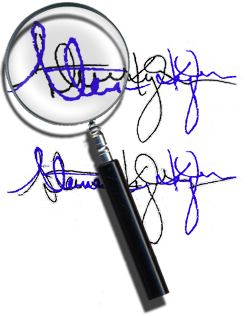 "It is a clear case of cheating and impersonation as he was not in India on the date on which the divorce papers are signed. We have verified his passport documents, visa papers, etc and it is clear he landed in India only after that date. Charges of cheating and marrying again while spouse is alive have been filed."
Realising that she could be arrested, Nilofer filed for anticipatory bail in Thane sessions court, which was rejected. She has now moved Bombay High Court which has posted the matter for hearing in June.
Key Takeaways:
There are two aspects to this case; criminal in terms of forgery, cheating and other is financial
Even if the wife is convicted for forgery, will she be asked to return the hard earned money of the husband which he invested solely in the property?
In case of reverse scenarios, the husbands are asked to maintain their wives by paying them interim maintenance or alimony
Government of India strongly advocates three-years imprisonment for Muslim men who pronounce triple talaq (and rightly so)
Why can't the government and judiciary strike a similar balance for gender neutral laws where a wife or woman cons the man in similar ways?
Adultery law or Sec 497 of the IPC was struck down by the Supreme Court last year as all adults are mature enough to decide on consensual relationships
Despite the same, many married men are still arrested on pretext of Adultery even today
In most cases, seven years imprisonment for perjury is only on paper and women get the benefit of weaker gender from courts
Does this give them complete confidence to endlessly commit crimes, yet get away?
Gender Equality debate has been heating up as several false cases come to light in front of judiciary
#MenToo movement needs more steam to curb 'misuse' of any women centric laws in the country
Justice should prevail equally for both genders, to discourage women from committing frauds without the fear of any action on them
Follow Your Digital Akhbaar, Khabarbar on Facebook and Twitter for Real-Time Verified News
ALSO READ –
#MeToo Gogoi : "Indian Judiciary never cared to stop the 'culture of false cases' in India": Mens Rights Activists blame the biased system
Masaba Gupta sets the tone for real Woman Empowerment; Says 'No to Alimony' from husband post divorce